Are you looking to add a touch of creativity to your school supplies?
Drawing your own school water bottle can be a fun and easy way to personalize your belongings.
Not only will it make your bottle stand out, but it will also save you money from buying expensive designer bottles.
In this article, we will guide you through the step by step process of drawing a school water bottle, from sketching to coloring, anyone can learn how to draw a water bottle.
So grab your pencils and let's get started on this artistic journey!
How To Draw A Water Bottle – Step By Step For Kids And Beginners
Before diving into the specifics of how to draw a water bottle, it is helpful to understand the basic characteristics and structure of this object.
Water bottles typically have a cylindrical or conical shape, with wide near the base.
They are made of clear plastic or glass and may have sculpted grips, indents and curves along the sides.
Labels and decorative images are often affixed to the exterior surface. When drawing a water bottle, it is important to carefully construct the underlying form and perspective before adding any intricate details.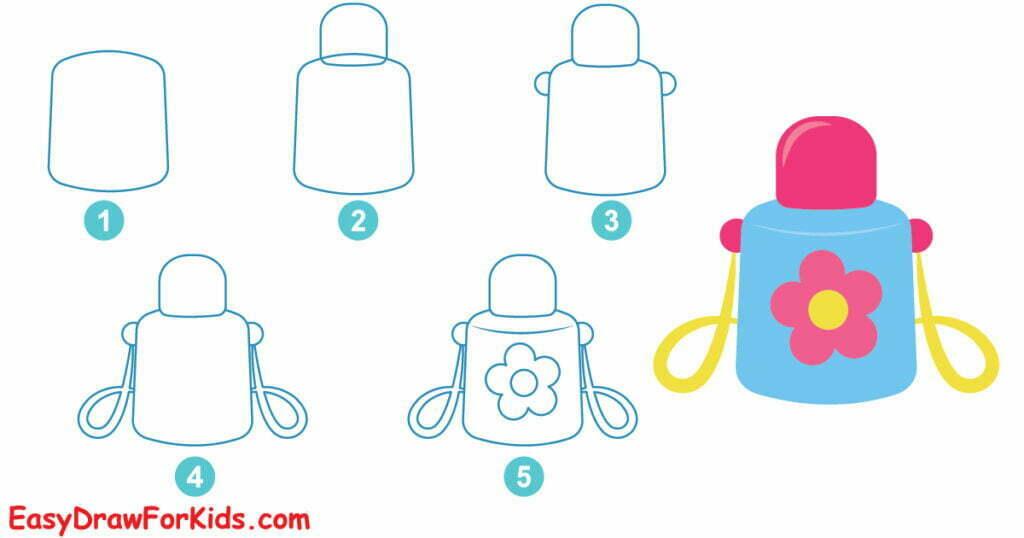 Step 1: Start with a Simple Bottle Shape
The most basic water bottle shape is a rounded rectangle or oval. Use a pencil to lightly sketch the basic shape:
Draw a vertical rectangle shape on the paper. Make it slightly wider on the bottom and narrower at the top.
Softly sketch curved lines connecting the top and bottom corners to form an oval bottle shape.
Take your time and use an eraser to correct any parts of the bottle shape that don't look quite right. The light pencil lines will allow for easy erasing and re-drawing.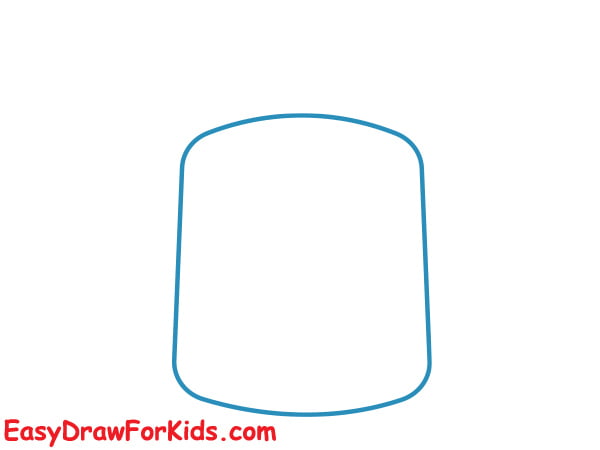 Step 2: Draw the Neck and Bottle Cap
The second step of this guide on how to draw a water bottle will focus on the neck and bottle cap of your water bottle
Draw a narrow rectangle coming off the top of the water bottle body. This forms the neck.
Add an upside down trapezoid or arc shape on top for the bottle cap.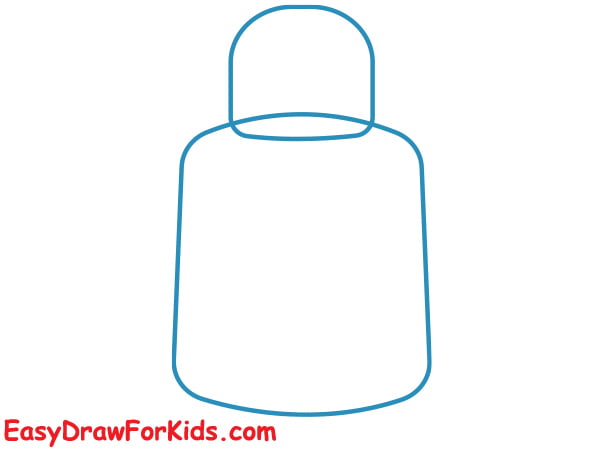 Step 3: Draw the Handle Shape
Typically, water bottle handles are attached near the neck or upper part of the bottle.
Draw small C-shapes on each side of the bottle to add simple handles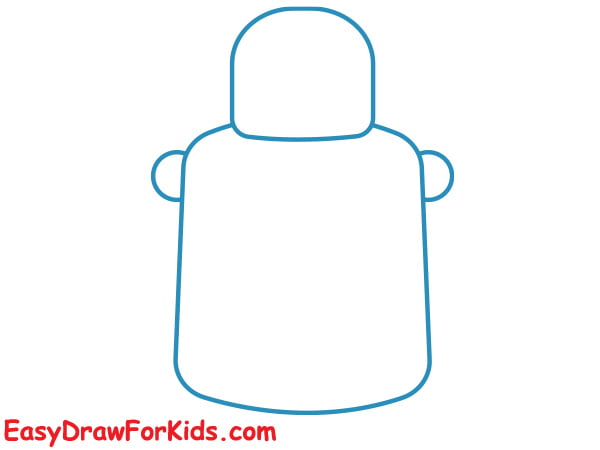 Step 4: Add a Strap
To add the strap, draw a curved lines extending from the side of the handles.
Then, draw another curved line parallel to the first oneto create the strap.
Connect the ends of the lines to the bottle. The strap can be thicker or thinner, depending on your preference.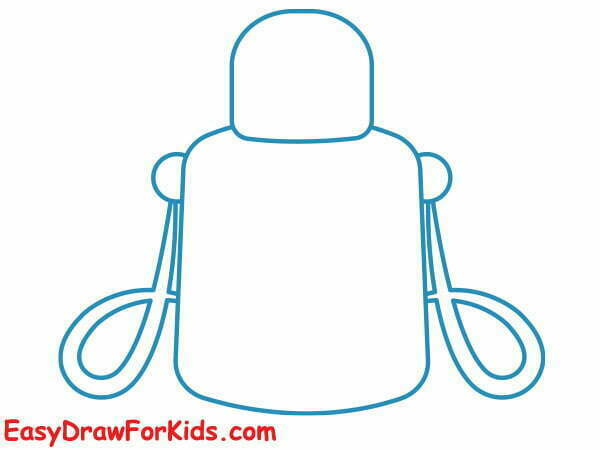 Step 5: Decorate Water Bottle
Now it's time to add decorate your water bottle!
Adding patterns, stickers, or even drawing a label on the bottle to make it more personalized.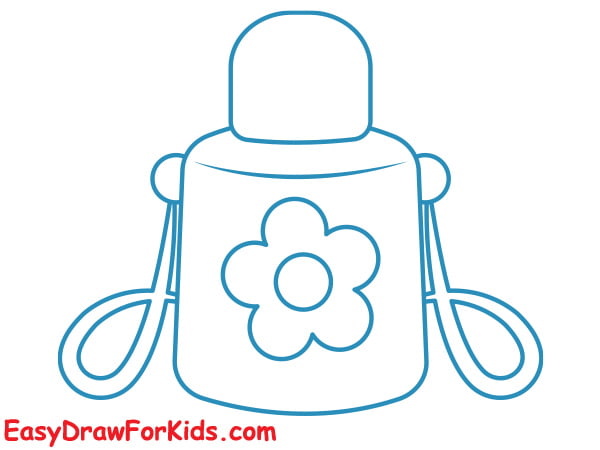 Step 6: Color your Water Bottle
Now that we've successfully this guide how to draw a water bottle, it's time for the most exciting part. 
Before you start coloring, decide on the colors you want to use for your bottle. You can use any medium, such as colored pencils, markers, or watercolors.
Start by coloring the bottle's body with your desired color. Use light strokes and gradually build up the color to achieve a smooth finish. You can use darker shades on the edges to create shadows and make the bottle look more realistic.
To make your bottle look more three-dimensional, add shadows and highlights using a darker and lighter shade of the base color. Use your pencil to create light strokes in the areas where the light hits the bottle, and use a darker shade to add shadows on the opposite side.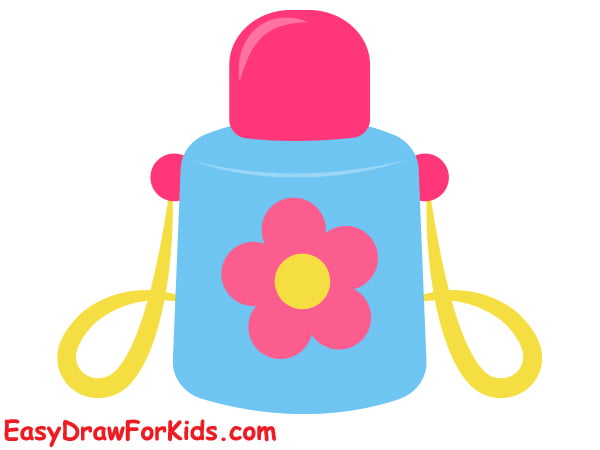 Tips and Tricks for Drawing a Water Bottle
Here are some tips and tricks when learning how to draw a water bottle:
Use light pressure when sketching out the basic shape to avoid leaving visible lines.
When adding texture, vary the pressure of your pencil to create different shades and textures.
Use reference images to help guide you in creating a realistic-looking water bottle.
Don't be afraid to make mistakes, they can often lead to happy accidents and unique drawings.
Conclusion
Learning how to draw a water bottles is an enjoyable way to develop foundational artistic abilities in children.
By following basic steps and encouraging kids' creativity, you can nurture their artistic confidence.
Start with simple shapes and build up details and colors to make unique water bottle art.
Drawing practice with common household items like water bottles gives young artists a chance to explore and have fun.
Display your kids' colorful water bottle drawings to appreciate and inspire their artistic potential.
You may also enjoy: