If you've ever wanted to learn how to draw a bull step by step, you've come to the right place.
Drawing a bull can seem like a daunting task, but with some simple steps and a little bit of practice, you'll be able to create a realistic and detailed drawing of this majestic animal.
In this comprehensive guide, we'll walk through How To Draw A Bull Step by Step from start to finish, providing tips and tricks along the way to help you create a masterpiece.
So let's grab our pencils and get started!
How To Draw A Bull – Step By Step For Kids And Beginners
In this article on how to draw a bull in 6 steps to help you drawing a bull with ease!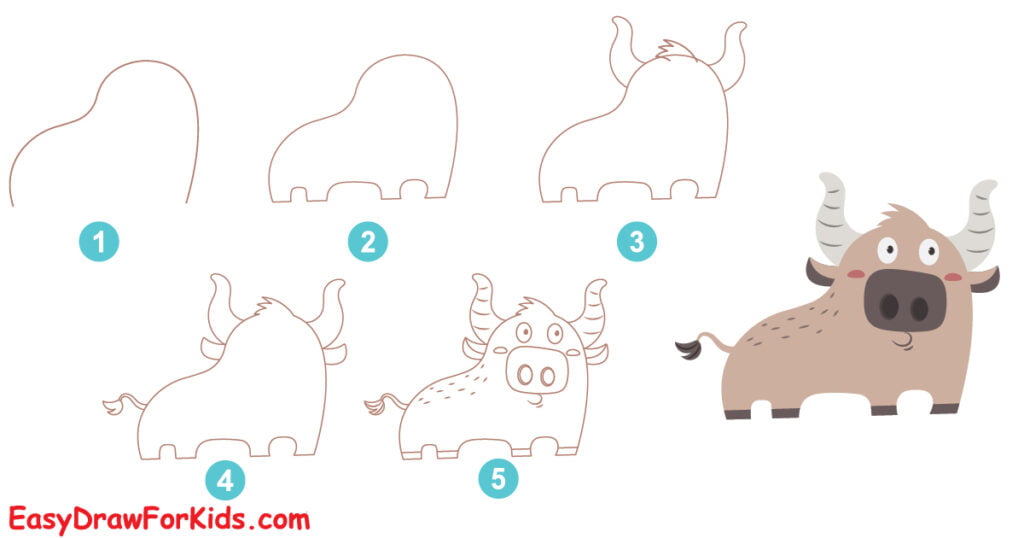 Step 1: Sketching the Basic Shape
The first step in drawing any animal is to sketch out its basic shape.
Start by lightly drawing an oval shape for the body of the bull. Then add a smaller oval for the head. Next, draw a curved line connecting the head and body to create the neck.
For beginners, it may be helpful to use a ruler to ensure that your lines are straight and proportionate. Remember to keep your lines light at this stage as they will be erased later on.
These initial guide shapes will help properly proportion the bull before adding details.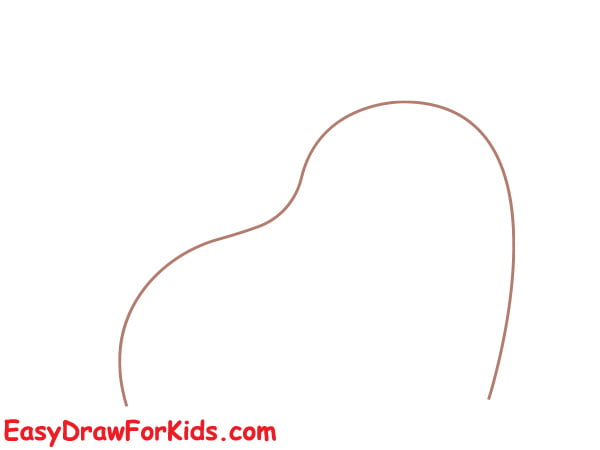 Step 2: Sketching the Legs
The second step of this guide on how to draw a bull will focus on the legs of your bull.
To give your bull some stability, draw four legs extending down from the body.
Each leg should consist of two parallel lines that converge at the bottom to form hooves.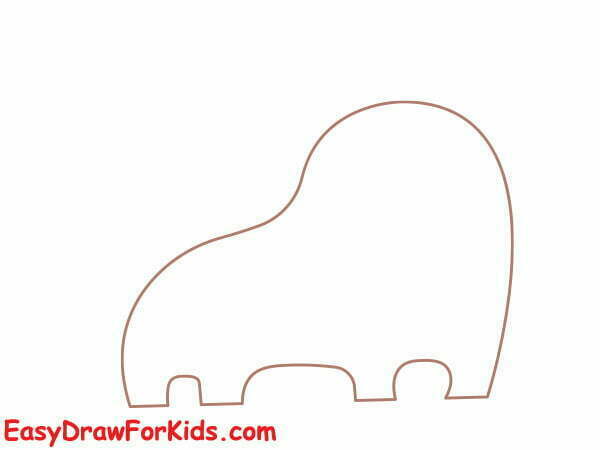 Step 3: Sketch the Horns
Starting from the top of the head, draw a pair of curved lines that extend upward and then slightly curve backward.
These lines will form the base of the bull's horns. From the base, draw a series of curved lines that gradually taper to form the shape of the horns.
Repeat this step for the other horn.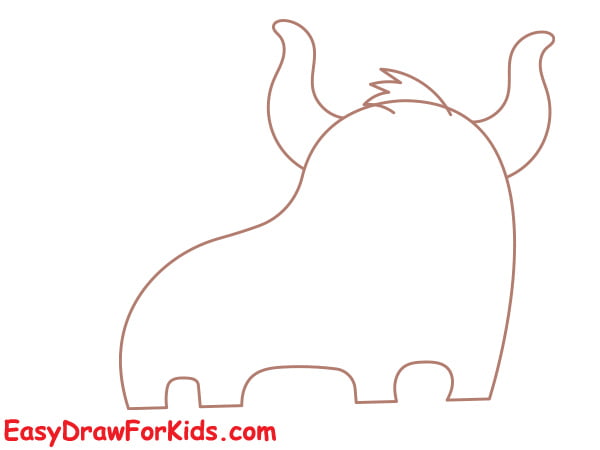 Step 4: Drawing the Ears and Tail
The ears of a bull are quite large and triangular in shape.
Use light lines to sketch the ears, paying attention to the positioning and proportion in relation to the head.
Use darker shading towards the base of the ears to create depth and texture.
At the back of the body, draw a long, curved line that tapers to a point to create the tail of the bull. Add some short lines along the tail to represent the fur.
Step 5: Adding the Facial Details
On either side of the head, draw two small circles for the eyes. Add a smaller circle inside each eye to represent the pupils.
From the front of the head, extend a curved line downward, slightly curving it inwards to create the snout of the bull. At the end of the snout, draw a small oval shape for the bull's nostril.
To give the bull more character, add details to the face. Draw a line across the snout to define the mouth. Add a small curved line above the snout to represent the upper lip.
On either side of the snout, draw short lines to indicate the bull's whiskers.
Draw rectangles for each leg, tapering them at the bottom for the hooves.
To create realistic fur, start by adding short, thin lines in the direction of the fur growth. These lines should vary in length and thickness to mimic natural fur.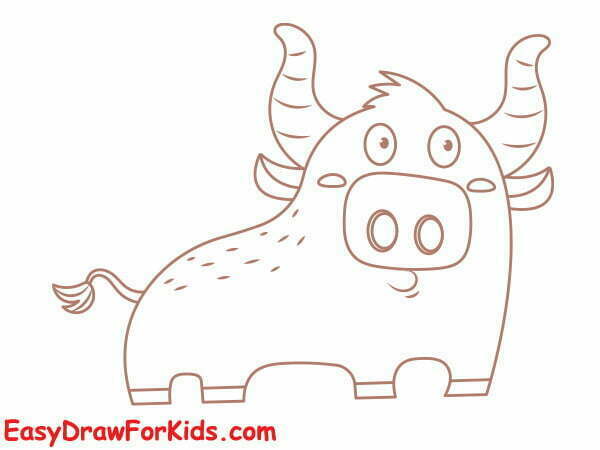 Step 6: Color Your Bull Drawing
Now that we've successfully this guide how to draw a bull, it's time to bring your bull art to life with color!
You can shade with ink washes or colored pencils to make it more realistic.
For a cartoon bull, use solid browns for outlines and bright colors for filling it in.
Add any backgrounds, shadows or additional details. Work slowly and carefully when inking to avoid mistakes.
Erase any remaining pencil lines after inking so they don't show through.

Tips for Drawing a Bull
While learning how to draw a bull step by step, keep these useful tips in mind:
Drawing a realistic bull takes patience and persistence. Work slowly and focus on the fundamentals each time.
Trace your own reference photos to gain familiarity with bull anatomy.
Over time and with regular practice, you'll gain skill and confidence for tackling a challenging subject like a bull.
Just stick with it!
Hopefully this guide provided helpful tips and instruction for How To Draw A Bull Step by Step.
With the right methods and your own creativity, anyone can learn to draw striking bull artwork.
Conclusion
In closing, be sure to approach your bull drawing in stages, starting with basic shapes before adding detail.
Take time with key elements like the facial features and muscular body.
Bring your art to life with careful shading and fur textures. And as with any new skill, drawing bulls takes time and dedication to steadily improve.
Follow these steps, practice regularly, and enjoy watching your bull drawing abilities progress.
You may also enjoy: