Have you ever wanted to create your own beautiful artwork of a cactus in a pot?
With just a few simple steps, you can create a cute southwestern-inspired art piece.
Here is a beginner's guide on how to draw a cactus in a pot step by step.
How To Draw A Cactus – Step By Step For Kids And Beginners
Cacti are iconic plants that originate from desert environments.
With their spherical shapes, clustered spikes, and cute flower blossoms, they make enjoyable subject matter for beginning artists and sketchers.
When paired with a simple terra cotta pot, a cactus drawing can evoke feelings of the warm southwest.
This easy tutorial breaks down how to draw a cactus in a pot using simple shapes and lines.
With a few simple steps, you can create your own unique cactus art.
Let's get started!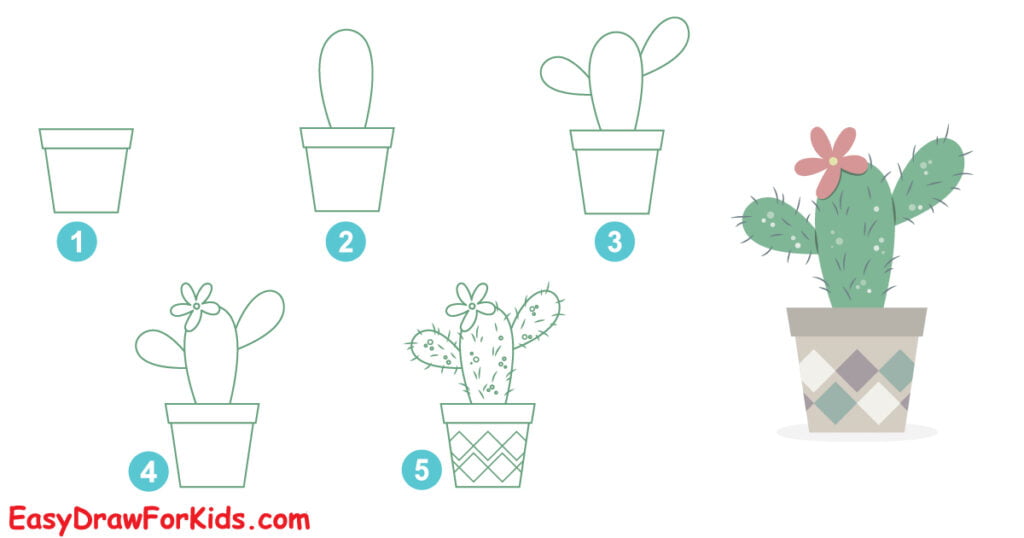 Step 1: Sketching the Pot
Let's start by drawing the terra cotta pot that will hold our cactus.
Start by drawing a simple oval shape at the bottom of your paper.
Then, draw a wider curved line near the top of the oval to form the opening of the pot.
Add a few more curved lines to connect the top and bottom of the pot, and you're done!
Step 2: Sketching the Main Trunk of Your Cactus
Next, it's time to draw the cactus. Begin by sketching out the basic shape of the cactus.
Draw a vertical oval shape standing up in the center of the pot. This will be the main body of the cactus.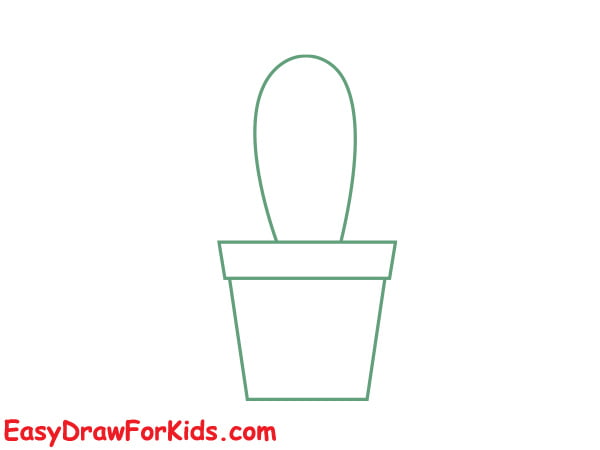 Step 3: Add the Branches
After the basic shape is drawn, add "branches" to the cactus by drawing smaller ovals around the main shape.
These ovals should be different sizes and placed randomly around the main shape.
Continue adding branches until you're happy with the way your cactus looks.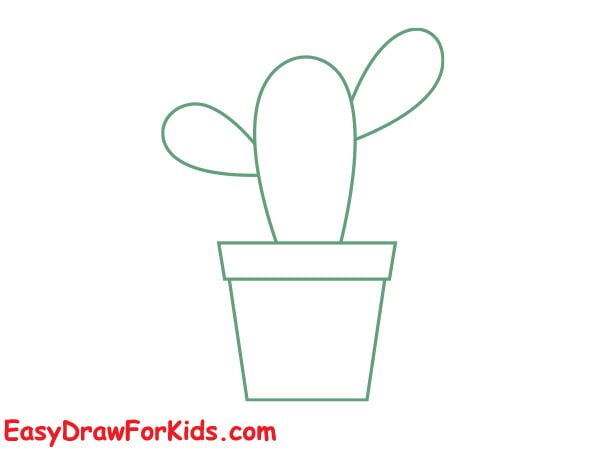 Step 4: Sketching Flowers on the Top of Cactus
Draw a circle at the very top of the central oval to form the cactus flower.
Then add a short vertical line underneath for the stigma.
Floral details like this add personality to your cactus.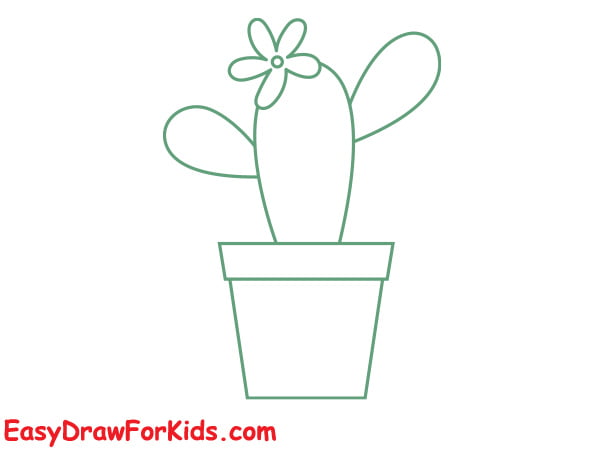 Step 5: Add the Spines and Pattern for the Pot
Now start adding texture by drawing a series of short lines radiating out from the ovals to represent the cactus spines.
Make some lines longer, some shorter, and point them in different directions.
You can make them denser in some areas and sparser in others for variety.
Add lines across the pot for a striped pattern. You can also draw simple geometric shapes.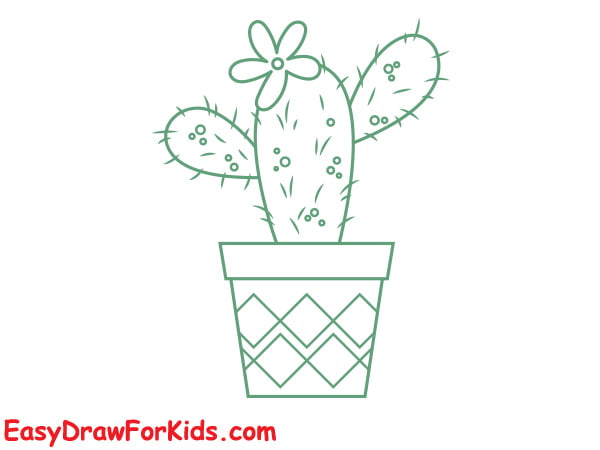 Step 6: Shade and Color
Now comes the fun part – adding shading and color to your drawing. Use your fine-tip markers or colored pencils to bring your cactus and pot to life.
Start by shading the areas of the cactus that would naturally have shadows, such as the underside or the spaces between the spines. Gradually build up the layers of shading to create a three-dimensional effect.
When choosing colors for your cactus and pot, consider using shades of green and brown for a realistic look.
However, feel free to get creative and experiment with different color combinations.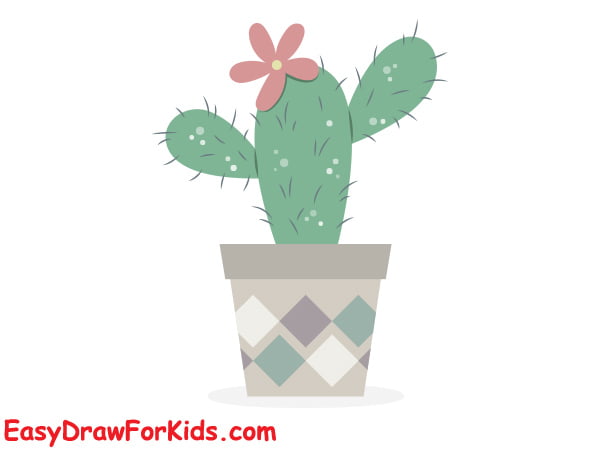 Tips for Drawing a Cactus
If you're new to drawing, don't worry! Drawing a cactus in a pot is a great place to start. Here are some tips and advice to help you get started:
Begin by sketching out basic shapes and outlines, and gradually add more details as you go.
The more you draw, the better you will become. Set aside time each day or week to practice your drawing skills.
Remember, drawing is about having fun and expressing yourself. Don't worry if your drawing doesn't turn out perfectly – embrace the imperfections and learn from them.
If you're struggling to create a realistic-looking cactus, try looking at reference images online or in books. This can give you an idea of how a cactus should look and help guide your drawing.
By following these tips and practicing regularly, you'll soon be able to create beautiful cactus in a pot drawings that you'll be proud to show off.
Conclusion
That covers the basics of how to draw a cactus in a pot! With a little practice, you can develop your own unique cactus drawing style.
Try experimenting with different shapes, spikes, flowers, and pots to make each creation one-of-a-kind.
So grab your pencils and let your imagination bloom as you embark on this artistic adventure!
Who knows – you may just discover a new passion for drawing!
You may also enjoy: