Are you looking for a fun and easy way to learn how to draw a cute fish?
Look no further than this step-by-step guide! With just a few simple steps, you can create an adorable aquatic creature that will make everyone smile.
In this article, we'll walk you through the process of drawing a cute fish from start to finish.
How to Draw a Cute Fish – A Step by Step Guide
There are many different ways to draw a cute fish, and each one is unique in its own way. Here are some examples of cute fish that you can use as inspiration for your own drawings:
Cartoon Fish: A fun and playful fish with big eyes, a small mouth, and bright colors.
Kawaii Fish: A super cute fish with large round eyes and a tiny body.
Realistic Fish: A more detailed fish drawing that looks like it could swim right off the page.
Fantasy Fish: A fish with imaginative features such as fairy wings, unicorn horn or mermaid tail.
In this guide how to draw a cute fish, we'll cover two different methods that you can use to create a variety of different fish designs.
So, what are you waiting for? Grab a pencil and let's get started!
1. Cute Fish Drawing Easy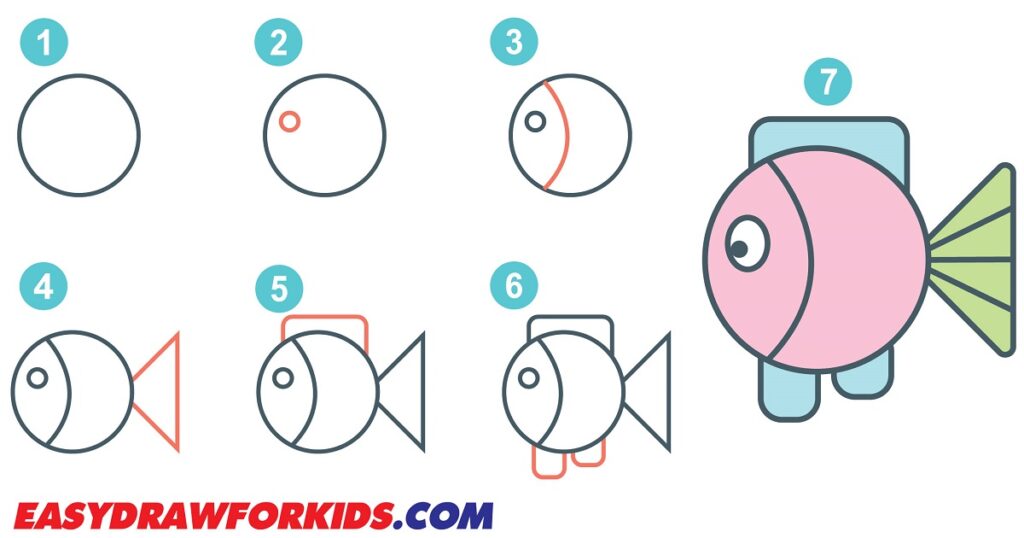 In this case studies on how to draw a cute fish in 7 steps to help you drawing a cute fish with ease!
Step 1: Draw the Outline of the Body
Begin by drawing a circle for the body. This can be as big or small as you like.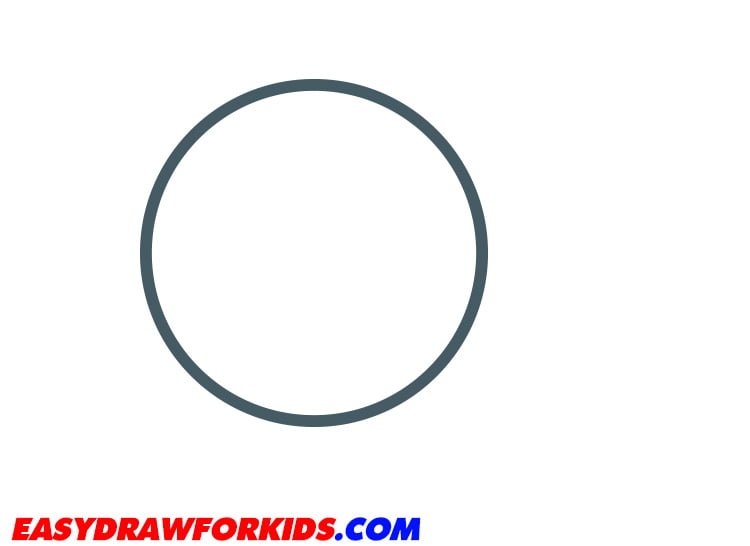 Step 2: Depict the Cute Fish Eye
Now let's give our fish small eye.
Draw small circles near the front of the head, and add a tiny circle inside each one for the pupil.
Don't forget to add a little highlight!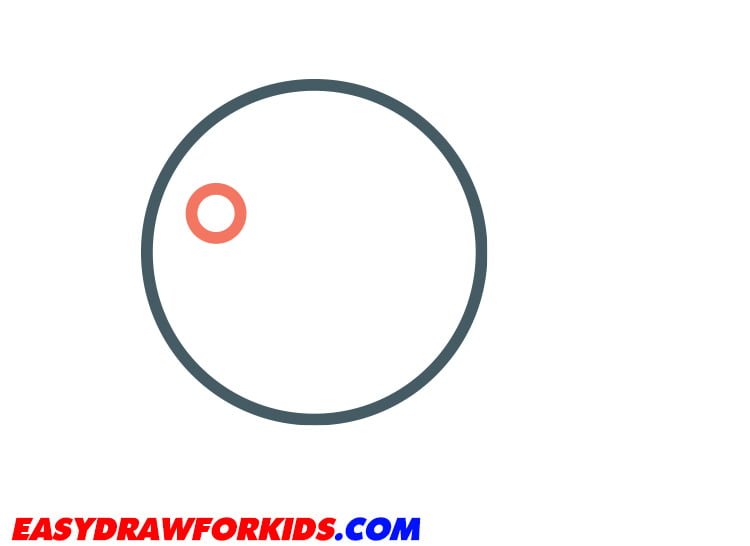 Step 3: Add the Gills
Draw one smooth rounded line.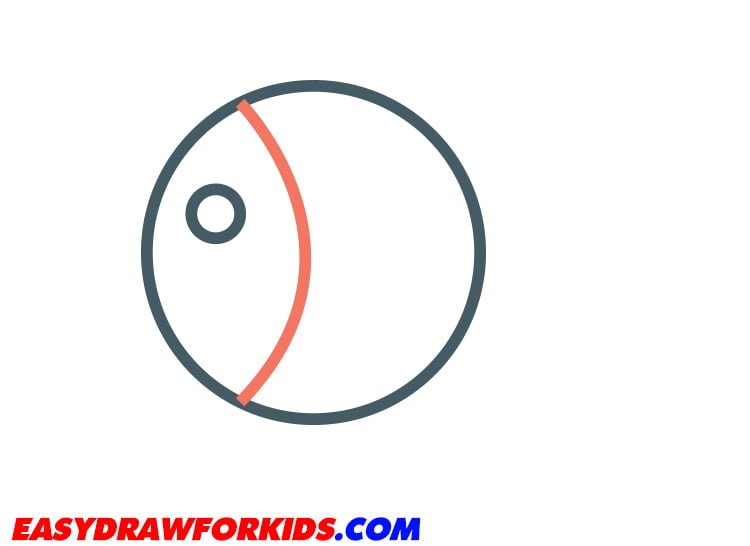 Step 4: Sketch out the Cute Fish Tail
In this step in our guide on how to draw a cute fish will forcus on the tail of cute fish
Now, add a triangular tail to the bottom of the oval. This will be the caudal fin, which is used for propulsion.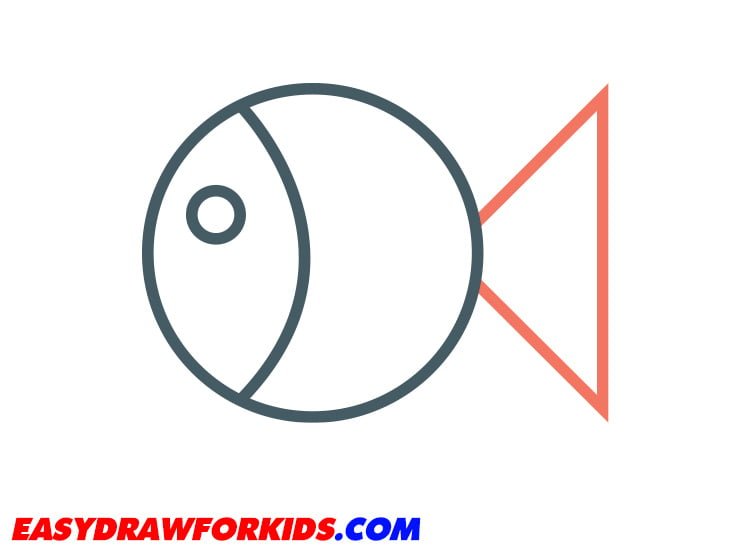 Step 5: Sketch out the Top Fin
Now let's give our fish some fins.
We will start with the dorsal fin which is the large fin on the back of the fish.
Draw a large rectangular and then add some lines inside of it to create the fins.
Step 6: Add the Bottom Fin
Add the pectoral fins which are the smaller fins at the bottom of the fish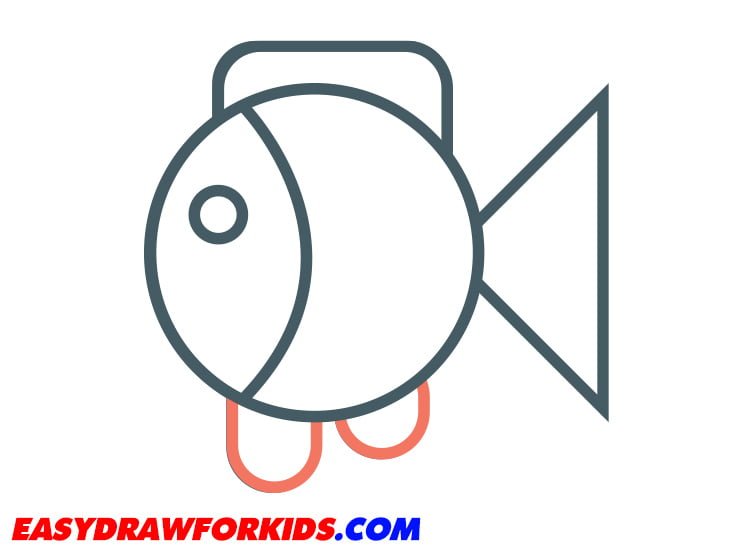 Step 7: Coloring and Finishing Touches
Once the drawing is refined, carefully erase guidelines and work on the finishing touches.
You can add color with colored pencils, markers, watercolors, or other paints.
Observe the colors and patterns on real fish to recreate them accurately.
Lay down gradual layers of color, allowing previous layers to peek through.
Once the pencil sketch is complete, it's time to add color to your fish.
Use bright colors to make your fish stand out- oranges, blues, greens, or pinks.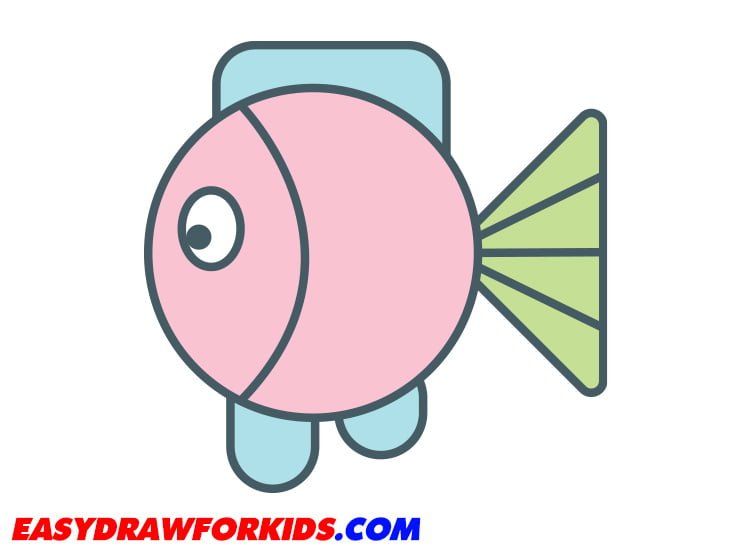 To complete your drawing, consider adding a background. This could be simple lines for water, seaweed and plants. Or go more elaborate with underwater landscapes.
2. Cartoon Fish Drawing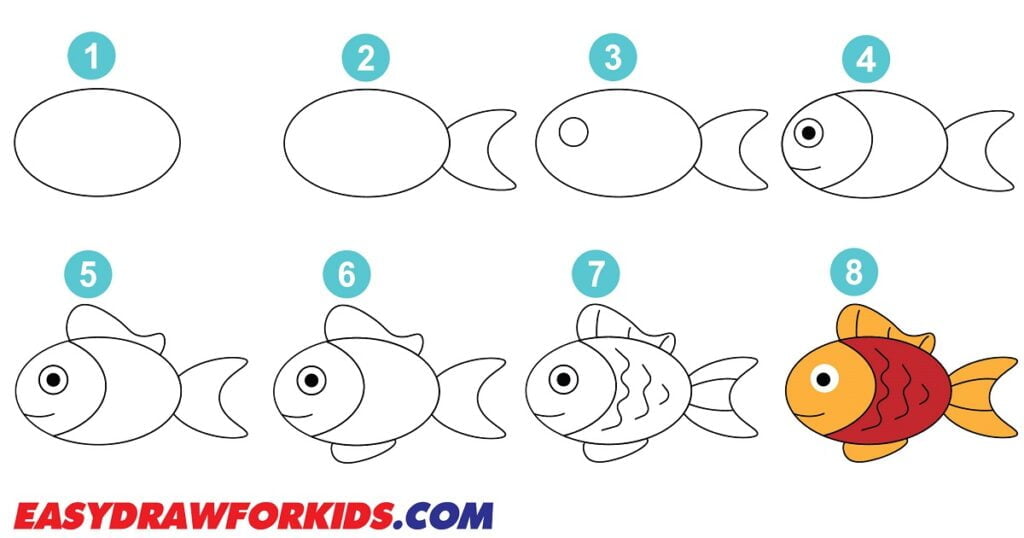 Step 1: Depict the Body
In this first step in our guide on how to draw a cute fish by drawing a large oval for the fish's body. This will be the base for the entire drawing.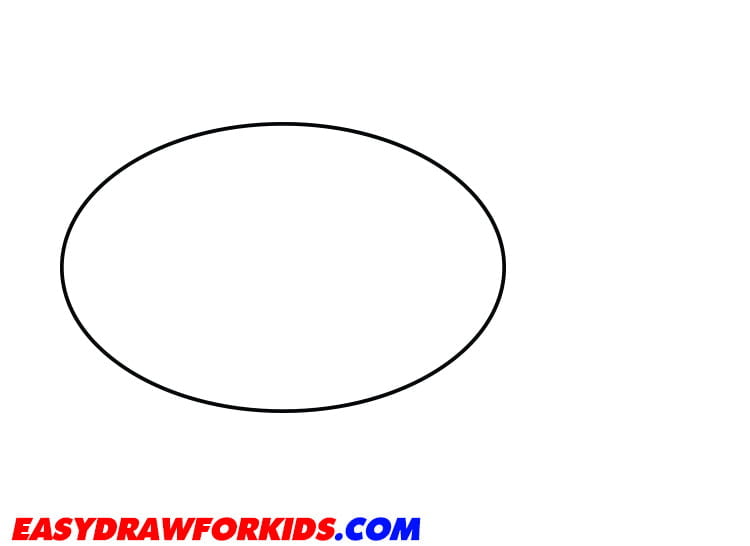 Step 2: Depict the Tail
Now let's add a tail.
Give your cute fish a tail by drawing a curved line behind the body and make it forked.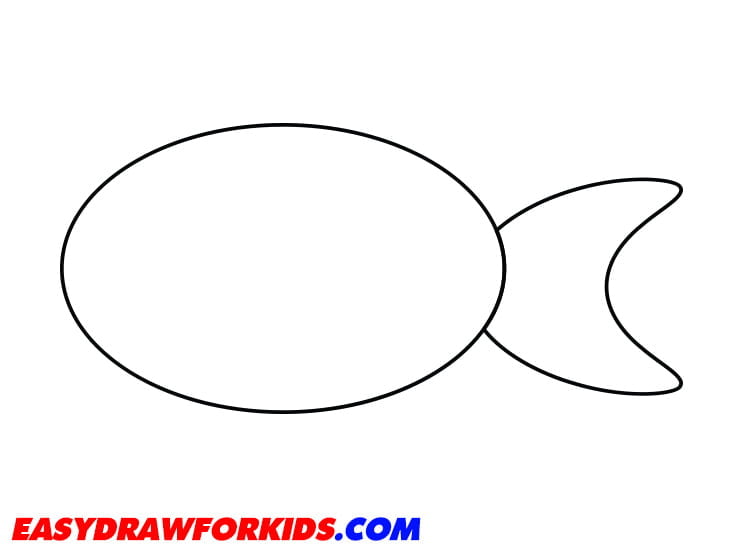 Step 3: Depict the Eye
Draw a small circle inside the first oval for the eye.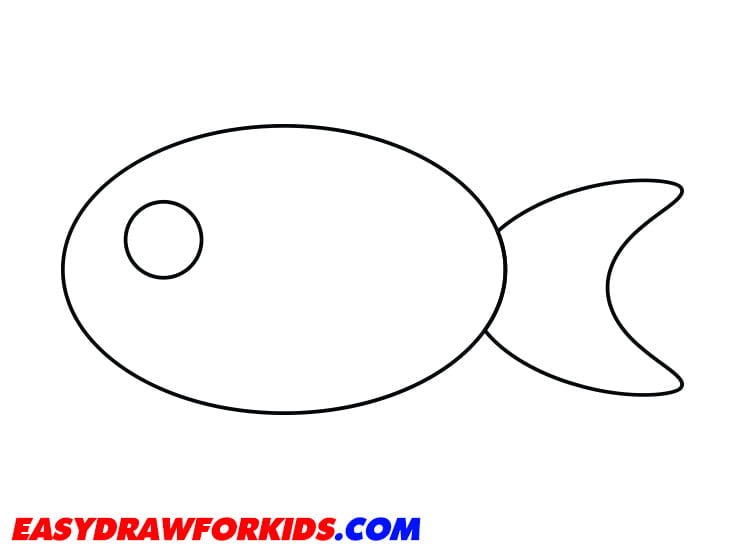 Step 4: Depict the Face
Add a smaller circle inside the eye for the pupil and a curved line for the mouth
Then, add one smooth rounded line for the gills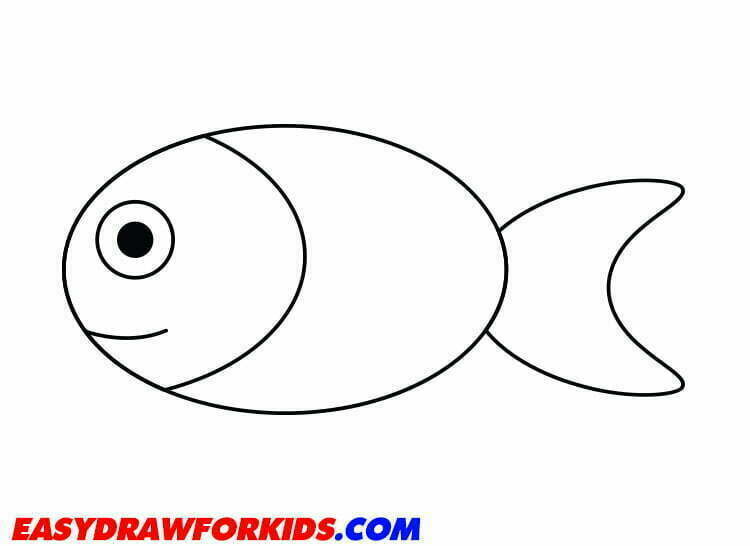 Step 5: Draw the Top Fin
On the back, draw the large fin, in which the reverse side has an uneven edge.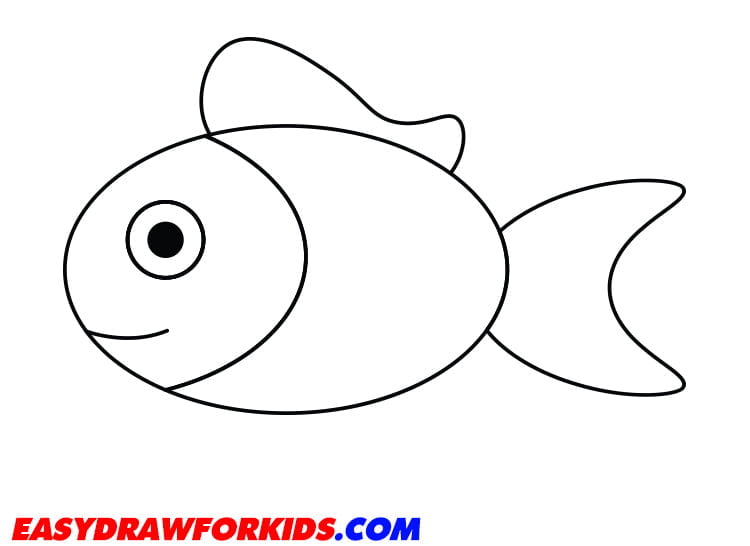 Step 6: Draw the Bottom Fin
Depict the small fin at the bottom of the body with smooth lines.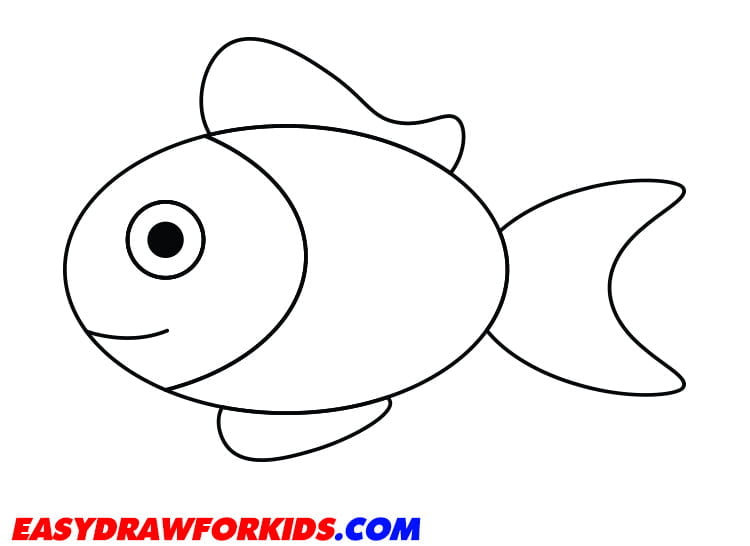 Step 7: Add Scales and Pattern
At this stage, you can add scales and patterns to your fish.
For scales, draw rows of small, overlapping U or V shapes.
You can keep scales minimal or make them more elaborate. Get creative with stripes, dots, or other decorative scales.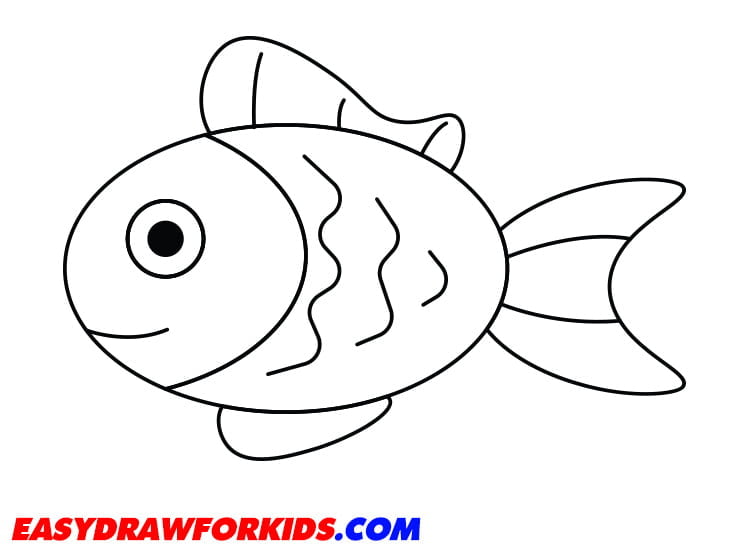 Step 8: Ink and Color (Optional)
It's time to start color in your drawing. Start with the basic colors like the body and fins.
Then, add in some shading and highlights to give your fish some dimension.
Finally, add any final details like a mouth or bubbles.
Once you're finished, you'll have a beautiful drawing of a fish that you can be proud of!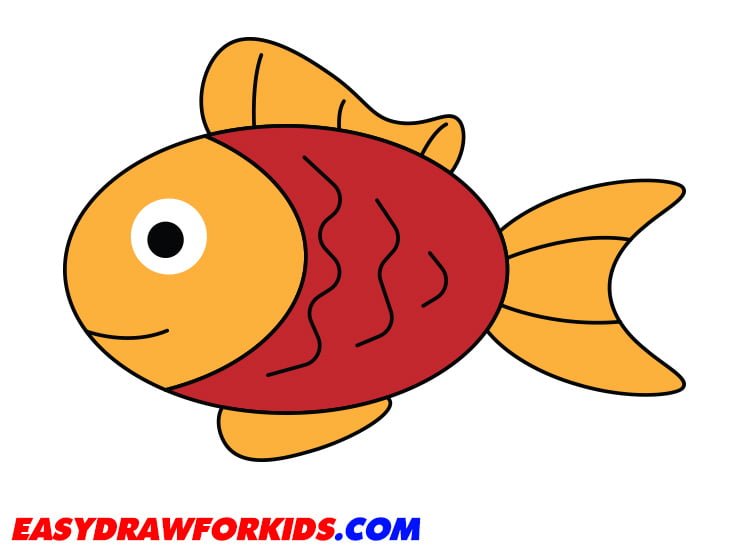 Your drawing is now complete! Congratulations on learning how to draw a cute fish.
Advice on Drawing Cute Fish
If you're new to drawing, start by practicing the basic shapes and proportions of a fish. Once you feel comfortable with these, experiment with adding more details and creating unique designs.
It's also important to not be too critical of yourself – remember that everyone's artistic journey is different, and the most important thing is to have fun!
Another tip is to study other artists' work – Googling "cute fish illustrations" or searching on social media platforms to see how other artists create highly engaging and adorable fish. These searches may also inspire you with new ideas or techniques.
Finally, don't be afraid to try new things! Sometimes the best drawings come from unexpected places, so keep an open mind and let your creativity flow.
Conclusion
Learn how to draw a cute fish is a fun and rewarding activity that anyone can enjoy.
Capturing a favorite fish, whether a betta, goldfish, or koi, makes for a personally meaningful and decorative piece of art.
As you gain skill, relax into the creative process, studying fish poses and anatomies while developing your own distinct style.
With practice and a little bit of imagination, you can bring your fish to life in ways that are both cute and captivating.
Most importantly, have fun bringing these magnificent creatures to life on paper.
You may also enjoy: