Fireflies are a favorite symbol of summer nights and natural beauty.
Their glowing tails light up the night sky and remind us of the magic of the natural world.
Learning to draw these enchanting insects is a wonderful way to capture their charm on paper.
With a few simple steps in guide how to draw a firefly, you can create beautiful firefly art.
How To Draw A Firefly – A Step by Step Guide
Fireflies, also known as lightning bugs, are flying beetles that produce bioluminescent light in their abdomen.
This light is usually green, yellow, or pale red and is used as a mating signal or to attract prey.
There are over 2,000 species of firefly found all over the world, except Antarctica.
Fireflies are a beloved part of summertime, flashing their lights in the dusk sky.
They inspire a sense of childhood wonder and enjoyment of warm summer nights.
When learning how to draw a firefly, it helps to understand their basic anatomy and features so you can accurately depict their form.
Fireflies have a rounded head, thorax, and abdomen like most beetles.
Their wings are membranous and lay flat over the body when at rest.
The key distinguishing feature is their light organs on their lower abdomen which glow with a distinct flickering pattern.
Capturing the posture, proportions, and illuminating abdomen are key to realistically drawing fireflies.
This guide on how to draw a firefly in 9 steps to help you drawing a cute firefly with ease!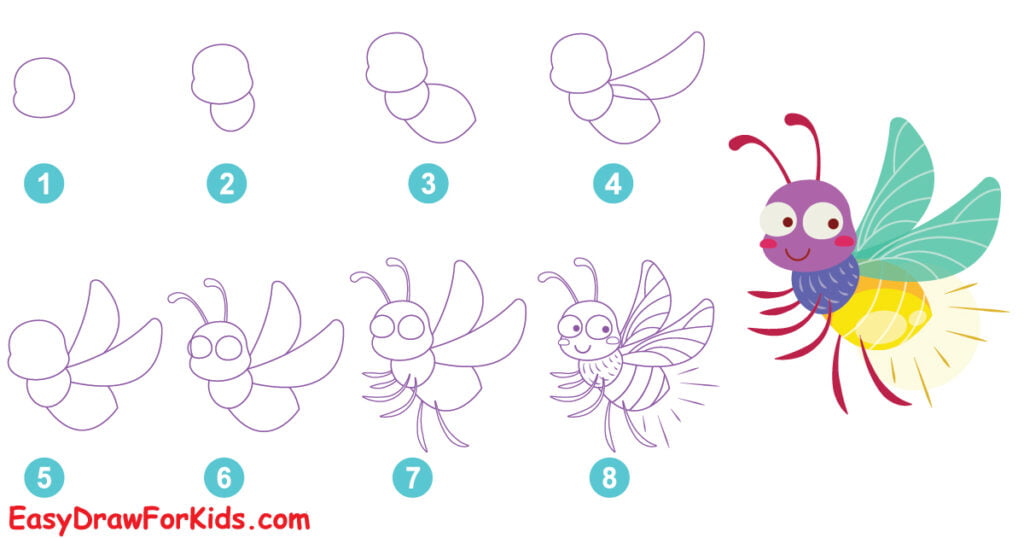 Step 1: Draw the Firefly's Head
In this first step in our guide on how to draw a firefly by drawing a small oval shape for the firefly's head.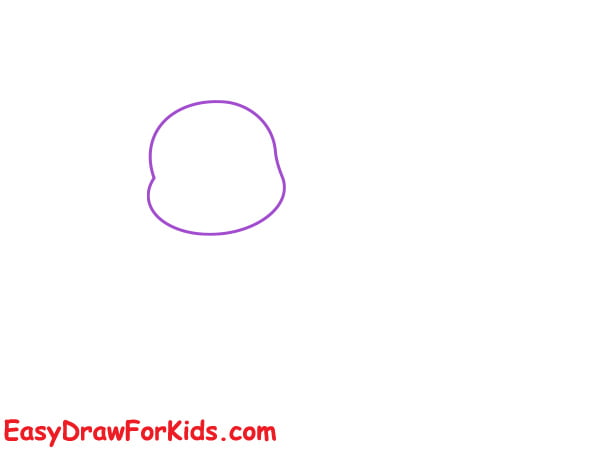 Step 2: Draw the Firefly's Thorax
From the head, draw a slightly curved line that extends downward. This line will serve as the firefly's thorax.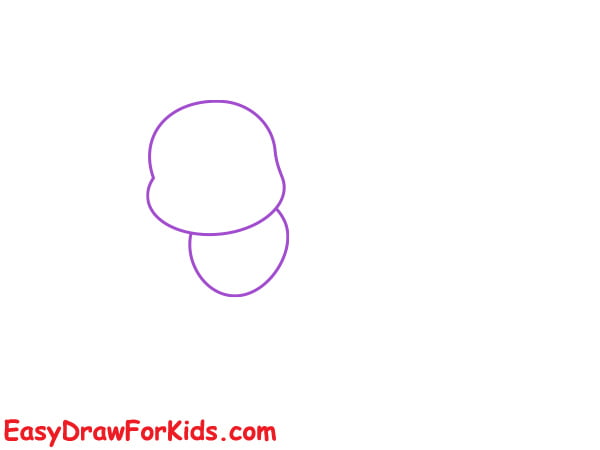 Step 3: Draw the Firefly's Abdomen
At the end of the curved line, draw another oval shape slightly larger than the head.
Make it slightly wider at the top and more tapered at the bottom. Leave a small gap on the lower left side for the tail section. This will be the firefly's abdomen.
Connect the head and abdomen with a curved line on each side to create the body shape.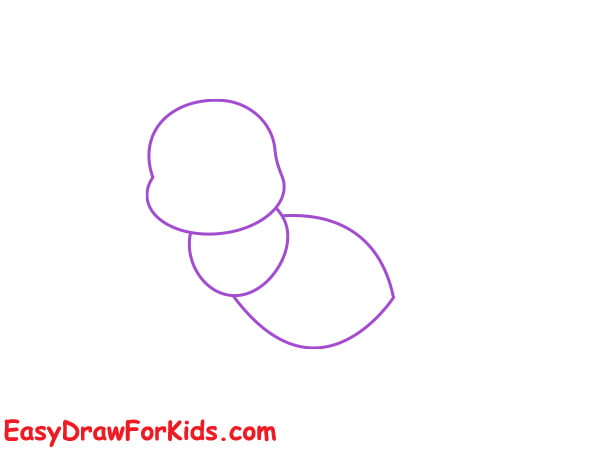 Step 4: Sketch the first Wing
Fireflies have delicate, transparent wings that play a crucial role in their flight.
On each side of the body, draw two large oval wing shapes. They should be wide and extend well past the body. Leave the wing edges slightly rough to show texture.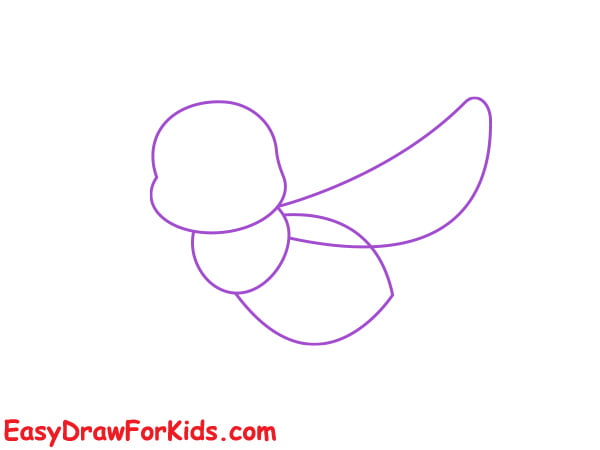 Step 5: Sketch the second Wing
The fifth step of this guide on how to draw a firefly will focus on the second wing.
Extend diagonal line from the thorax to represent the second wing.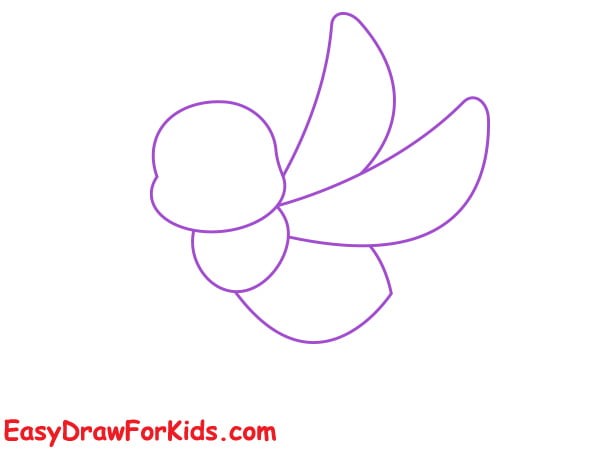 Step 6: Draw the Eyes and Antennae
Draw two small, round eyes on the firefly's head. Place them towards the front and slightly above the center of the head.
Add two small, curved lines on the head to represent antennae. They should be positioned near the eyes and curve slightly upwards.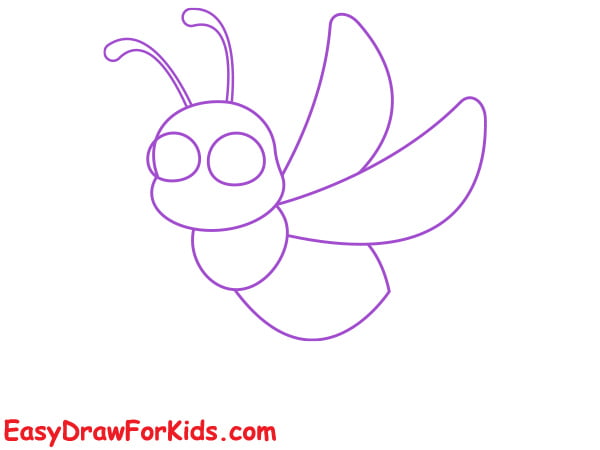 Step 7: Draw the Legs
The seventh step of this guide on how to draw a firefly will focus on the legs of your firefly's
Draw six segmented lines extending from the thorax and belly to represent the legs. Make the front pair slightly thicker.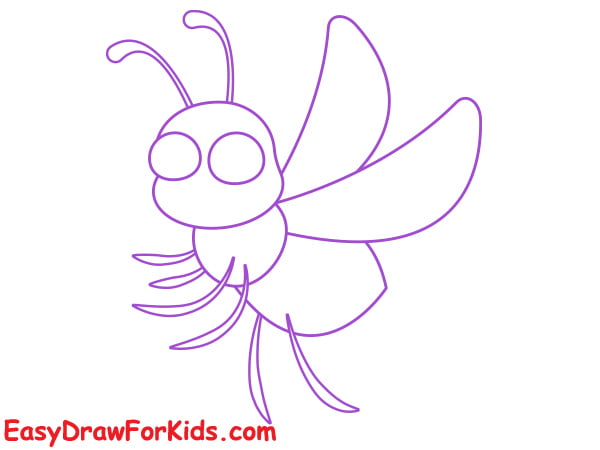 Step 8: Add the Features
Place two dot inside the eyes for the pupils. Draw a small semi-circle beneath the eyes for the mouth. Add a short line for the mouth opening if desired.
Add veins throughout the wings with sweeping curved lines. Detail the lower wing edges with slightly jagged or bumpy lines.
Lightly sketch a few oval shapes on the lower half of the abdomen for the glowing sections. Avoid covering the entire surface.
Darken the outlines of the glowing ovals, leaving them white inside. You can add yellow/orange shading later if desired.
Consider adding smaller dots of light along the thorax and wings for a magical glowing effect.
To give the firefly a sense of motion, you can draw a few curved lines around the body and tail to represent light trails or glowing movement.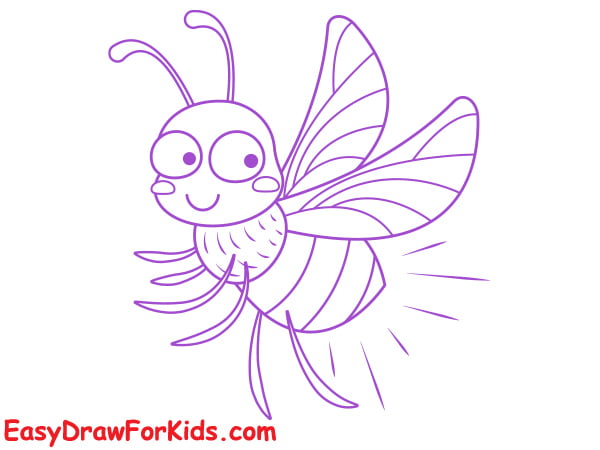 Step 9: Color the Drawing
Now that we've successfully this guide how to draw a firefly, it's time to bring your firefly art to life with color!
Once you're satisfied with the outline, you can add some shading or color to your firefly.
Fireflies are usually dark-colored, so you can use shades of black or dark brown for the body.
For the glowing spots, you can use a bright yellow or green color to represent their illumination.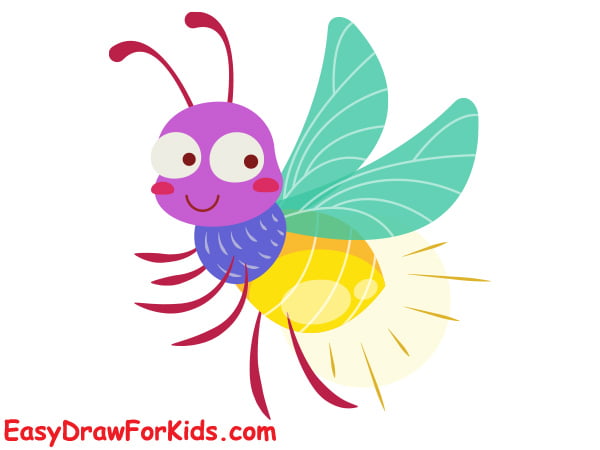 Congratulations! You've successfully learned how to draw a firefly.
Tips for Drawing Fireflies
Here are some helpful tips for drawing vibrant, lifelike fireflies:
Vary the body shape – Fireflies can be round, oval, or tapered. Play around with different body shapes.
Make the wings large – Firefly wings are broad and extend far past the body. Leave lots of room around the wings.
Experiment with light patterns – Draw different sized glowing ovals in the tail to create interesting light effects.
Use bright colors – Use yellow, green, orange, or white for the glowing sections. Vibrant colors make them pop.
Add texture – Rough pencil strokes in the wings and subtle lines on the body add realism.
Focus the light downward – The glowing tail emits light downward, so angle it pointing down.
Draw grass and flowers – Add elements from the firefly habitat like grass, leaves, and flowers.
With some practice, you'll be able to draw magical fireflies that look like they are about to take flight off the page. Let your creativity shine and develop your own unique firefly art.
Firefly Drawing Inspiration
Looking for inspiration for your firefly drawings? Here are some fun ideas:
Draw a jar with fireflies fluttering inside, recreating the nostalgia of catching them as a kid.
Create a night sky scene with dozens of fireflies hovering over a riverbank.
Use colorful patterns and backgrounds like a starry night or rainbow colors.
Draw fireflies floating over a field of flowers or a forest scene.
Use chalk or glow-in-the-dark materials for an extra magical effect.
Make a firefly lantern by outlining mason jars with fireflies inside.
Draw a sleepy child with fireflies dancing around their head.
Create a story scene of people sitting around a campfire with fireflies.
Illustrate wise sayings or inspiring quotes with fireflies lighting up the words.
Let your inner child imagination run wild and draw the firefly scenes that you find the most enjoyable and uplifting. The possibilities are endless when you are creating original firefly art.
Conclusion
Learning how to draw a firefly is an easy, enjoyable way to create beautiful nature art.
With simple oval shapes, sweeping wings, and glowing lights, you can draw lifelike fireflies that seem to fly and flicker right off the page.
Use bright colors, varied light patterns, and fun scenes to make your firefly drawings unique.
In just a few steps, you can capture the wonder of these magical insects.
Remember, art is about expressing yourself and having fun, so let your imagination soar as you create beautiful representations of these enchanting creatures.
So grab your sketchbook, pick up your pencils, and embark on an artistic journey filled with glowing wonders!
May you also enjoy: