Drawing a realistic fly can be a fun and rewarding exercise for artists of all skill levels.
With some basic knowledge of fly anatomy and a few simple drawing techniques, you can create a lifelike fly illustration that seems to buzz and land right off the page.
In this guide, we'll walk through a simple step by step process for how to draw a fly.
How To Draw A Fly – A Step by Step Guide
Flies are a ubiquitous part of nature and can be found resting and flying almost everywhere during warm weather months.
Their small size and intricate design of wings, legs, and compound eyes provide a wonderful subject for observational drawing.
By following some basic steps, you'll be able to capture the true form and lively energy of a fly in your artwork.
When learning how to draw a fly, it's helpful to have a real-life reference to observe.
Study the fly's anatomically segmented body, the veins in the transparent wings, and details like hairy feet and a proboscis mouthpart used for drinking and eating.
Pay attention to the proportions of the head, thorax, and abdomen and look closely at the multifaceted structure of the eyes.
Once you have a good visual reference, it's time to start drawing.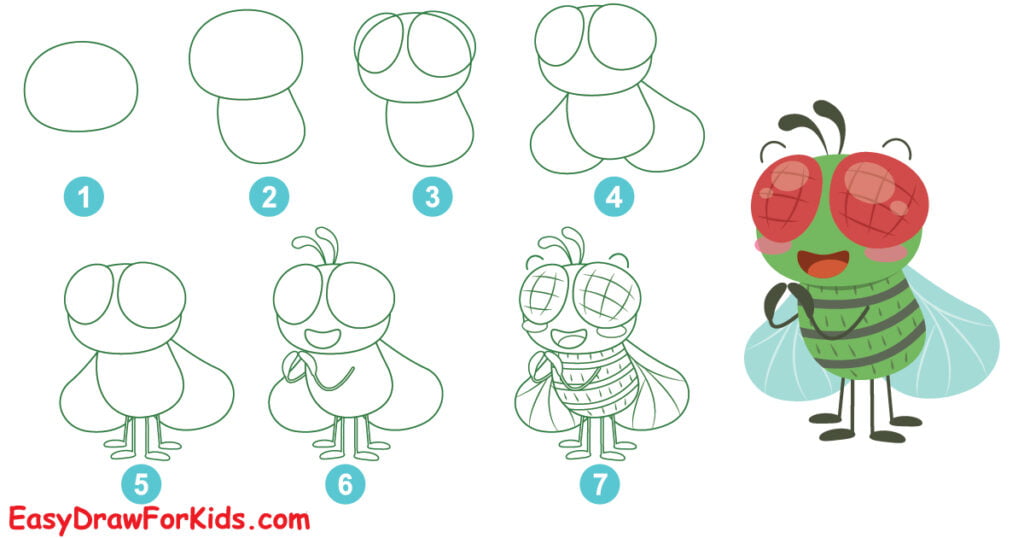 Step 1: Draw the Fly's Head
In this first step in our guide on how to draw a fly by drawing an oval shape for the fly's head. Make it slightly elongated horizontally.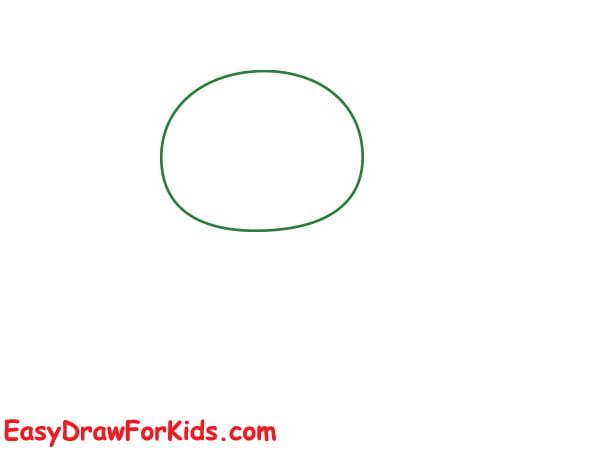 Step 2: Draw the Fly's Body
On the bottom of the head, draw an oval shape for the fly's body. Make it slightly elongated vertical.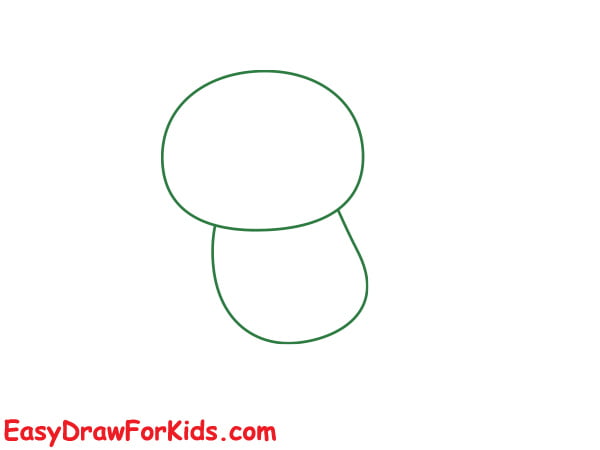 Step 3: Draw the Eyes
Inside the head, draw two large, round eyes. Each eye should take up a significant portion of the head.
Use eraser (eraser) to erase the excess lines
Step 4: Draw the Wings
In nex step in our guide on how to draw a fly will focus on the wings
Flies have two main transparent wings on their thorax.
Sketch the wings extended out on each side of the body as triangles with rounded edges.
They should be narrow at the point where they connect to the body, then widen toward the ends.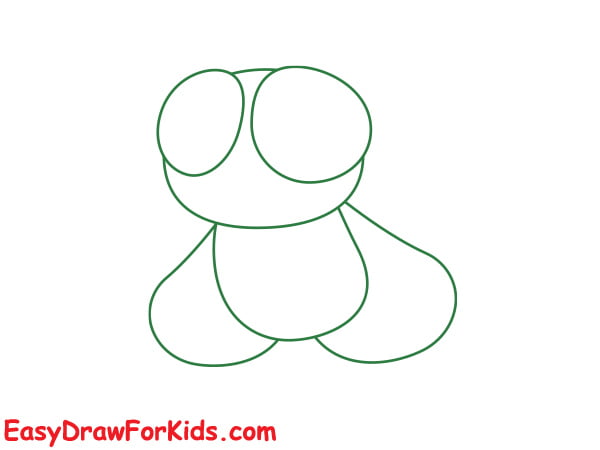 Step 5: Draw the Legs
Connect the wings to the body by drawing short, curved lines.
On the lower part of the body, draw two small oval shapes close together for the fly's hind legs.
Add small oval shapes at the ends of the legs to represent the fly's feet.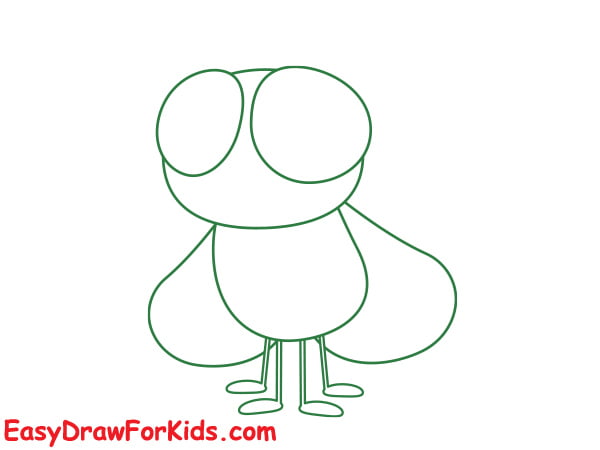 Step 6: Draw the front Legs
Extend two thin, segmented lines from the body to create the front legs.
The two front legs should be drawn larger since they extend farther forward. Add some small hairs or texture
Sketch two small ovals on top of the head for the antennae.
Draw a small curve line below the eyes to create the mouth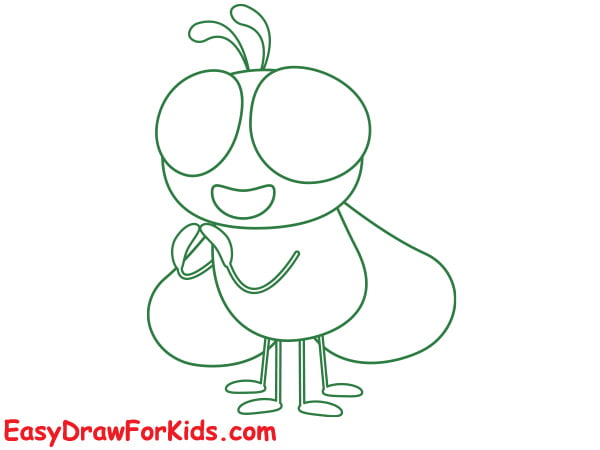 Step 7: Adding Detail and Texture
Once you have established the fly's basic shapes, it's time to add more detail and texture to your drawing.
Start by refining the outline of each shape, making it more insect-like and defined.
Pay attention to the curves and angles that make up the fly's body, ensuring they are accurately captured.
Next, focus on the fly's head, which features large eyes, antennae, and a proboscis. Carefully depict the compound eyes using a series of small ovals or circles arranged in a honeycomb pattern. Add thin, elongated ovals for the antennae and a short, tubular shape for the proboscis.
Go back over the wing outlines with sharp, thin lines, darkening areas like the veins and edges.
Draw a central dividing line down the length of each wing, adding smaller branches from it.
Lighten the pressure as you shade the wing itself using delicate hatching or stippling to portray the thin mem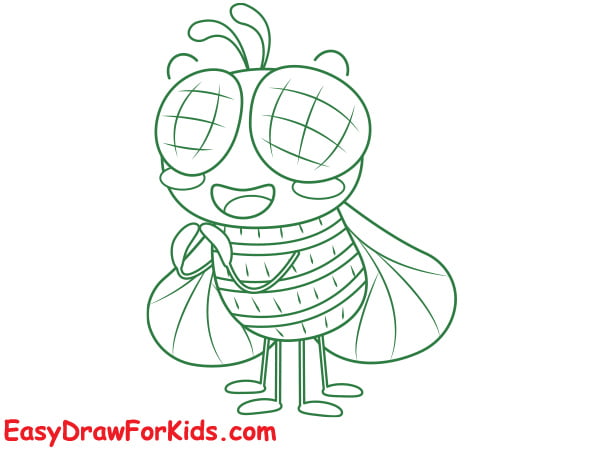 Step 8: Color the Drawing
Now that we've successfully this guide how to draw a fly, it's time to bring your fly art to life with color!
Flies are typically dark-colored, so you can use shades of black, gray, or dark brown for the body.
The wings are usually transparent, so you can leave them uncolored or lightly shade them with a pale gray.
Consider adding some subtle details, such as tiny hairs on the body or veins on the wings, to enhance the realism of your fly drawing.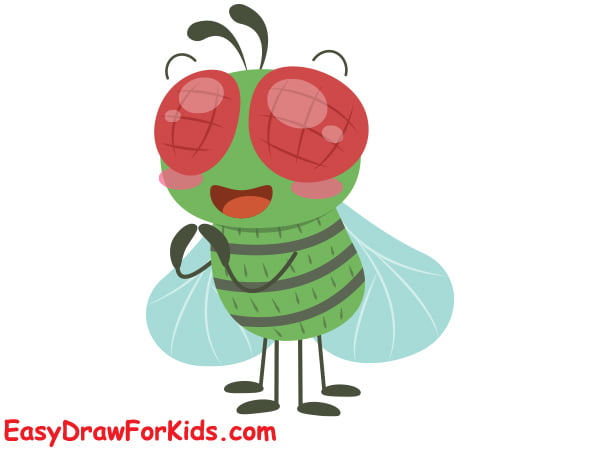 Advanced Techniques for Drawing Realistic Flies
Once you are comfortable with the fundamentals, consider incorporating these techniques to take your fly drawings to the next level:
Use References – Study photos of flies closely to understand subtle anatomy and patterns. Pay attention to variations between species.
Practice Gesture Drawing – Quick sketches focusing on overall pose and proportion helps train your hand and eye coordination.
Focus on Composition – Use interesting angles, framing devices and lighting to create compelling fly portraits.
Convey Emotion and Personality – Flies as characters can exhibit moods through body language – convey curiosity, anger, exhaustion etc.
Add Realistic Details – Including natural textures and flaws like hairs, veining and surface patterns adds authenticity.
The intricate structure and energetic essence of flies make them an engaging choice for beginning and experienced artists alike.
Follow the steps here to learn how to draw a fly realistically. What will you create next from the amazing world of insects?
Conclusion
Remember, this is a basic guide how to draw a fly.
While flies may not be traditionally considered beautiful creatures, they have their own unique charm and fascinating characteristics.
With some persistent practice using references, essential techniques, quality art materials and keen observation skills, anyone can master realistic fly art.
The intricacy of insects makes them endlessly compelling subjects to depict in pencil, paint and ink.
The next time a fly buzzes by, remember to slow down and appreciate the beauty in one of nature's most ubiquitous yet complex creatures.
You may also enjoy: