Are you looking for a fun and creative way to get into the Halloween spirit?
Why not try your hand at drawing a spooky Halloween ghost?
Drawing ghosts is a fun way to decorate for the holiday, and adding candy makes the ghosts extra festive.
In this article, we'll provide step-by-step instructions on how to draw a halloween ghost holding candies – perfect for homemade decorations or cards.
So grab your pencils and let your imagination take flight as we embark on a creative journey into the realm of Halloween spirits!
How To Draw A Halloween Ghost – A Step by Step Guide
Halloween is a time when the supernatural comes alive, and what better way to capture the essence of this enchanting holiday than by drawing a Halloween ghost?
Follow along as we guide you through each step on guide how to draw a halloween ghost, from the basic outline to the final touches, allowing you to create a ghostly masterpiece that will send shivers down your spine.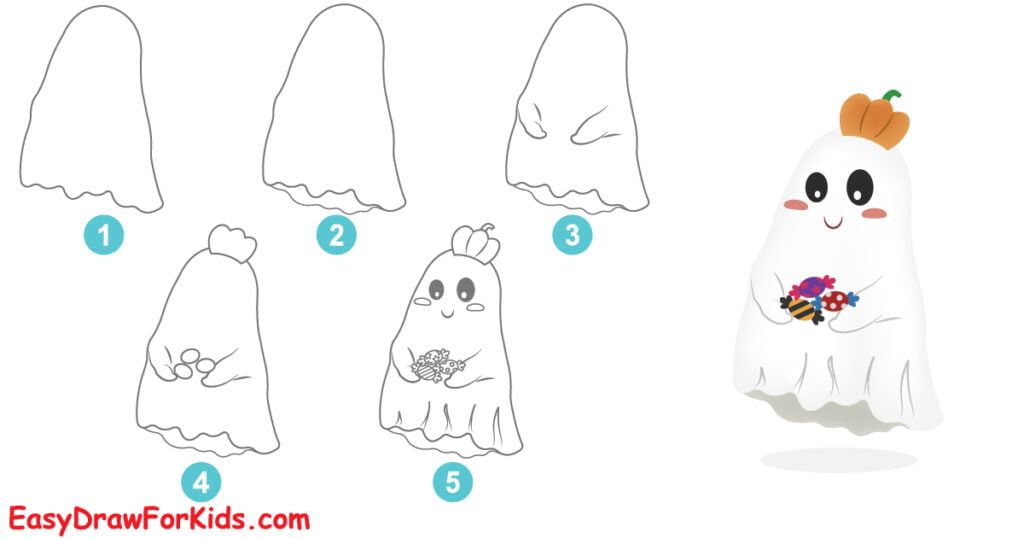 Step 1: Sketch the Ghost
Start by drawing the head of the ghost. Draw a large oval shape slightly tilted to one side.
Extend two curved lines outward from the sides of the ghost's head to create the body.
The lines should be long and flowing, resembling a draped sheet. Ghosts are known for their ethereal appearance, so embrace the freedom of movement in your lines.
To give the ghost a spooky feel, add some ragged edges to the bottom of the body.
Draw jagged lines across the bottom to create a tattered look.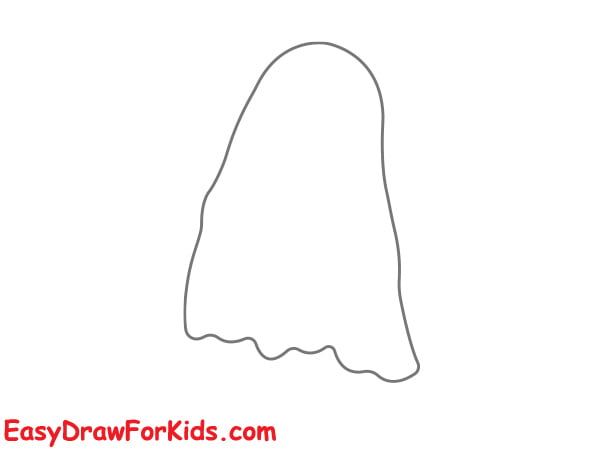 Step 2: Add the Details
To give your ghost a more ghostly appearance, add some wavy lines throughout the body to represent the flowing fabric.
These lines should be irregular and varying in length, creating a sense of movement and transparency.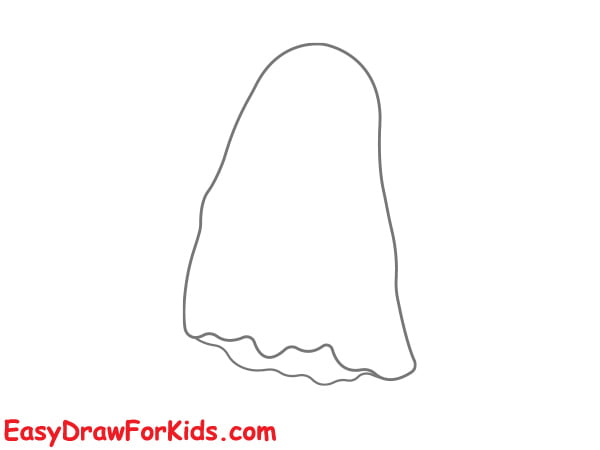 Step 3: Draw the Ghost's Arms
Now it's time to draw the ghost's arms. Start by drawing two curved lines extending from the sides of the body. Make them slightly longer than the body.
At the end of each arm, draw a small circle to represent the hands of the ghost. These will hold the candies.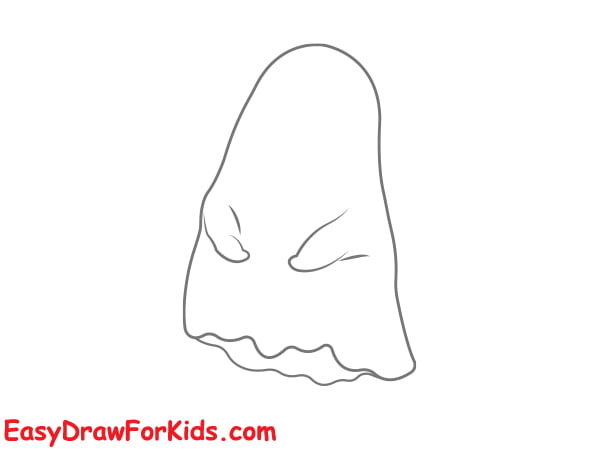 Step 4: Add the Candy
The fourth step of this guide on how to draw a halloween ghost will focus on the candies of halloween ghost.
To draw the candies, start by drawing small ovals or circles in the hands of the ghost. These can be different sizes and shapes to add variety.
At the top of the head, draw a small oval shape for the pumpkin.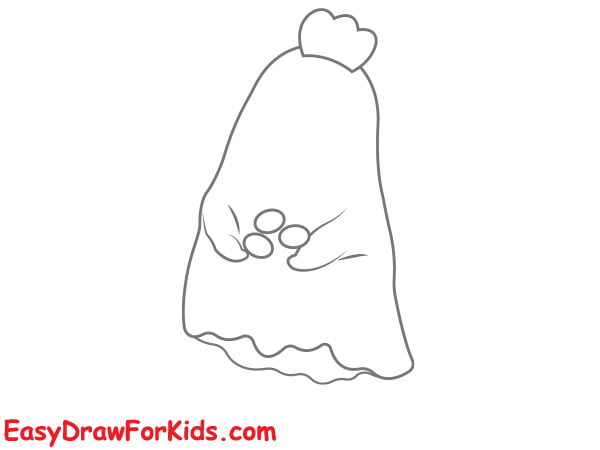 Step 5: Add the Facial Features
Add two small circles for the eyes of the ghost. Place them towards the top of the oval and make them slightly tilted as well.
Draw a small curved line for the mouth of the ghost. You can make it smiling or give it a mischievous expression.
Add some details to the candies by drawing small lines or stripes on them. This will make them look more realistic.
At the top of the pumpkin, draw a curve line for the stem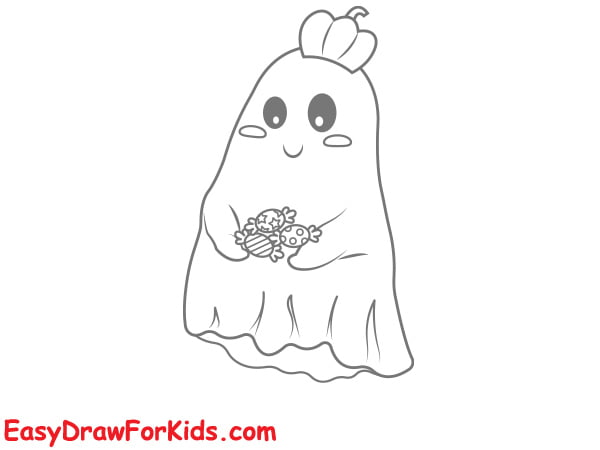 Step 6: Coloring
If you want to add some color to your drawing, use colored pencils or markers to shade in the candies.
You can also draw some additional Halloween-themed elements around the ghost, such as bats, pumpkins, or spiders.
Congratulations! You have now successfully this guide how to draw a halloween ghost with candies.
Don't forget to display your masterpiece and share it with others.
Tips for Drawing Halloween Ghosts with Candy
Here are some tips to help you get creative with your candy ghost drawings:
Try different shapes and sizes – Draw a tall ghost, a round ghost, a silly stretched out ghost.
Give your ghost a witch hat, vampire teeth, eyeglasses, a wizard robe, etc. Accessorize with things other than candy too.
Incorporate holiday symbols – Draw bats, spiders, jack-o-lanterns" black cats, or other Halloween motifs around the ghost.
Draw your ghost floating in the air or peeking out behind tombstones.
Draw a whole Halloween landscape featuring your candy ghost floating under a full moon or running along with other spooky characters.
Give your ghost feeling with bold eyes, big smiles or open mouths catching candy. Experiment with different emotions and poses.
The great thing about drawing ghosts is you can be endlessly creative. Use your imagination, try out artistic styles and have fun showing off your artistic spirit this Halloween!
Conclusion
Drawing cute, candy-loving ghosts is an enjoyable Halloween art activity for all ages.
With just a few simple supplies and following basic steps on guide how to draw a halloween ghost, you can create unique, colorful ghosts to decorate for the fall season.
Let your inner artist run wild as you customize the ghosts with fun details, accessories, colors, and loads of tasty-looking candy.
Drawing ghosts with candy allows you to work on your artistic skills while getting into the Halloween spirit.
Show off your spooky, one-of-a-kind ghost drawings to family and friends and inspire them to join in on the artistic fun.
Happy haunting!