The kangaroo, with its unique appearance and remarkable hopping ability, is an iconic Australian animal that captures the imagination of people worldwide.
If you've ever wondered how to draw a kangaroo, you've come to the right place.
In this step by step guide, we will explore various techniques and tips to help you master the art of drawing a kangaroo from scratch.
So grab your pencil and paper, and let's dive into the captivating world of kangaroo sketching!
How to Draw a Kangaroo: A Step by Step Guide
When observing a kangaroo, pay attention to its strong hind legs, muscular tail, and distinctive head shape.
Take note of the long, pointed ears and the box-like chest region.
These unique characteristics will serve as our foundation for a successful kangaroo drawing.
Now, let's move on to the practical steps involved in bringing a kangaroo to life on paper.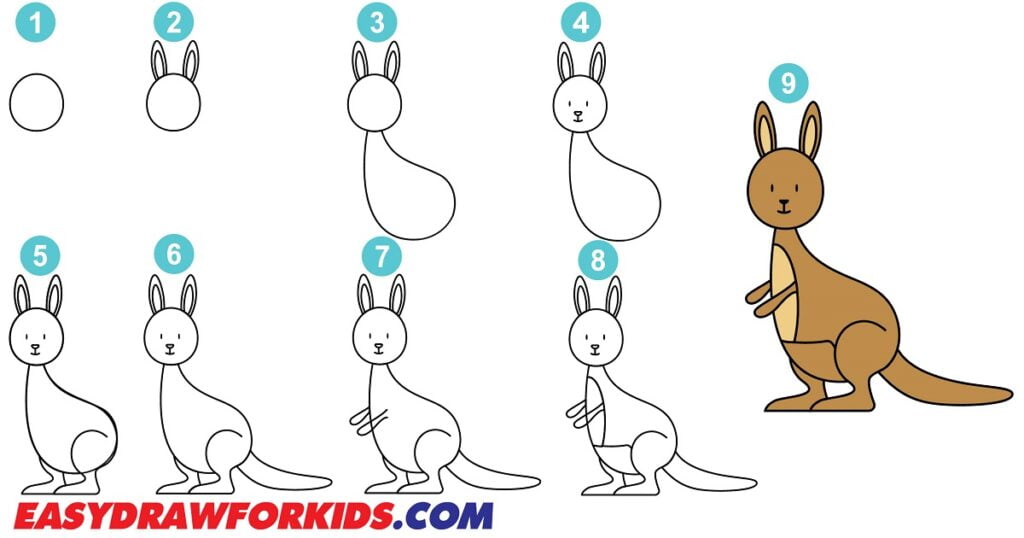 This guide on how to draw a kangaroo in 9 steps to help you drawing a cute kangaroo with ease!
Step 1: Sketching the Basic Shapes
To begin, lightly sketch the basic shapes that form the foundation of your kangaroo drawing.
Start by outlining a smaller circle for the head.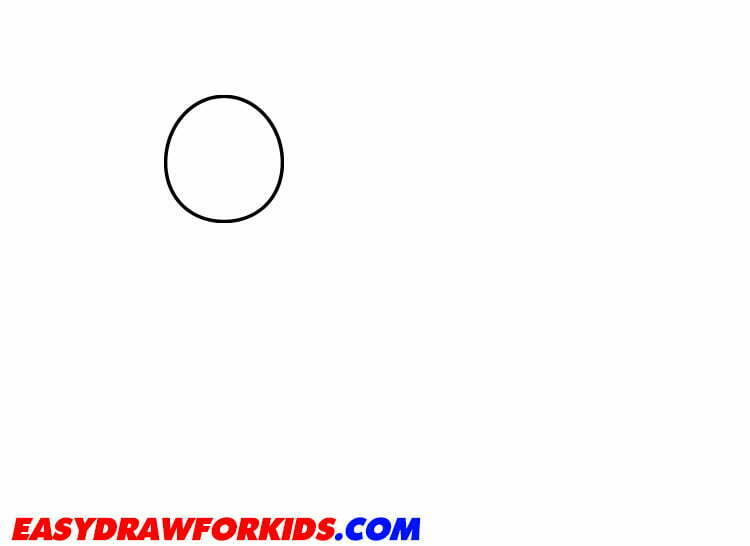 Step 2: Depict the Kangaroo's Ears
The second step of this guide on how to draw a kangaroo will focus on the ears of kangaroo's
Draw two symmetrical ears at the top of the kangaroo's head after that add an arc at the bottom as shown the picture.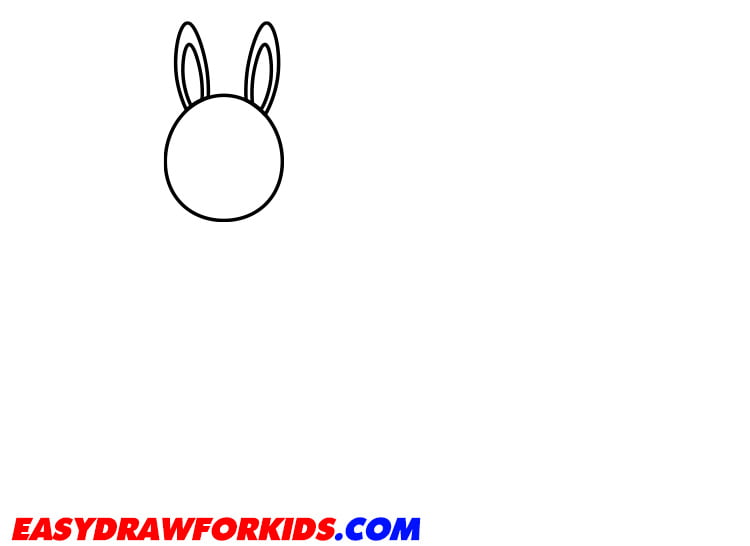 Step 3: Depict the kangaroo's Body
Draw an uneven oval shape right underneath the head.
The figure should be narrow at the top and wider and curved at the bottom.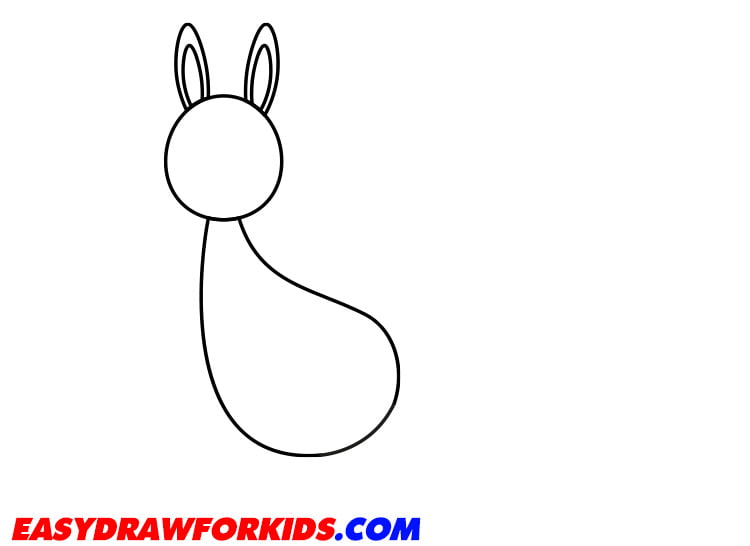 Step 4: Depict the Facial Features
The face is often the most expressive part of an animal drawing.
To bring your kangaroo to life, carefully craft its facial features.
Begin by sketching two almond-shaped eyes, giving them a lively and curious expression.
Add a small, triangular nose and smiling mouth
For a more natural look, lightly shade around the eyes, creating depth and dimension.
Pay attention to the placement of the facial features, as they contribute significantly to capturing the kangaroo's character.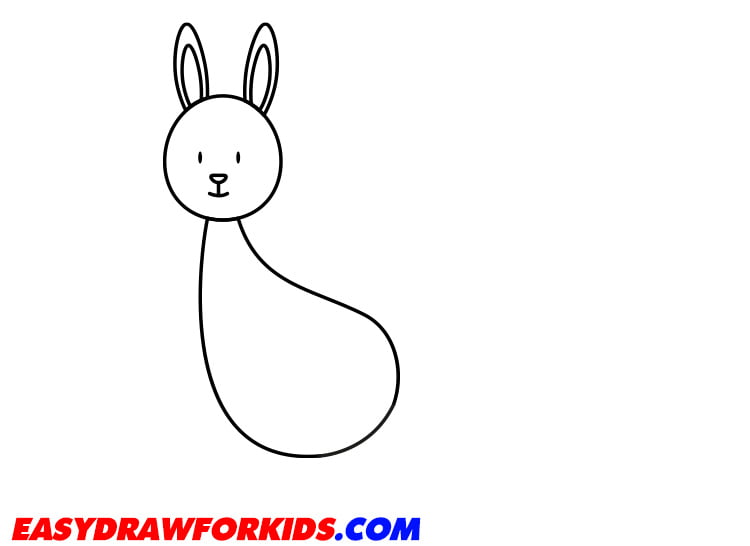 Step 5: Depict the Hind Legs
One of the defining characteristics of a kangaroo is its powerful hind legs.
Take your time to sketch these limbs with care and precision.
Observe how the legs bend at the knee joint and how the feet are structured.
Emphasize the muscular definition of the legs, using light shading to create depth.
Don't forget to include the kangaroo's large, distinctive feet, complete with elongated toes and sharp claws.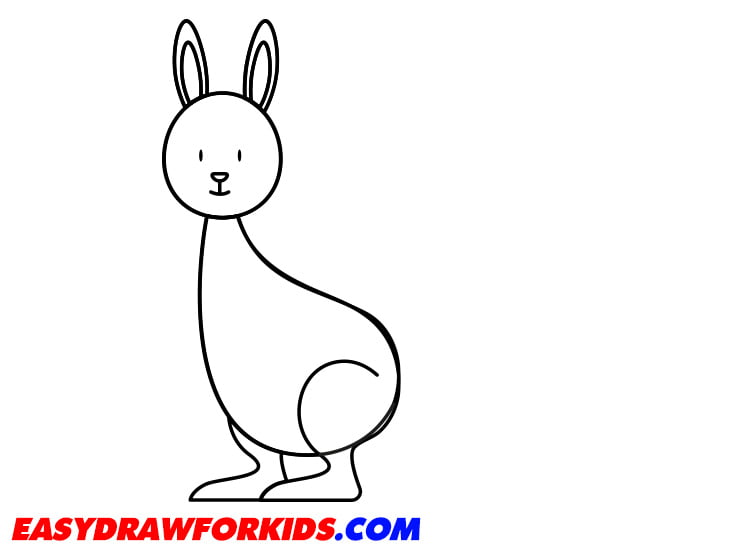 Step 6: Depict the Kangaroo's Pointed Tail
Use eraser (eraser) to erase the excess lines
A kangaroo's tail acts as a counterbalance during hopping, so it's essential to accurately portray its length and thickness in your drawing.
Use long, flowing lines to depict the tail, gradually tapering it towards the end.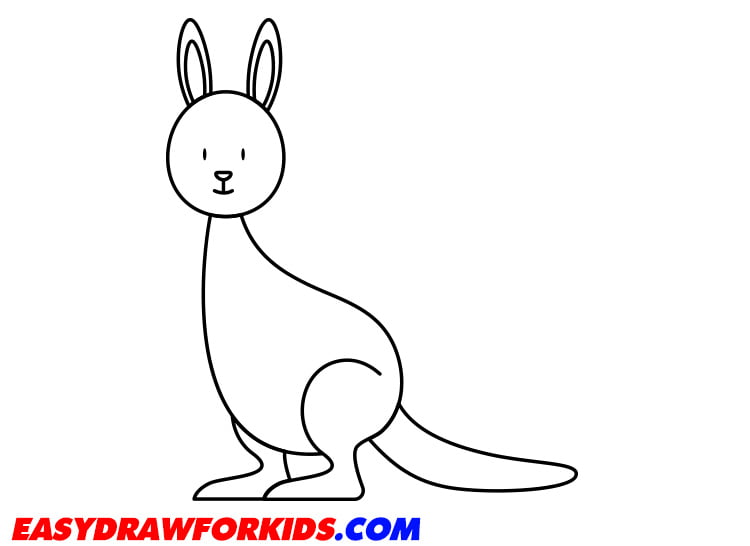 Step 7: Depict the Kangaroo's Left and Right Arm
Draw two curve lines as shown the picture for the Kangaroo's left and right arm
Because of the kangaroo's tilted position, its left arm isn't fully visible, unlike its right arm.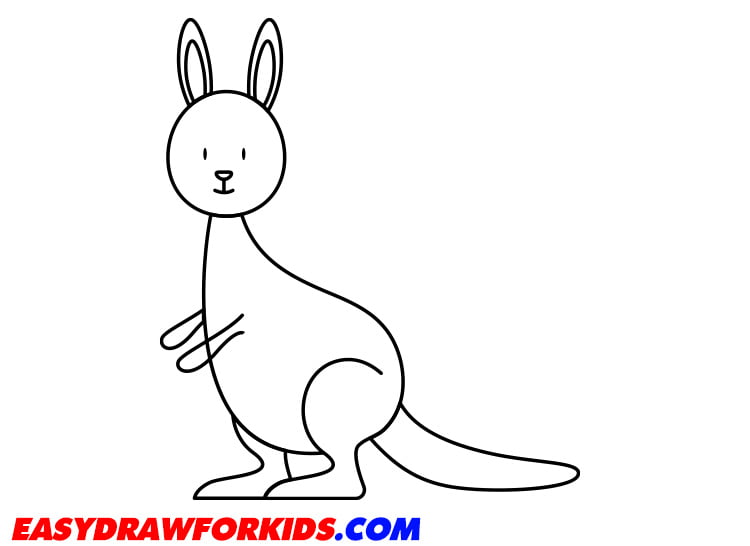 Step 8: Add the Details
In this step of this guide on how to draw a kangaroo, we'll be adding details and patterns all over the body of the kangaroo.
This helps make your drawing look more elaborate.
Draw a vertical line down the length of its body and a horizontal line to outline its pouch.
Once you're satisfied with the basic shapes, it's time to refine the outline of your kangaroo.
Gradually darken the lines, paying close attention to the curves and contours that define each body part.
Focus on adding details like the neck muscles, the curve of the back, and the tapering shape of the tail.
Remember to keep your strokes light and fluid, ensuring a smooth transition from one body element to another.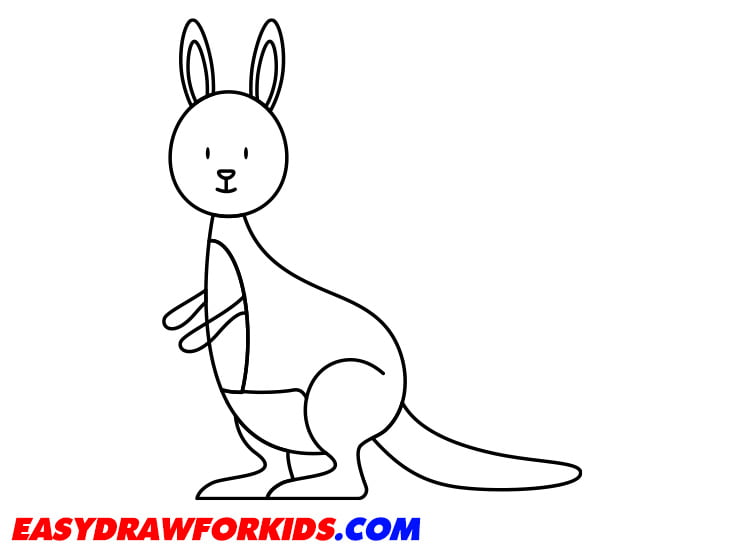 Step 9: Color the Drawing
Now that we've successfully this guide how to draw a kangaroo, it's time for the most exciting part.
If desired, you can ink over your pencil drawing with a marker or pen. Be sure to erase any remaining pencil first.
Use short, flicking strokes to create the look of fur. Make the lines denser in some areas, like the head, to show darker fur patterns.
You can also color your kangaroo drawing. Use light brown or grey shades for the fur. Add some white highlights along the face, paws, and belly. Darken the tips of the ears, nose, and claws for definition.
Use green, blue, yellow or any colors you like for the background scenery. You could draw simple grass, dirt, and bushes for your kangaroo to hop around in.
And that's how you draw this iconic marsupial from Australia. With a few simple pencil strokes, you can create a cute kangaroo artwork.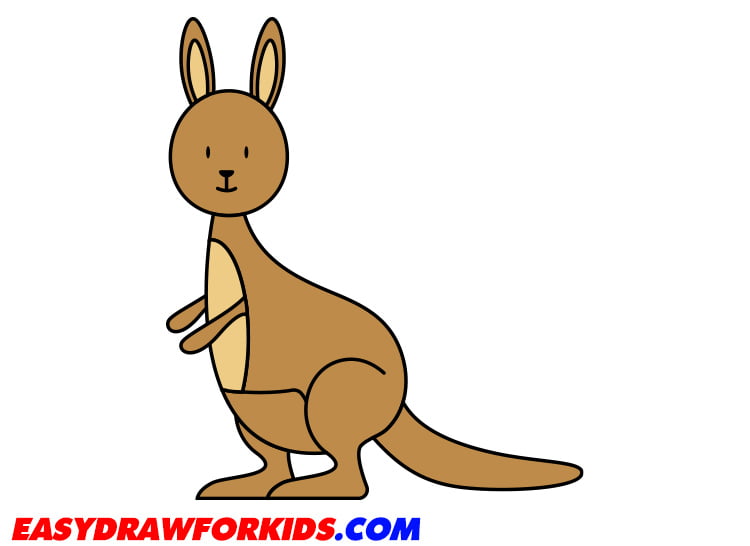 Your drawing is now complete!
Congratulations on learning how to draw a kangaroo.
Tips for Drawing a Kangaroo
Here are some tips to help you succeed when sketching your kangaroo drawing:
Lightly sketch the shapes first so you can erase and adjust the proportions as needed.
Look at photo references of real kangaroos to understand their anatomy before you start drawing.
Be patient if it takes a few tries to get the shapes and angles looking right. Practice makes perfect with drawing.
Have fun customizing your kangaroo's pose or adding personality in the facial expressions.
I hope you enjoy bringing this lovable Aussie animal to life on paper. How to Draw a Kangaroo step-by-step provides guidance, but allow your creativity to shine through. Artistic freedom will make your kangaroo drawing unique.
Conclusion
Learning how to draw a kangaroo is an exciting artistic endeavor that allows us to appreciate the beauty and intricacy of these magnificent creatures.
By understanding their anatomy and following the step-by-step guide provided, you can create stunning kangaroo drawings that showcase your skills and creativity.
So, go ahead and embark on this artistic journey to bring the charm of kangaroos onto your paper!
Happy sketching!
You may also enjoy: