Are you interested in learning how to draw a lamb?
Drawing animals can be a fun and creative way to express yourself, and a lamb is a cute and adorable subject to start with.
Whether you're a beginner or an experienced artist, there are various resources available to help you master the art of drawing a lamb.
The tutorial focuses on breaking down the drawing into simple shapes, allowing you to build the lamb's form gradually.
By following this tutorial, you will not only learn how to draw a realistic lamb but also gain valuable insights into various drawing techniques.
So, let's dive in and discover how to draw a lamb step by step!
How To Draw A Lamb – A Step by Step Guide
To begin your journey of drawing a lamb, gather the following materials:
Paper: Choose a smooth surfaced paper that is suitable for drawing.
Pencils: Get yourself a range of drawing pencils with varying lead hardness. This will allow you to achieve different line thicknesses and shading effects.
Eraser: Keep a good quality eraser handy to correct any mistakes and make adjustments as needed.
With these basic materials in hand, you're ready to embark on your lamb drawing adventure!
Here are two different styles you can try when you learn how to draw a lamb step by step.
1. Cartoon Lamb Drawing
In this guide how to draw a lamb in 7 steps to help you drawing a cartoon lamb with ease!
Step 1: Outlining the Head
Start by creating a circular shape towards the upper part of your paper.
This will serve as the foundation for the lamb's head.
Don't worry about making it perfect; rough outlines are all you need at this stage.
Remember, art is about embracing imperfections and expressing your unique style!
Next, draw two small circles inside the head for the lamb's eyes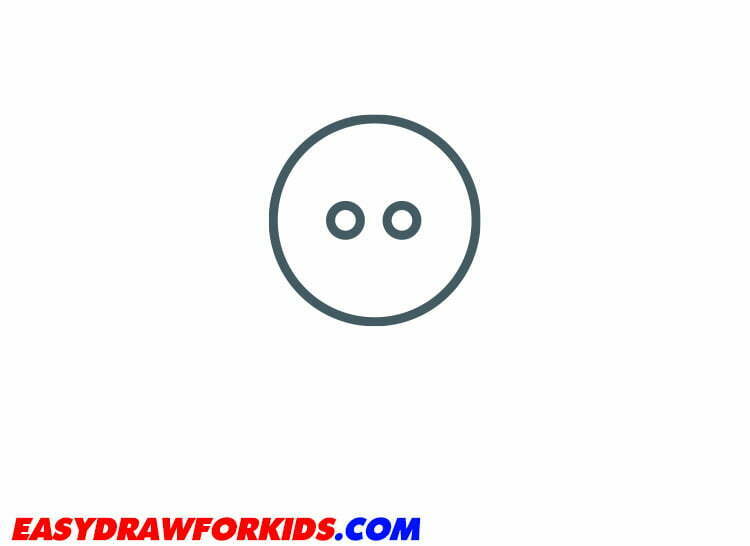 Step 2: Depict the Nose
Draw two smaller circles below the eyes for the lamb's nose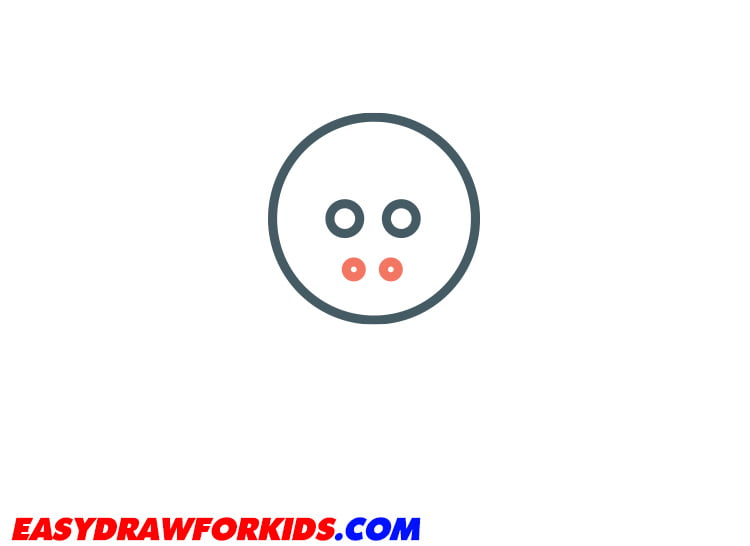 Step 3: Depict the Fur on the Head
Use wavy lines and depict the lush fur on top of the lamb.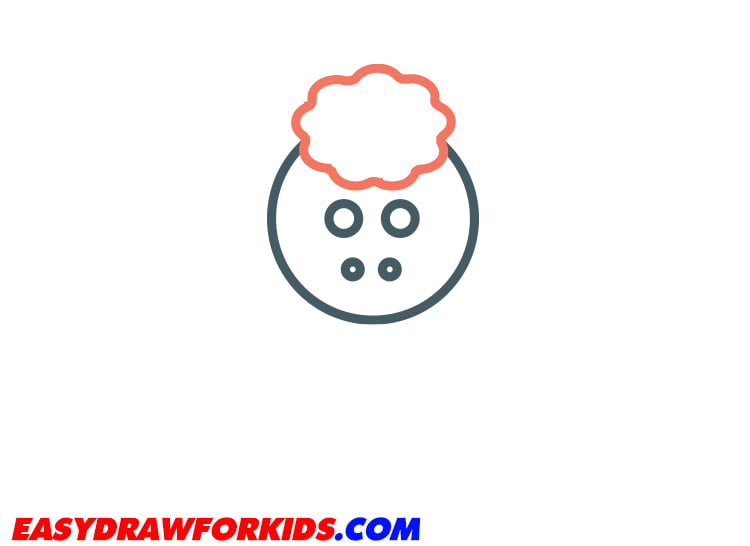 Step 4: Detailing the Ears
Lambs are known for their adorable ears, so let's not forget them!
Add two elongated shapes on either side of the head outline.
Make them slightly pointed at the ends to resemble lamb ears.
Feel free to customize the size and shape to add your personal touch.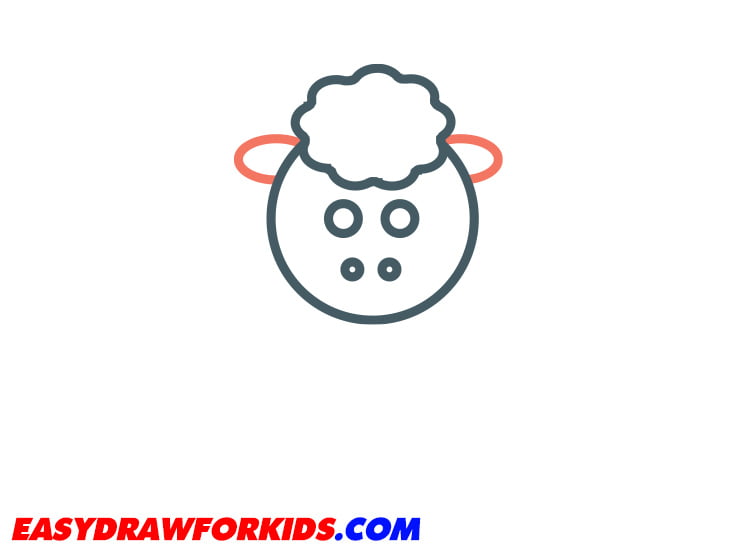 Step 5: Furry Texture
To create a fluffy texture for your lamb, carefully draw short, curved lines throughout its body.
These lines will represent the woolly fur.
Pay attention to the direction of the lines, allowing them to flow with the contours of the body.
This technique will add depth and realism to your drawing.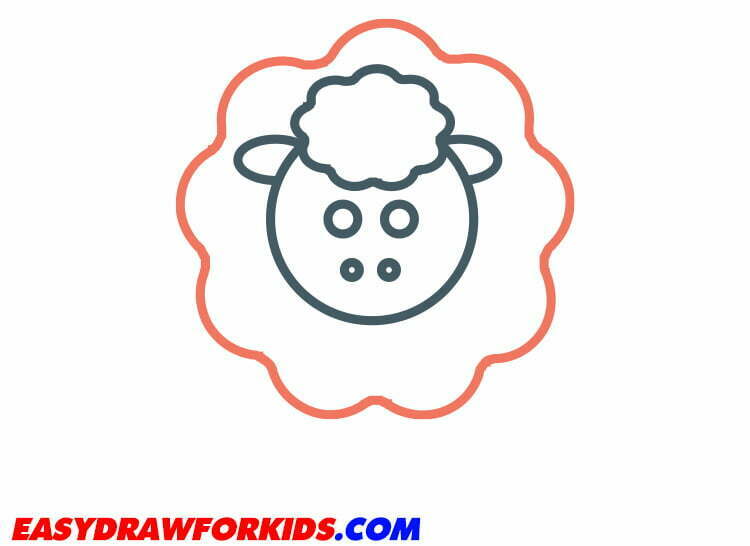 Step 6: Depict the Legs
Let's move down and draw the legs. On each corner of the body oval, draw a small circle for the hoof.
Then draw two lines extending up from each hoof to form each leg.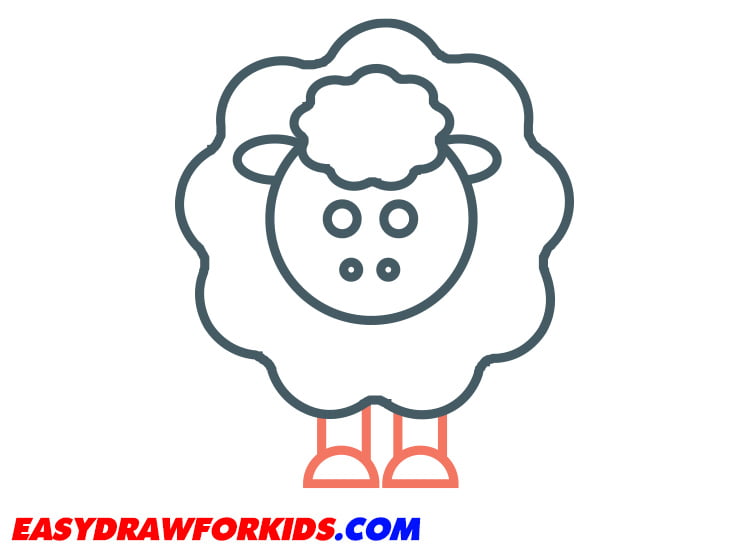 Step 7: Color the Drawing
Now that we've successfully this guide how to draw a lamb, it's time to bring your cartoon art to life with color!
For coloring, you will need light yellow, gray, orange and black.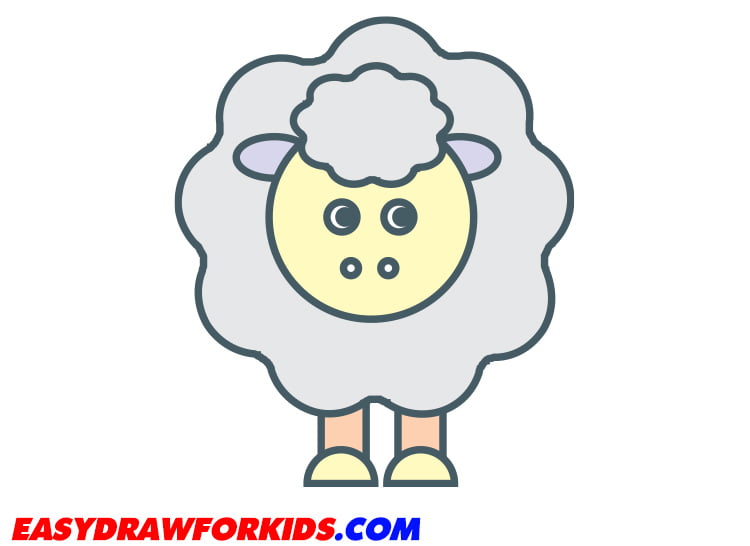 2. Lamb Drawing Easy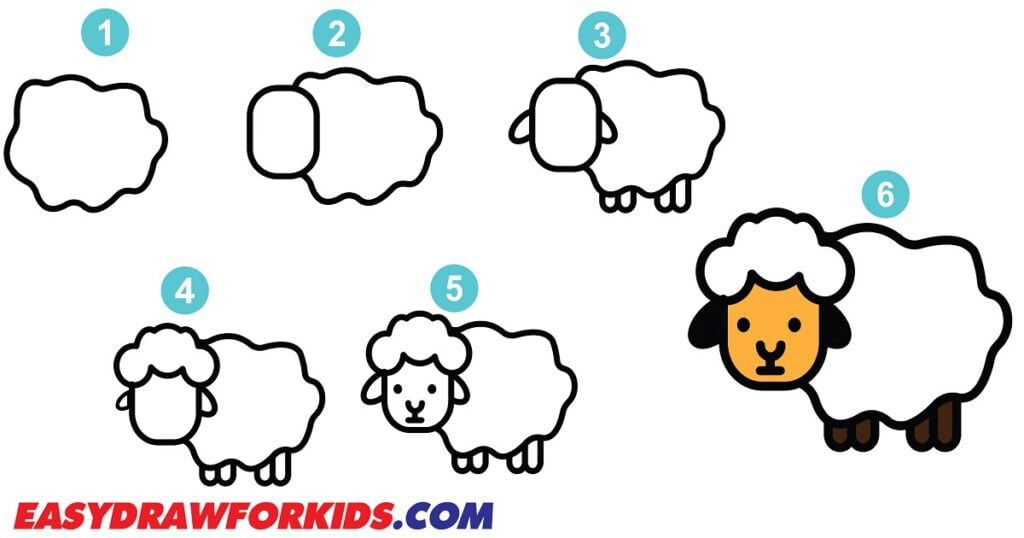 In this article on how to draw a lamb in 6 steps to help you drawing an easy lamb
Step 1: Sketching the Body
Draw a lots of rounded lines of different sizes for the furry texture of the lamb. This will be the lamb's body.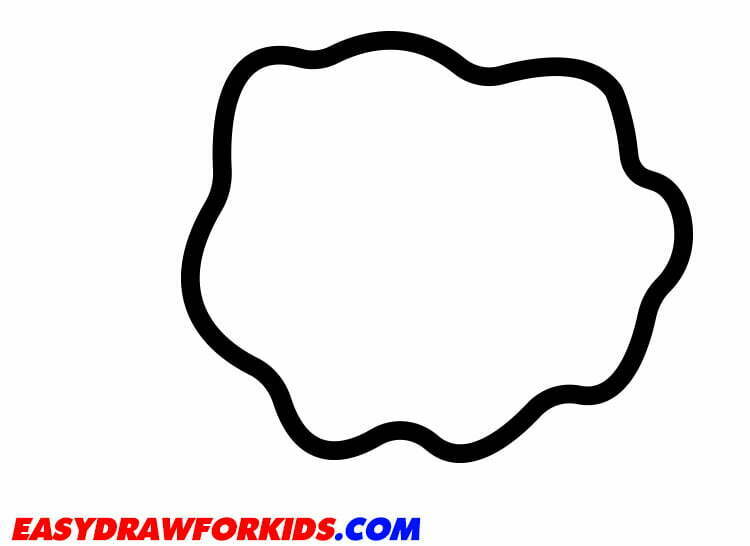 Step 2: Sketching the Head
Draw a cylinder for the lamb's head at the front of the body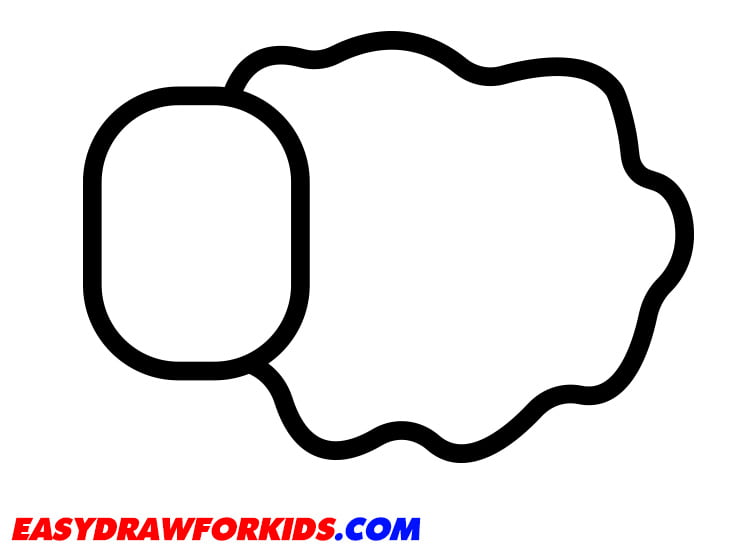 Step 3: Sketch the Eyes and Legs
Draw a pair of rounded droopy ears on both sides of the sheep's head.
Draw four short lines extending downwards from the bottom of the lamb's body.
These lines will represent the legs. Make sure they are evenly spaced and proportionate to the body.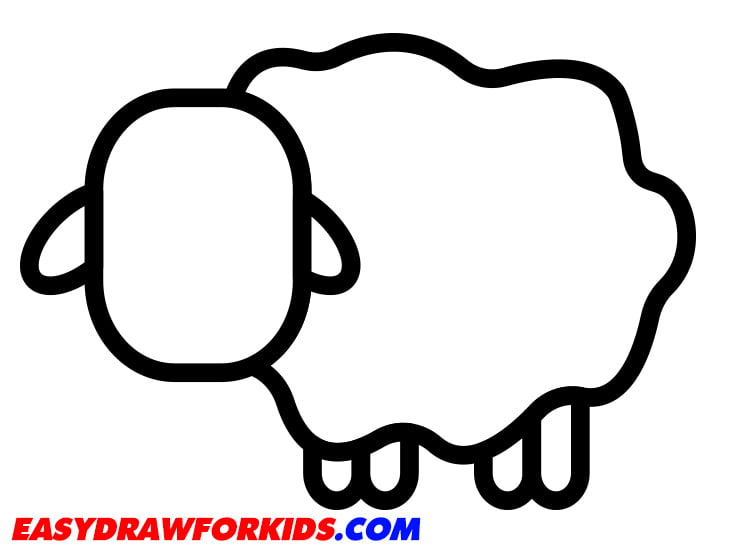 Step 4: Adding the Wool on the Lamb's Head
Sheep are usually curly, so draw the wool with lots of rounded lines.
Step 5: Shaping the Face
The fifth step of this guide on how to draw a lamb will focus on the face of your lamb.
Now it's time to bring your lamb to life by adding facial features.
Draw two large, rounded eyes inside the head outline.
Place them towards the upper section of the circle, giving your lamb an innocent and endearing expression.
Next, add a small curved line below the eyes to form the nose.
Finally, draw a smiling mouth using a gentle curve.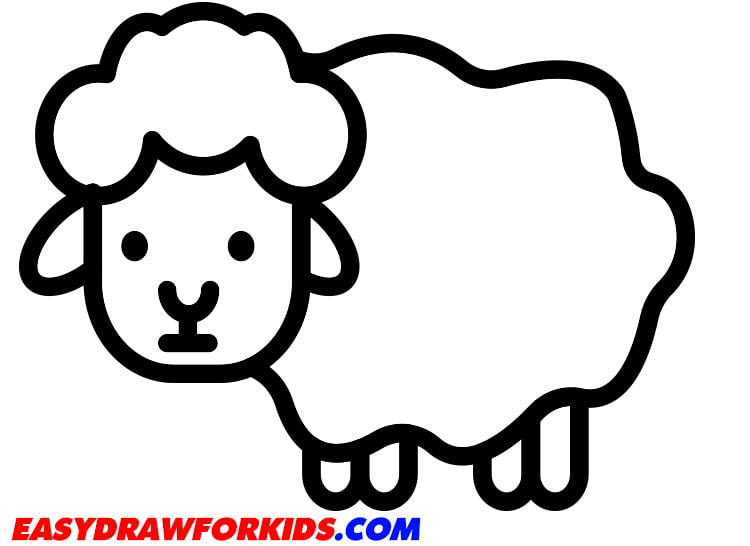 Step 6: Colour the Picture
Use shades of brown, black and yellow to colour the finished drawing.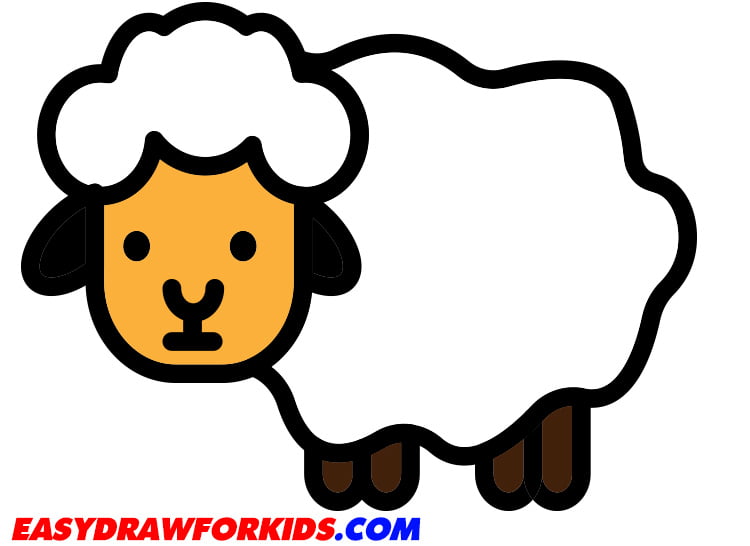 Congratulations! You've successfully learned how to draw a lamb. Now take a step back and admire your creation.
Tips for Drawing Lambs
Here are some helpful tips and suggestions for drawing lambs:
Look at photos of real lambs to help you draw the shapes and proportions accurately. Pay attention to the relative size of the head, body, legs and other features. Photos will also show you how the wool looks on real lambs.
When drawing the eyes, nose, mouth and other facial features, keep them simple. Just basic shapes and lines will capture the cute essence of a lamb. Avoid drawing lots of small details.
Baby lambs tend to be nice and plump, with fluffy wool. Emphasize the rounded, soft shapes with your pencil shading or if coloring, use wooly texture.
Drawing Lambs in Different Poses
Once you're comfortable drawing a lamb in the standard standing pose, try experimenting with different poses:
Lamb Lying Down – Position the legs horizontally. Draw one foreleg tucked under and the other extended forward.
Lamb Jumping – Draw with the legs splayed out. Tilt the head up and the tail out straight to show motion.
Lamb Face Portrait – Focus in close on just the head. Pay extra attention to the facial features.
Practicing different views and positions will improve your understanding of lamb anatomy and proportions. This helps develop your skills as an artist!
Conclusion
By following the step by step guide how to draw a lamb, you will develop the skills and techniques required to draw a realistic and adorable lamb.
With the right reference photos, taking time on the textures, and developing a good understanding of anatomy, anyone can master drawing this beloved farm animal.
Lambs make endearing subjects to add to your artistic portfolio.
The techniques covered here can be applied to drawing other wooly subjects like sheep, alpacas, angora rabbits, and more.
Getting creative with your spiral fleece textures will bring any furry creatures to life in your drawings.
You may also enjoy: