Are you craving for a tasty taco but don't have the time to go out and buy one?
Why not try drawing one instead!
Not only is it a fun activity, but it also allows you to unleash your creativity and create the perfect taco according to your liking.
In this tutorial, we will guide you on how to draw a taco step by step.
So grab your pencils and let's get started!
How To Draw A Taco Step By Step – Easy Guide for Beginners
Tacos are a popular Mexican food that have become loved all around the world. Their iconic crescent shape makes them fun to recreate in art.
Drawing a taco is easy and fun, even for beginners. With just a few simple steps, you can learn how to draw a cute cartoon taco that looks good enough to eat!
In this easy, step-by-step drawing guide, we will show you how to draw a taco starting with the taco shell, adding the ingredients like meat, cheese, lettuce, and more.
We will include tips on adding fun details like eyes and a mouth to give your taco personality.
Finally, we will cover coloring and shading techniques to make your taco look realistic and yummy.
Follow along with this guide, taking it step by step, and you will be able to draw a super cute taco in no time!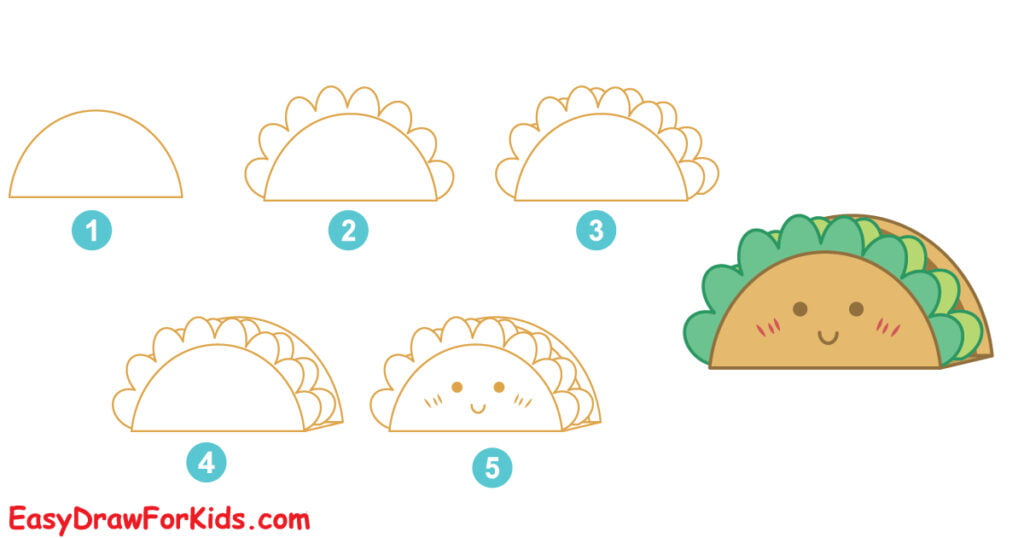 Step 1: Drawing the Shell
Let's start our taco drawing with the most essential part – the taco shell.
This is the base of your taco and will determine the overall shape and size of your drawing.
Here is how to draw a taco shell:
Draw a curved line that slightly resembles an upside-down letter U. This will be the outline of the taco shell.
You can make the curve more pronounced or flatter depending on the shape you want for your taco.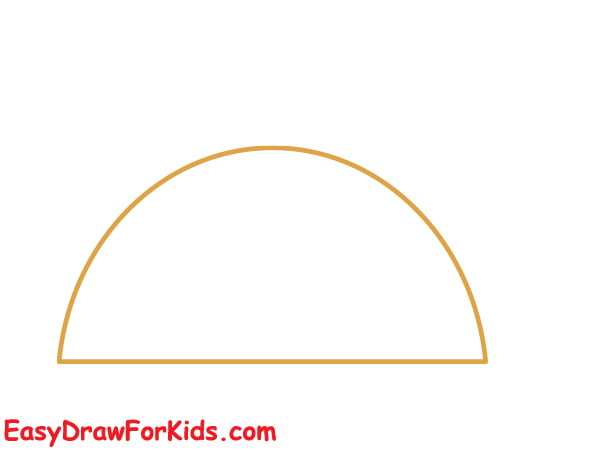 Step 2: Adding the Filling
Now that you have the shell, it's time to add the filling. Start by drawing a wavy line inside the shell. This will be the ground beef or meat filling of your taco. You can make the line as thick or thin as you want, depending on how much filling you want in your taco.
Next, draw another wavy line above the first one. This will be the cheese filling. You can also add other fillings such as beans, lettuce, or tomatoes by drawing more wavy lines inside the shell.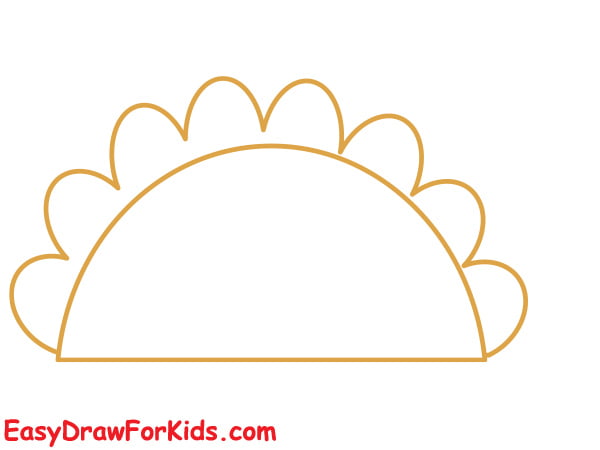 Step 3: Draw the Toppings
What's a taco without its toppings? This step is where you can get creative and add your favorite toppings to your drawing. Start by drawing a small circle on top of the filling. This will be the sour cream or guacamole on your taco.
Next, draw a few small triangles around the circle. These will be the shredded cheese on top of your taco. You can also add other toppings such as diced tomatoes, onions, or cilantro by drawing small shapes around the circle.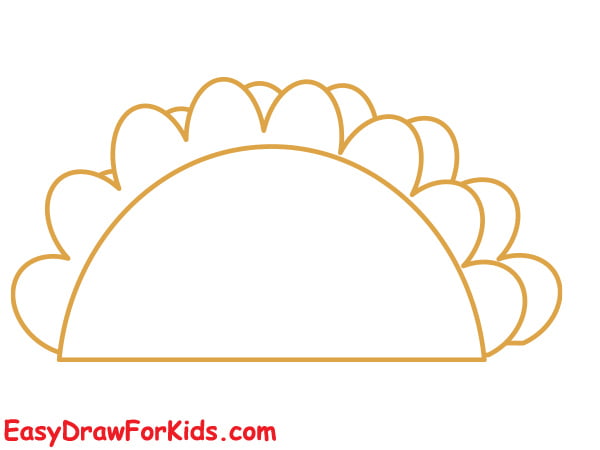 Step 4: Draw the Back of the Shell
In this step in our guide on how to draw a taco will focus on the back of the shell.
Draw another curved line parallel to the first one, but this time, make it slightly bigger.
This will be the bottom part of your taco shell. Connect the two lines at the ends to complete the shape of the shell.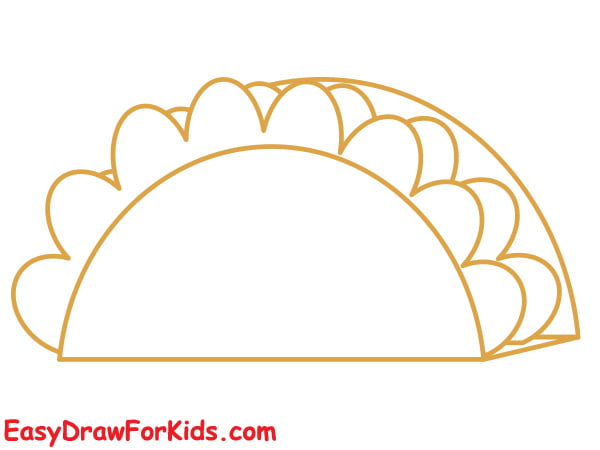 Step 5: Drawing the Eyes and Mouth
Now we can make the taco look lively and cute by adding simple facial features:
Draw two large oval shapes toward the top of the taco shell to make the eyes. Position them with one oval on either side of the shell's top point.
Draw a smiling mouth by making a wide, upside down arc shape below the meat filling in the taco.
Draw a smaller upper arc inside the smile line to convey the thickness of the taco's lips.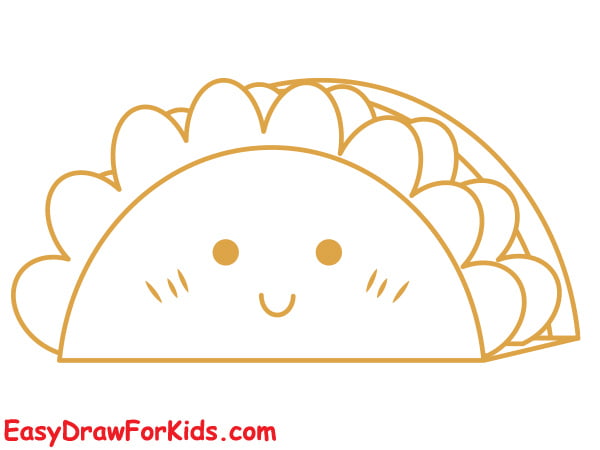 Step 6: Coloring the Taco
Now that we've successfully this guide how to draw a taco, it's time to bring your taco art to life with color!
Use warm golden yellows and browns to color the taco shell. Layer different shades for dimension.
Make the meat mixture a richer reddish-brown and the shredded cheese more of a pale yellow.
For lettuce, use shades of light green. Give the tomatoes a juicy red.
Use darker shades of color toward shadowed edges of the shell and ingredients to add depth. Leave some areas light.
Consider using darker browns or black to outline the shell and ingredients. This helps define shapes.
Add fun embellishments like salsa drizzles in red, cilantro flecks in green, lime wedge highlights in lime green.
For a more vibrant, playful taco color the shell purple, blue or other colors. Get creative!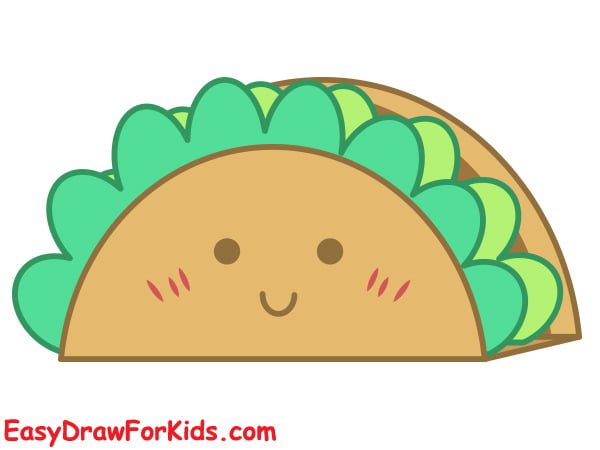 Tips and Tricks for Drawing a Taco
Here are some helpful tips and tricks when learning how to draw a taco:
Lightly sketch lines first so you can easily modify shapes before committing to darker outlines.
Look at photos of real tacos for visual inspiration to make it look more realistic.
Play around with the ingredients' placement until you find a fun, balanced composition.
For a different look, draw your taco in an interesting scene or pose. Get creative!
Add your own special details or taco toppings to personalize your taco drawing.
Conclusion
We hope this easy step by step guide was helpful for learning how to draw a taco.
With the basics of drawing the taco shape, ingredients, facial features, coloring and shading covered, you can now make fun taco art perfect for cards, stickers, tattoos, T-shirt designs, posters and more.
Tacos are such a happy, yummy food that they make for an enjoyable, upbeat subject to draw.
So get creative with your own taco drawings!
Just follow the steps one at a time, take your time, and enjoy bringing this delicious meal to life with your art skills.
You may also enjoy: