If you've ever wondered how to draw a train, you're in the right place.
In this article, we'll break down the process step by step, so you can create your very own locomotive masterpiece.
We'll cover everything from basic shapes and lines to adding intricate details that will bring your drawing to life.
Trains come in various shapes and sizes, allowing for creative expression and exploration.
So grab your pencil, paper, and let's get started!
How to Draw a Train: A Step by Step Guide
Before you start this guide on how to draw a train, it's important to understand the basic structure of a train.
Typically, a train is composed of a locomotive (engine) followed by several train cars.
The locomotive is the driving force, while the cars carry cargo or passengers. Keep this in mind as you set out to draw your train.
One of the best ways to ensure accuracy in your drawing is by gathering reference images.
This can be as simple as doing a quick Google search or snapping some photos at a local train station.
Having a variety of images to refer to will help you better understand the various components and details of a train.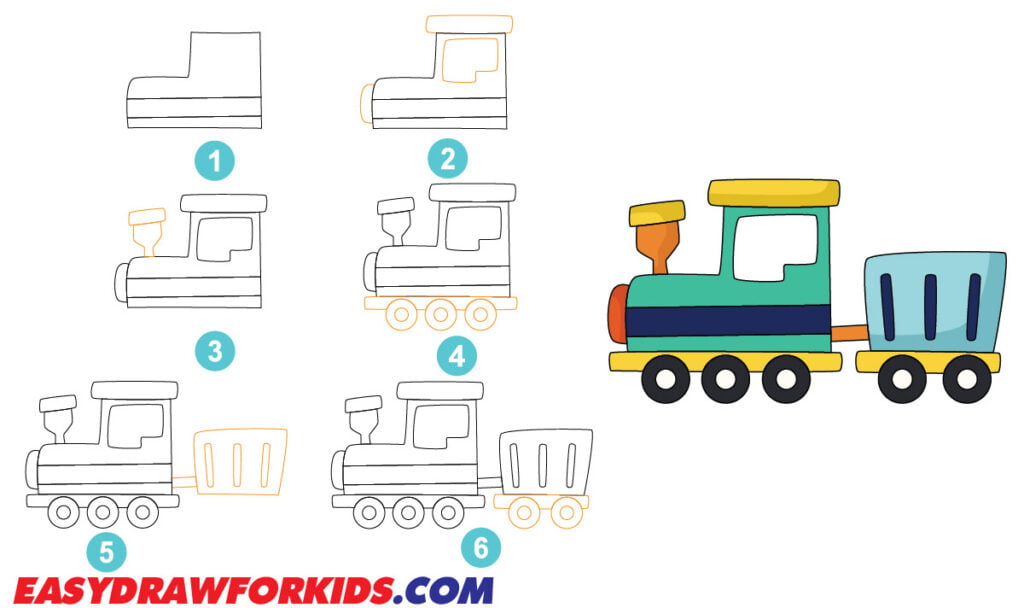 Drawing a train can be an exciting project. Here's a step by step guide on how to draw a train
Step 1: Draw the Basic Shape
Now that you have a basic understanding of a train's structure and have gathered your reference images, let's start drawing!
We'll begin with the locomotive, which is often the most detailed and complicated part of the train.
Start by drawing a long rectangle that will serve as the foundation for your locomotive.
You can make it as long or as short as you like, depending on the style of train you want to draw.
Toward the back of the base, draw another rectangle at the top to represent the engineer's cabin.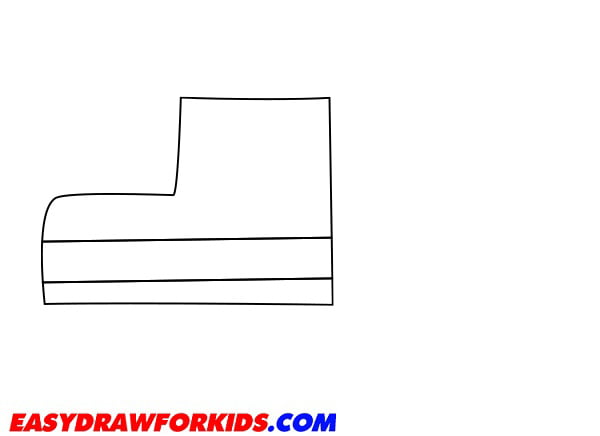 Step 2: Sketch the Front, Window
Add a small rectangle or circle at the top of the engine to indicate the train's headlight.
Add window and door by using a rounded rectangle at the engineer's cabin.
Draw a rectangle for the roof at the top of the engineer's cabin.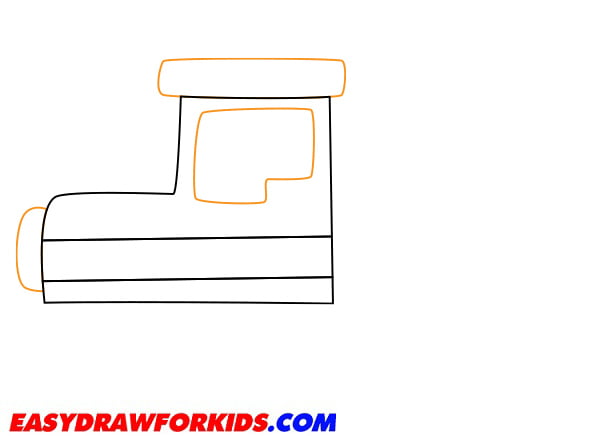 Step 3: Draw a Smokestack
In this first step in our guide on how to draw a train will forcus on smokestack
Add smokestack on top of the engine compartment.
Draw a tall, thin rectangle or a curved shape to represent the smokestack.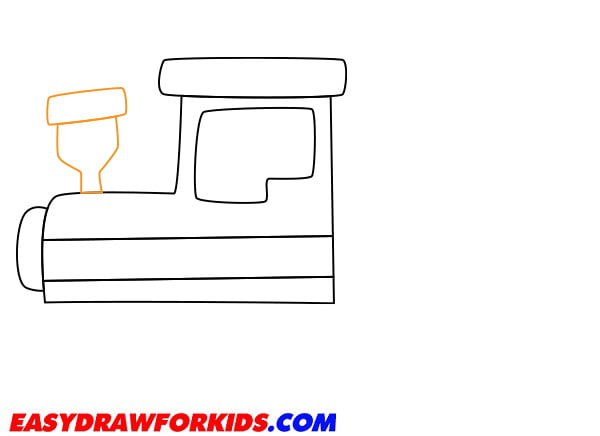 Step 4: Add the Wheels
Start by drawing a long rectangle for train foundation.
Depending on the type of train you're drawing, the number and arrangement of wheels may vary.
Generally, there are two large wheels on either side, with several smaller wheels between them. Make sure the wheels align with each other.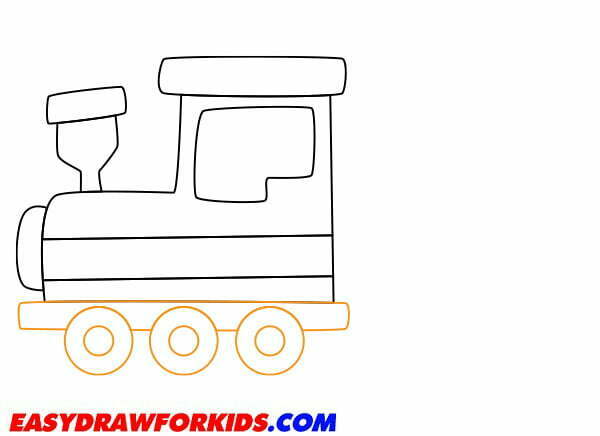 Step 5: Drawing Train Car
Next, let's move on to drawing the train car. These can vary greatly depending on the type of train, but the process is relatively simple.
Sketch the body: Depending on the type of train car, the body shape may differ. Common styles include boxcars, flatcars, or passenger cars with windows.
Add details: Customize each car with additional details such as doors, ladders, and logos.
Connect the car: Draw a line to connect car to locomotive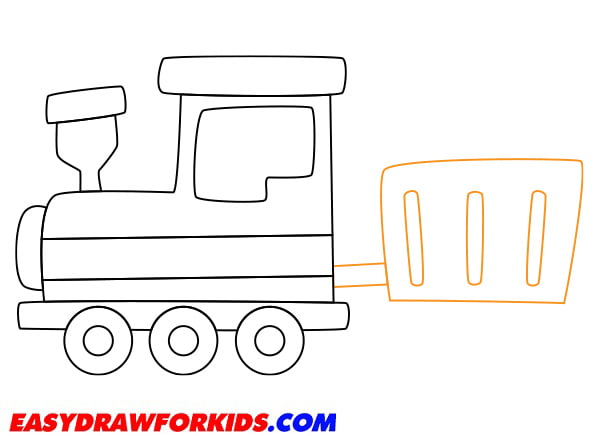 Step 6: Draw the Wheels
The third step of this guide on how to draw a train will focus on the wheels of your train
Draw the base: Just like with the locomotive, start by drawing a long rectangle for each train car's foundation.
Add the wheels: Draw the appropriate number of wheels for each car, keeping their size consistent with those on the locomotive.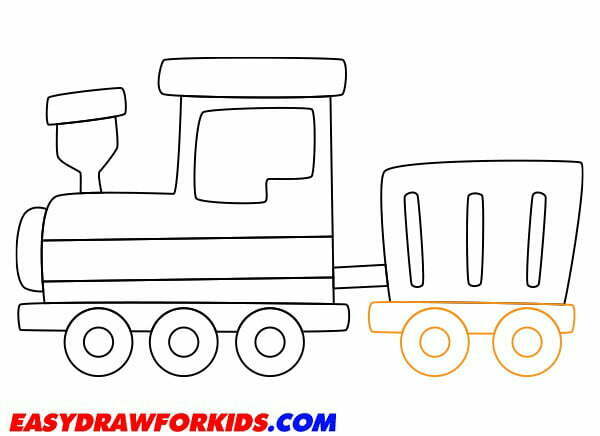 Add shadows: Adding shadows beneath the train and along its edges can give your drawing a more realistic appearance.
Incorporate scenery: For added depth, consider drawing a background with tracks, buildings, or other landscape elements to create an immersive scene.
Step 7: Color the Drawing
The last step of the lesson about how to draw a train is coloring your drawing.
Color your train drawing using your preferred coloring materials.
Trains can be painted in various colors, so feel free to choose the colors you like.
You can choose classic train colors like black, red, and blue, or get creative with your own color choices.
Use light and shadow to create depth and dimension in your train drawing.
Consider the direction of the light source and apply shading accordingly.
Don't forget to color in the windows and doors too!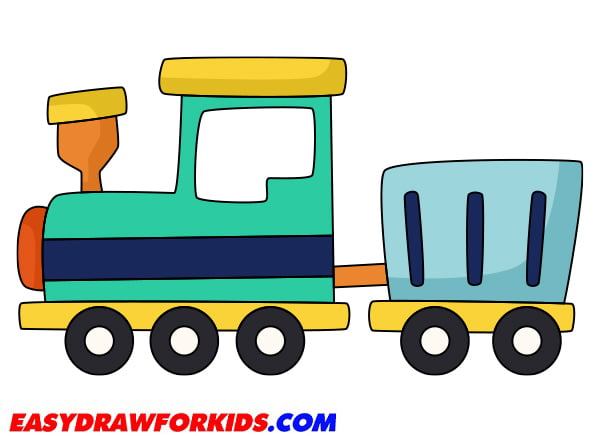 Tips for Drawing a Train
Congratulations, you've successfully this guide how to draw a train! Here are some tips to keep in mind!
Start with light pencil marks that you can easily erase if needed.
Take your time and don't rush the process.
Practice makes perfect, so keep trying until you get the hang of it.
Experiment with different colors and designs to make your train drawing unique.
Conclusion
Drawing a train is a fun and rewarding activity that anyone can do.
By following these steps and tips, you'll be well on your way to mastering how to draw a train.
Remember, practice makes perfect, so don't be afraid to try different styles and techniques to find your unique artistic expression.
Choose to explore your creativity and let your inner artist soar!
You may also enjoy: