Are you fascinated by the eerie world of supernatural beings?
Do you want to learn how to bring your imagination to life through art?
If so, you've come to the right place. In this article, we will guide you through the process of drawing a zombie ghost, allowing you to explore your artistic abilities and tap into the world of the supernatural.
So grab your pencils and let's dive into the mystical realm of how to draw a zombie ghost.
How to Draw a Zombie Ghost – A Step by Step Guide
Before we embark on the drawing journey, it's important to have a clear understanding of what a zombie ghost represents.
A zombie ghost is a unique blend of two supernatural entities, combining elements from both zombies and ghosts.
It possesses the decaying appearance and undead characteristics of a zombie while retaining the ethereal and translucent qualities of a ghost.
This fusion creates a spine-chilling creature with an otherworldly aura.
Drawing a convincing zombie ghost requires attention to anatomical details for the zombie form, while also capturing a supernatural, haunting quality.
In this guide, we will walk you through how to draw a zombie ghost in 7 easy steps.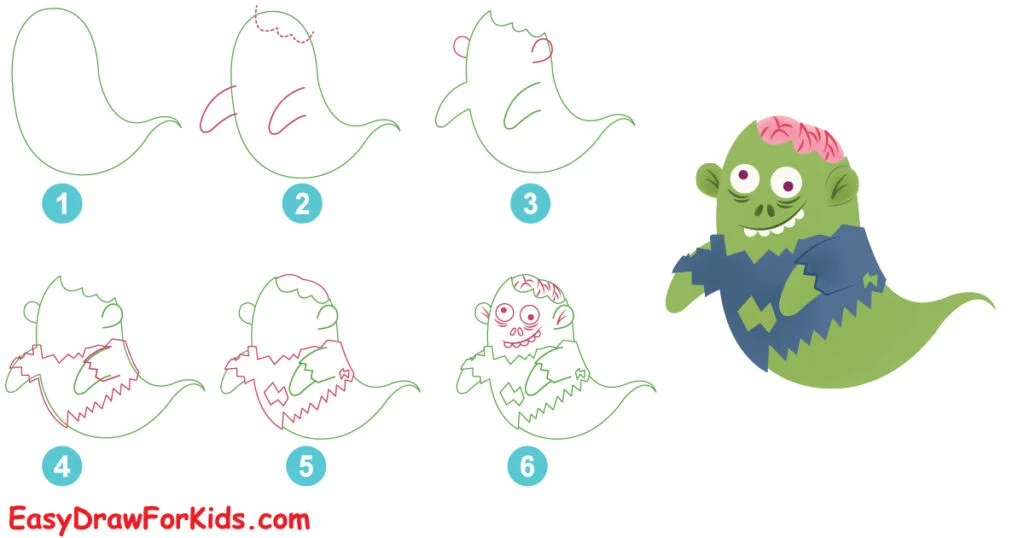 Step 1: Draw the Basic Shape
Start by drawing a rough outline of the zombie ghost's head. You can create an elongated oval shape or give it a more distorted and irregular form to enhance the creepy effect.
From the head, extend two lines downward to create the body of the creature. The lines can be jagged and uneven to give the impression of decay and distortion.
Add a wispy tail trailing from the bottom. Position the tail in a floating, hovering stance.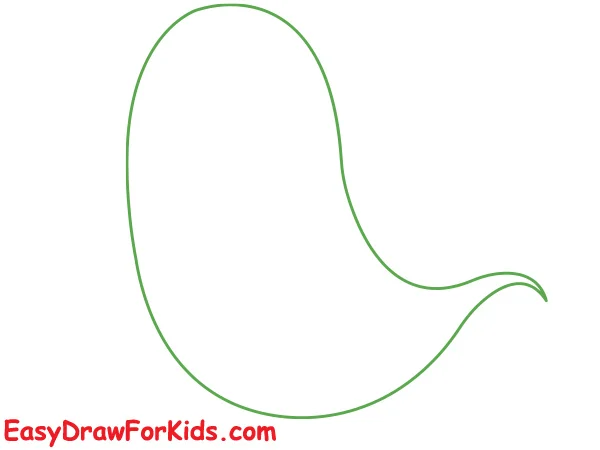 Step 2: Draw the Arms
On each side of the body, sketch two long stick arm shapes. Make the arms bent or irregular for an eerie pose.
You can make them appear withered and emaciated, contributing to the undead appearance.
On the zombie ghost head, draw a curve line for exposed brain.
The more gruesome and unsettling the details, the more it will emphasize the zombie aspect.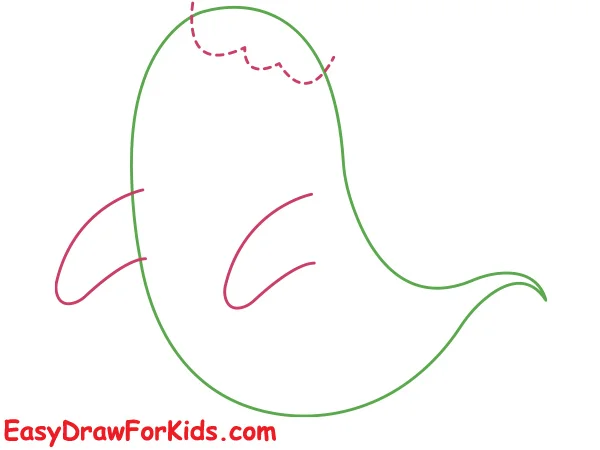 Step 3: Draw the Ears
In this step in our guide on how to draw a zombie ghost will focus on the zombie ears
On each side of the head, draw two small circles near the top of the head for the zombie ghost ears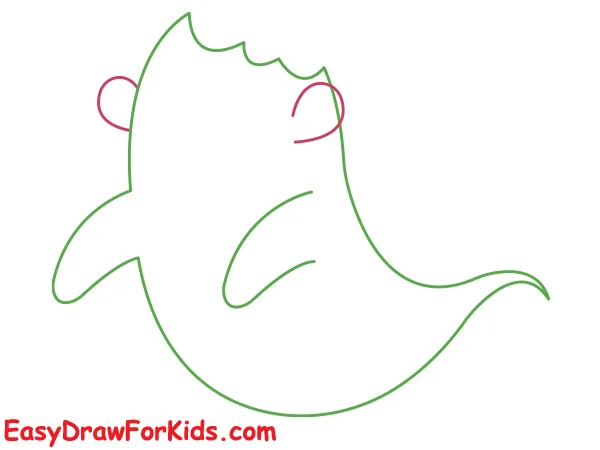 Step 4: Add Clothing and Accessories
Adding clothing and accessories can give your zombie ghost more personality.
Draw torn clothes or rags hanging from the limbs.
You can also add a hat, scarf, or other accessories to make your zombie ghost stand out.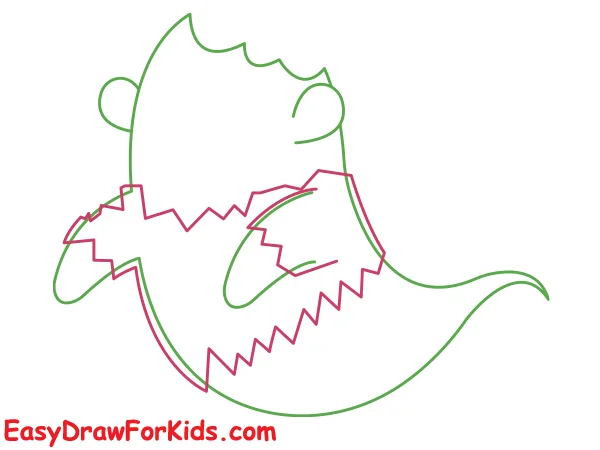 Step 5: Add the Details
Zombies are in a state of decomposition, so draw gashes, missing flesh, exposed brain, bones exposed through ripped skin, etc.
Erase any unnecessary or overlapping lines and refine the shape of the zombie ghost as needed.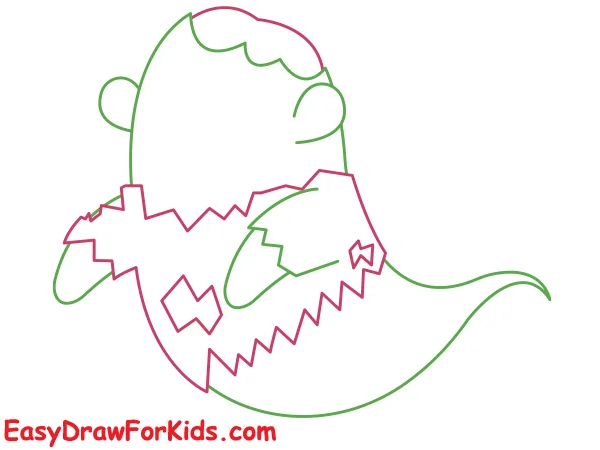 Step 6: Add the Facial Features
The sixth step of this guide on how to draw a zombie ghost will focus on the facial features of your zombie ghost
Once you have the basic shape in place, focus on sketching the facial features of the zombie ghost
Start adding the basic facial features by drawing two smaller circles inside the head for eyes. Make one eye bigger than the other for an off-kilter look.
Then add a simple line for the mouth, make sharp zigzag lines for the jagged teeth, and a contorted expression. Lightly sketch in a round nose shape.
Add some stitches around the mouth to give your zombie ghost a more gruesome appearance.
Remember to maintain a balance between the zombie and ghost elements to create a harmonious fusion.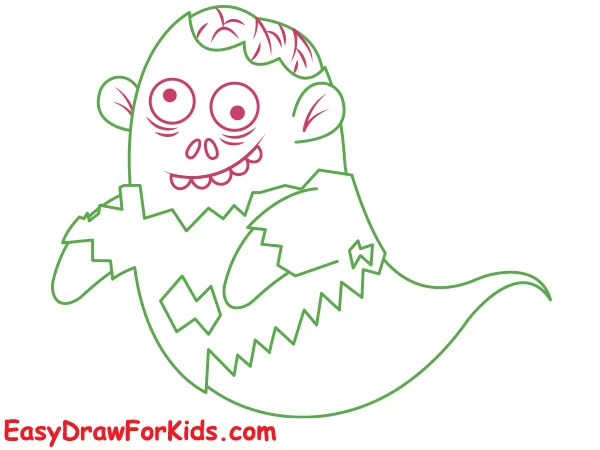 Step 7: Color the Drawing
If you want to add color, use colored pencils, markers, or paints to make your zombie ghost more vibrant.
Try ghostly tones like pale greens, blues, purples, and grays. The colors can be transparent too.
And that's it – you now have an eerie zombie ghost drawing just in time for Halloween!
The key is taking it step-by-step to build up the transparent ghostly form and add creepy detailing.
To draw other monsters, try the same basic approach but substitute different shapes and features.
Let your creativity run wild and have fun spooking your friends with your art!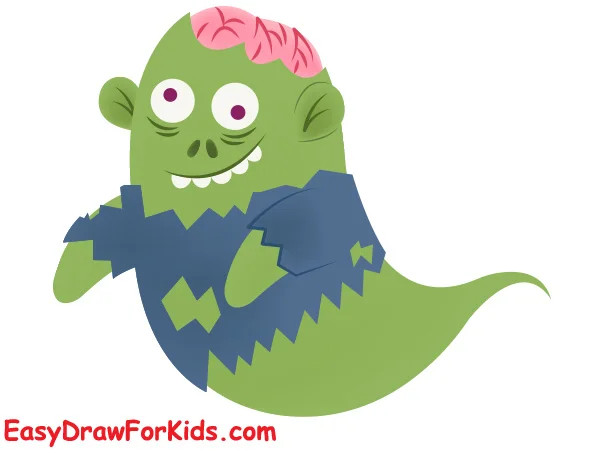 Tips & Ideas for Zombie Ghost Drawing
Here are some additional tips for learning how to draw a zombie ghost:
Show the zombie ghost popping out of a grave for an extra frightening scene.
Draw the ghost zombie haunting an abandoned house, castle, or graveyard for atmospheric settings.
Include normal people looking scared or running away to show the zombie ghost's horrifying impact.
Experiment with different clothing, hairstyles, or accessory options. Personalize your undead creation.
Draw the zombie ghost emerging from a glowing portal or vortex for a dynamic action pose.
Try an eerie night time scene with a moon backdrop to complement the supernatural theme.
Depict the zombie ghost floating off the page or canvas for an immersive 3D effect.
Research real ghost lore and hauntings to inspire additional ghost qualities and details.
Let your imagination run wild! Brainstorm creative ways to make your zombie ghost as creepy as possible.
Conclusion
Drawing a zombie ghost is the perfect way to combine creepy and supernatural themes for Halloween artwork.
Follow the steps on guide how to draw a zombie ghost to make the basic ghost form, then unleash your creativity on the details and backgrounds.
Even beginners can manage a simple ghost by starting with basic shapes.
Customize your creation with clothing, objects, and colors to tell an eerie story. And impress your friends with your artistic talents and your ability to draw a creepy zombie ghost!
Bring your zombie ghosts to (un)life this Halloween!
You may also enjoy: