Dragonflies are fascinating insects with their intricate wings and beautiful colors.
They are often a favorite subject for artists who enjoy creating detailed sketches or paintings of these creatures.
In this article, we'll show you how to draw dragonfly step by step, breaking down the process into manageable steps.
Whether you're an experienced artist or just starting, you can learn to draw a dragonfly in no time.
How to Draw Dragonfly Step by Step: A Comprehensive Guide
Before we get started with the drawing process, let's first gather all the necessary materials:
Pencil (preferably HB or 2B)
Eraser
Drawing paper
Ruler (optional)
With these materials on hand, we can now begin our tutorial on how to draw dragonfly step by step.
Easy draw a dragonfly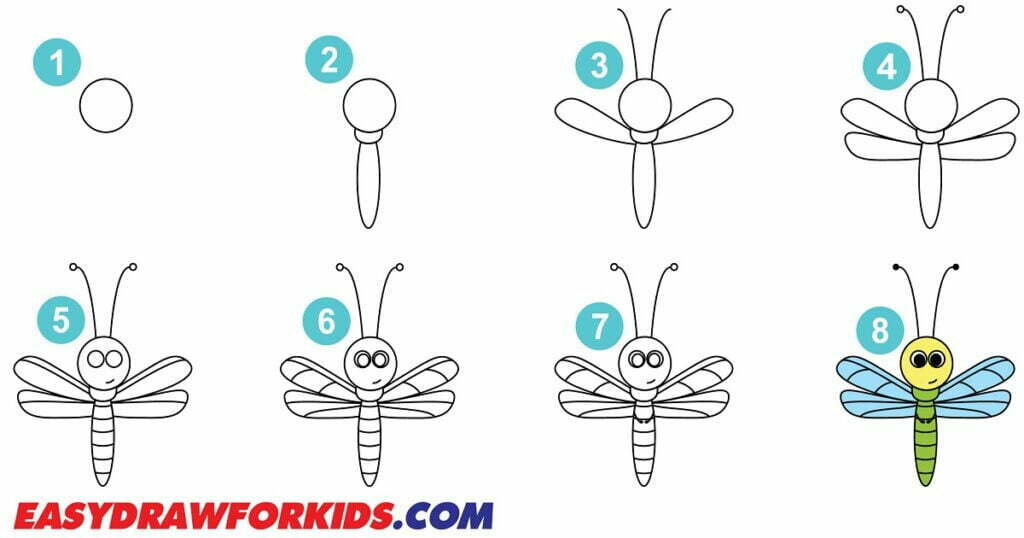 Step 1: Sketch the Basic Shape
Begin by sketching the basic shape of the dragonfly's body.
You can start by drawing a circle for the head and another slightly larger one for the thorax.
Then, add a long oval shape for the abdomen.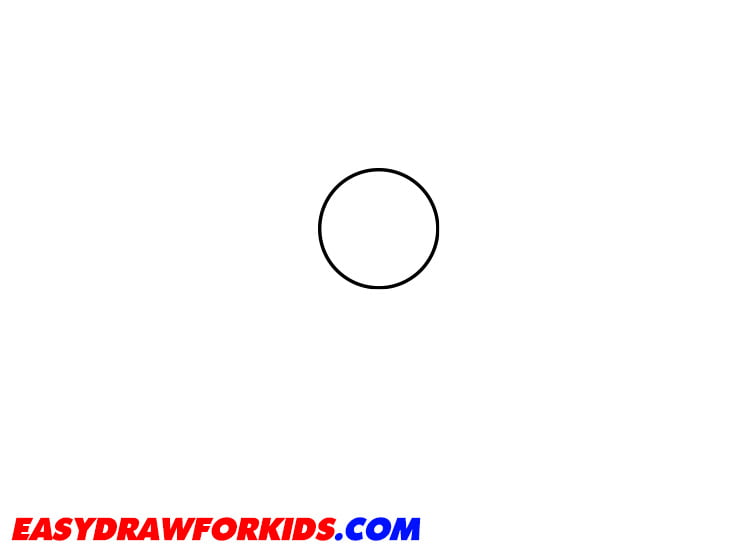 Step 2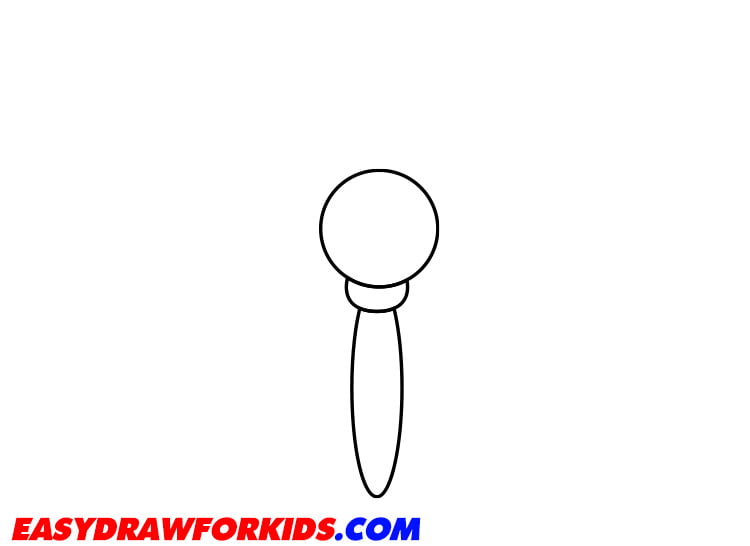 Step 3: Add the Wings
Next, draw the wings on either side of the thorax.
Start by drawing two small teardrop shapes above the thorax, then draw two more larger ones below it, mirroring the first set.
Connect each pair of wings using a curved line.
Draw two line for the long thin antennae on top of the head.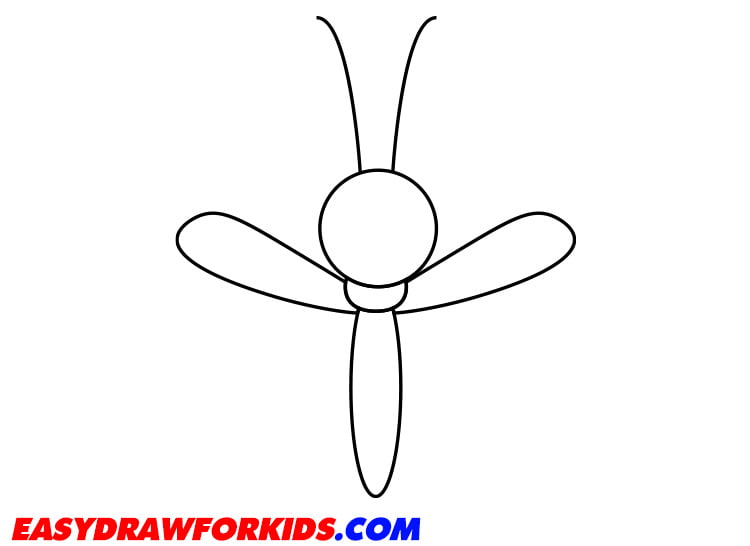 Step 4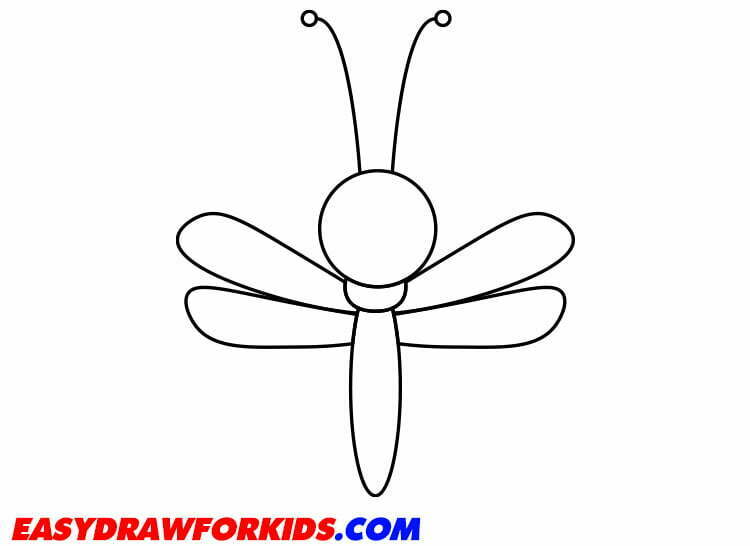 Step 5: Outline the body
Using the basic shapes you have already drawn, outline the body of the dragonfly.
Use gentle strokes to sketch out the curves of the head, thorax, and abdomen, making sure to keep the proportions accurate.
Draw the eyes on either side of the head, following the curve of the circle.
Then, draw the curved line for the mouth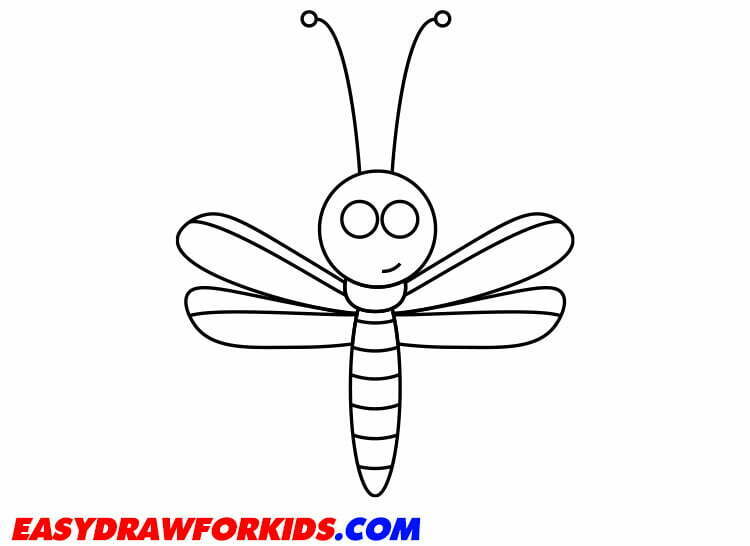 Step 6: Draw Details
Now that you have the basic outline, it's time to add some details.
For the wings, draw veins by using thin lines that start from the edges and end at the center.
Fill in the details of the thorax and abdomen by adding segments or stripes.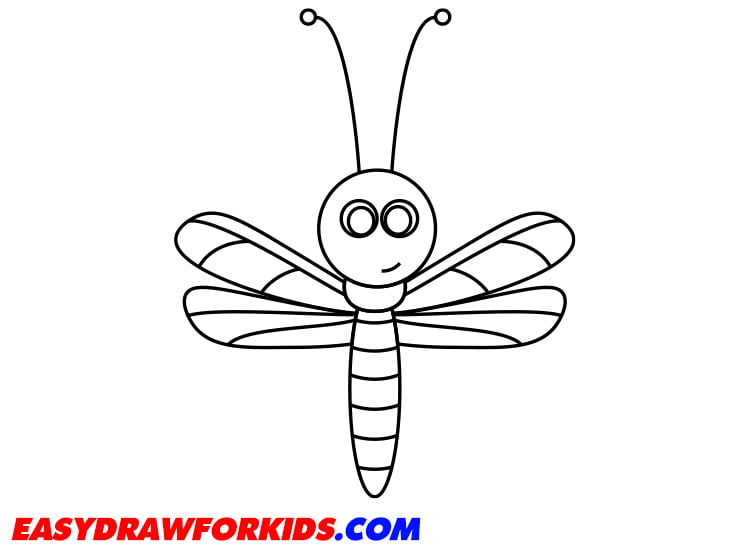 Step 7: Depict the hand
Draw two short line for the hand as shown the picture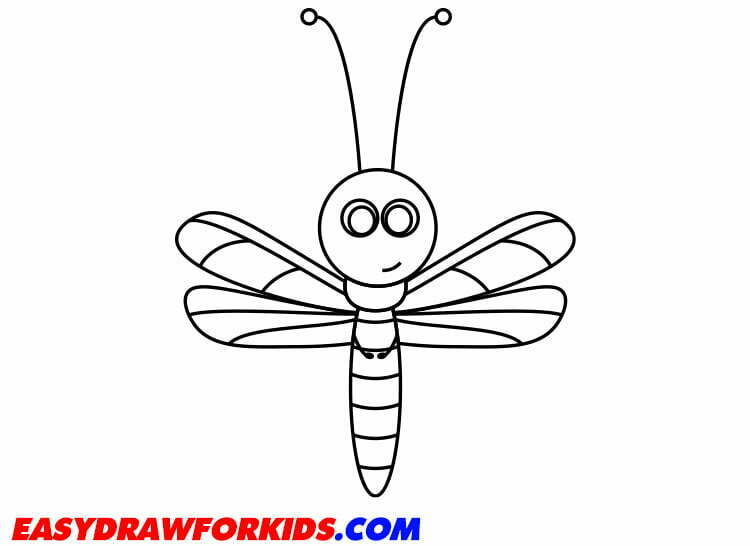 Step 8: Color the picture
Colored pencils or markers can add a nice touch to your drawing, especially if you want to create a vibrant and colorful image.
If you decide to use colors, start with lighter shades and gradually build up to darker ones to avoid making mistakes.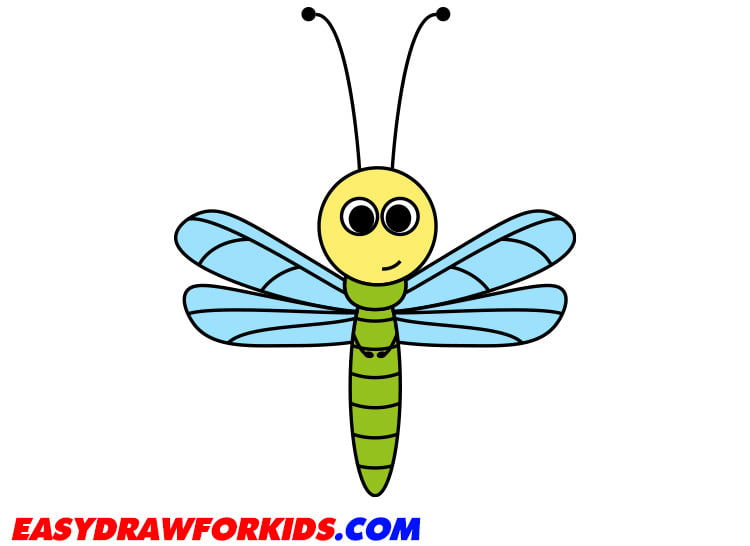 >>>Read more: How to Draw a Dragonfly Easy
Drawing a dragonfly step by step doesn't have to be difficult.
By following these simple instructions, you can create a beautiful and detailed drawing of this fascinating insect.
Remember to take your time, pay attention to the details, and practice as often as you can.
With a bit of patience and dedication, you'll be able to create stunning dragonfly sketches and paintings that will impress everyone who sees them.