Are you looking for a creative and calming activity that will transport you to a tranquil world of imagination?
Well, look no further! Turtle coloring pages offer a delightful experience for people of all ages.
With a multitude of options ranging from endearing cartoon turtles to lifelike sea turtles, you can unleash your artistic prowess and breathe life into these magnificent creatures.
In this comprehensive guide, we will dive deep into the captivating world of turtle coloring, providing you with an array of engaging pages and sharing tips and tricks to make your coloring experience a soothing and pleasurable one.
So, get ready to embark on a thrilling turtle coloring adventure!
25 Brand New Turtle Coloring Pages – Free to Print and Color
We got a beautiful collection of 25 printable turtle coloring pages and a ton of other coloring pages for kids to color as well.
If your kids want to learn How to Draw a Turtle, here is an easy to follow guided tutorial.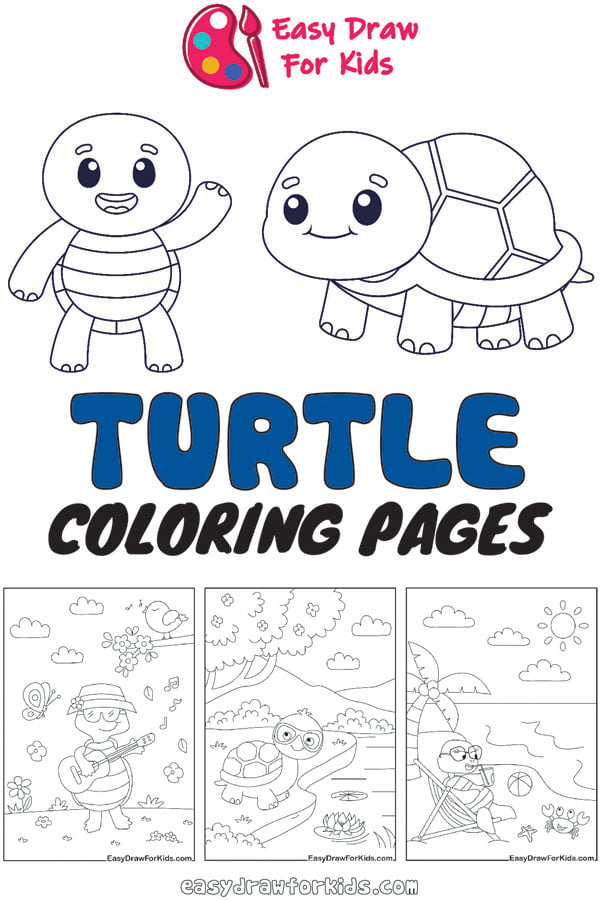 Prepare To Color This Collection Of Turtle Coloring Sheets!
We have a beautiful collection of turtle coloring sheets for you to enjoy.
Remember to print the coloring sheets on paper suitable for coloring, such as thick drawing paper or coloring pages specifically designed for this purpose.
Grab your favorite coloring tools, whether it's colored pencils, markers, or crayons, and let your creativity flow as you bring these turtle coloring sheets to life!
See all of the images in the guide before you begin coloring, that will give you an idea to color your picture
Now grab your art supplies and let's begin by looking at the first images in this collection.
1. Cute turtle coloring pages
The first image in this collection of free turtle coloring pages for kids, we have a very cute turtle going for a walk on land, looks like it's enjoying a pleasant adventure.
What colors will you use to color in this turtle coloring pages?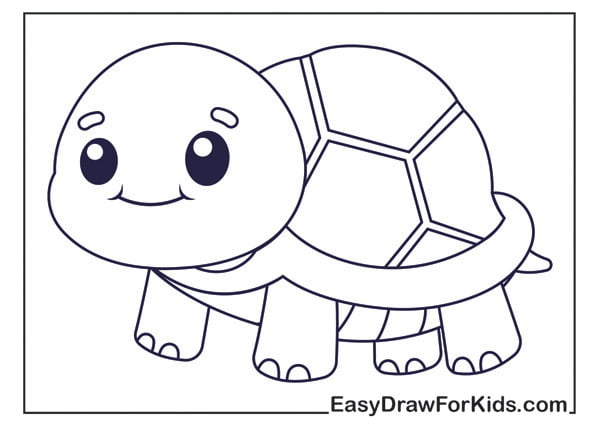 It's time for a next turtle coloring printable.
Color a cute and friendly cartoon turtle with a big smile on its face.
Use bright and cheerful colors such as green, yellow, and orange.
You can add some fun details, like polka dots or stripes on the turtle's shell, and give it rosy cheeks for an extra touch of cuteness.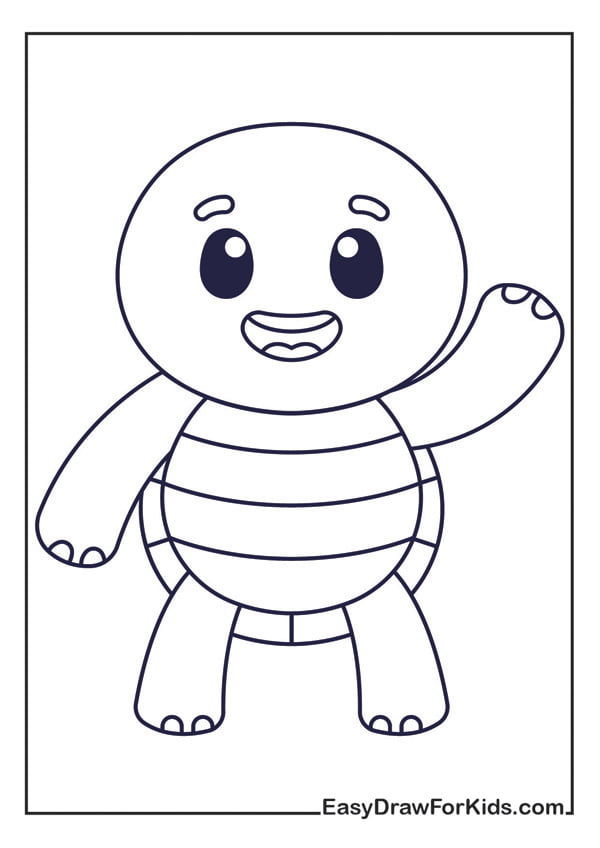 2. Free sea turtle coloring pages
Transport yourself to the mesmerizing world beneath the waves with realistic sea turtle coloring pages
Dive into an underwater scene filled with colorful coral reefs and sea creatures.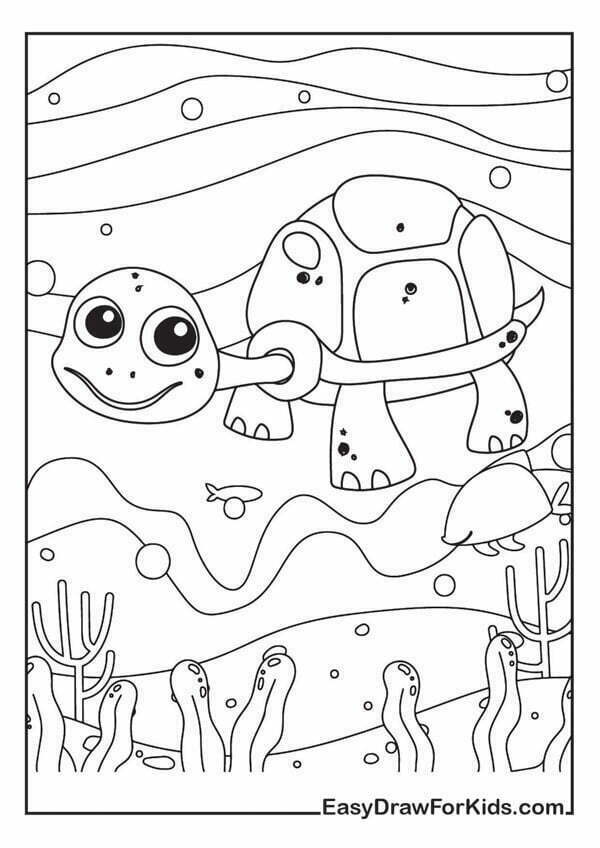 Color the turtle swimming among the vibrant coral, using shades of green or a combination of green and yellow for its shell.
Add bright blues and purples for the water, and use different colors for the coral and other marine life.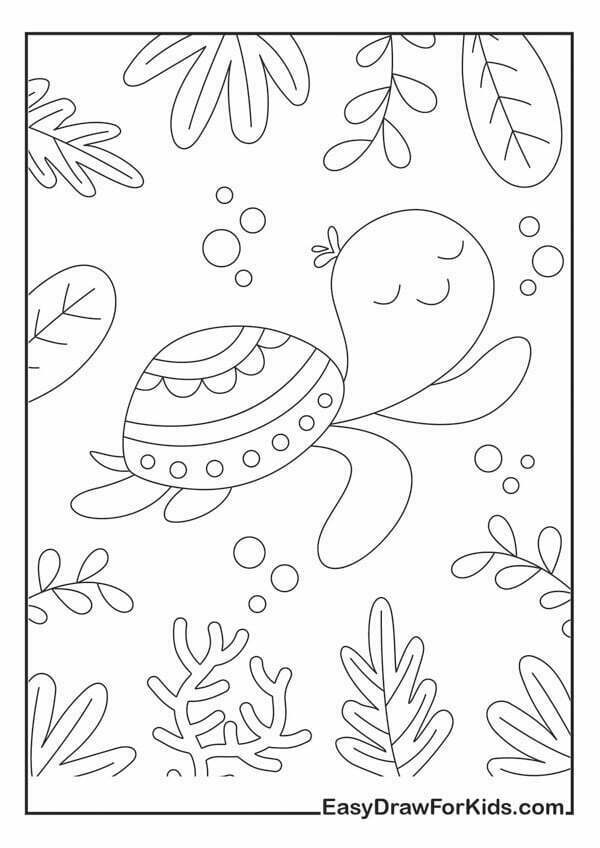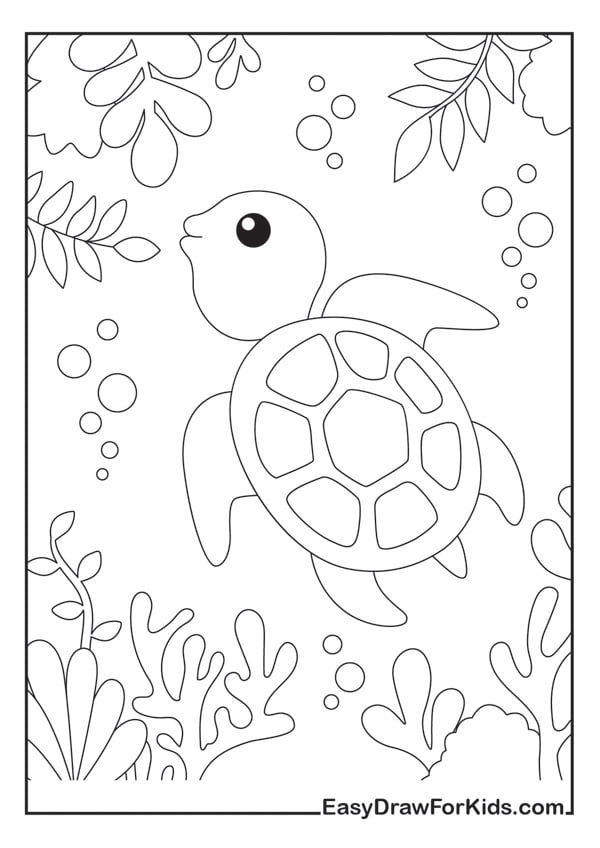 3. Turtles play with friends
Although adult sea turtles are typically solitary, young sea turtles can sometimes be seen swimming and foraging together in groups, known as "rafts" or "bales."
These social interactions may provide protection against predators and enhance their chances of survival.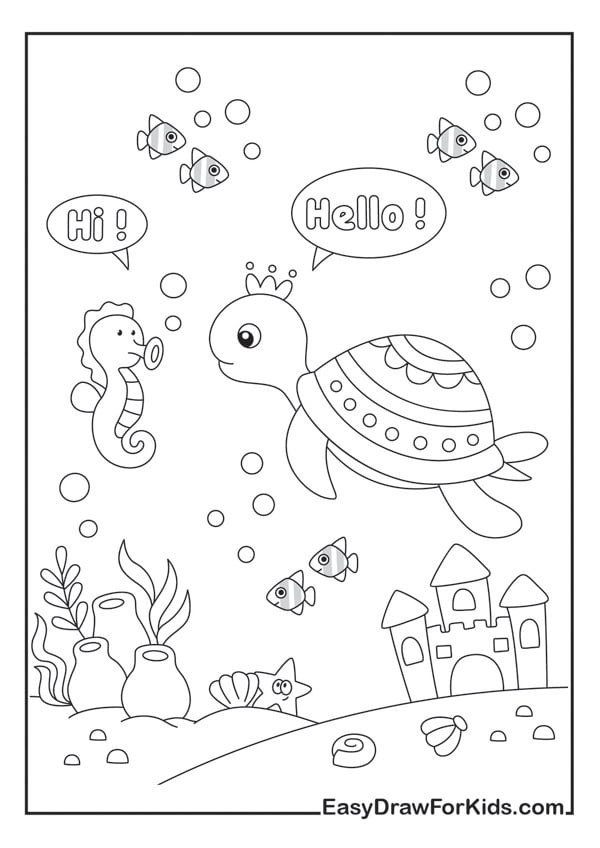 This image collection include coral reefs, fish, and other marine life to explore and color a whole underwater ecosystem.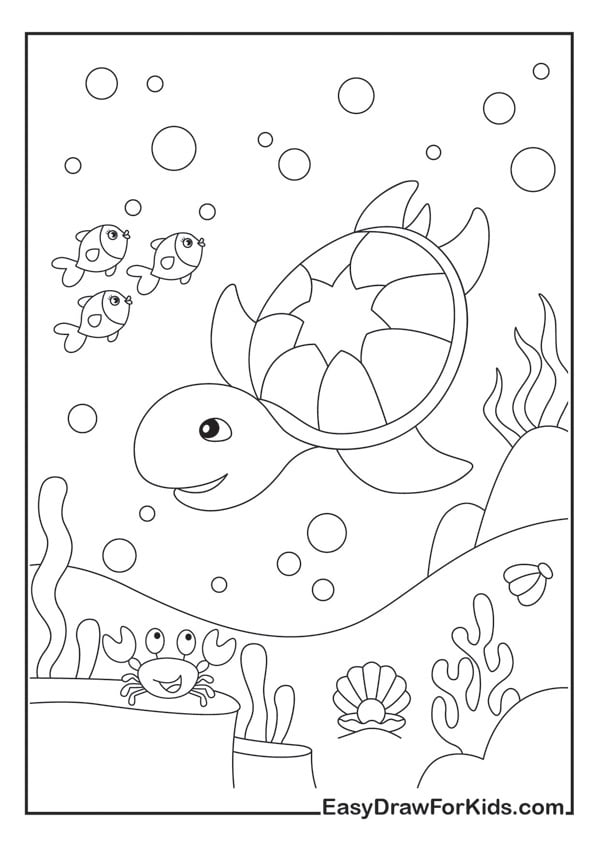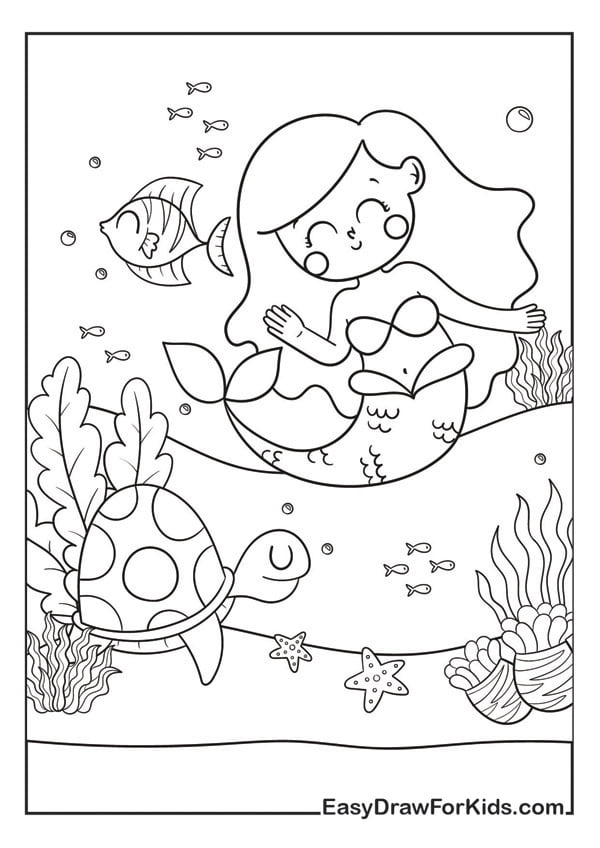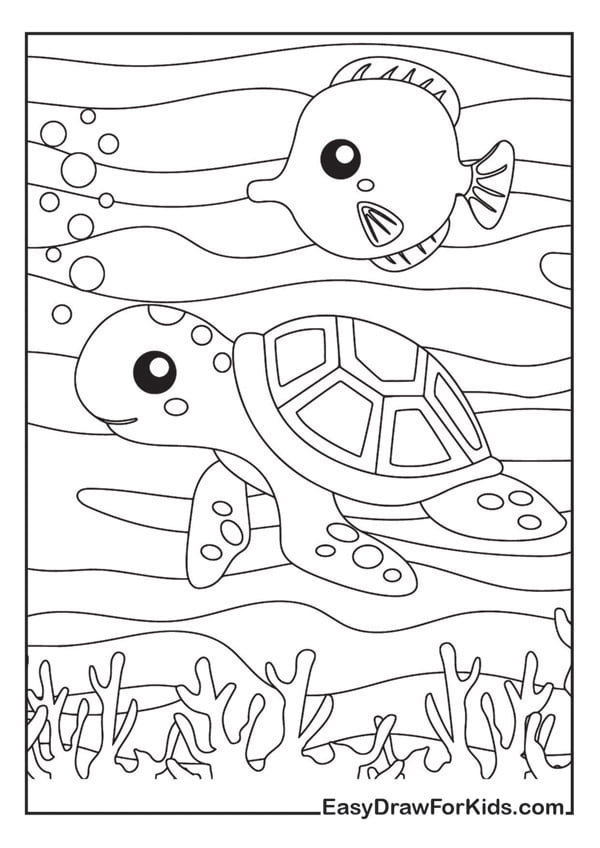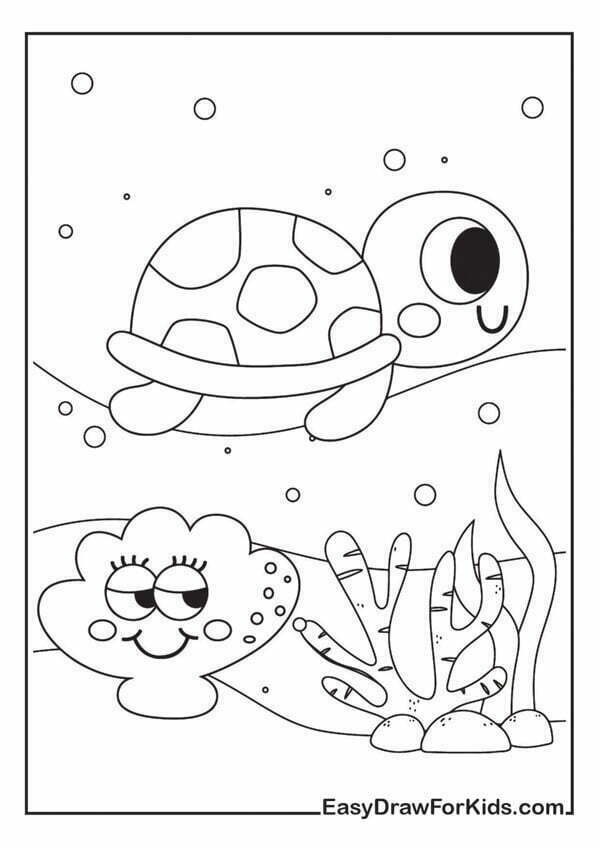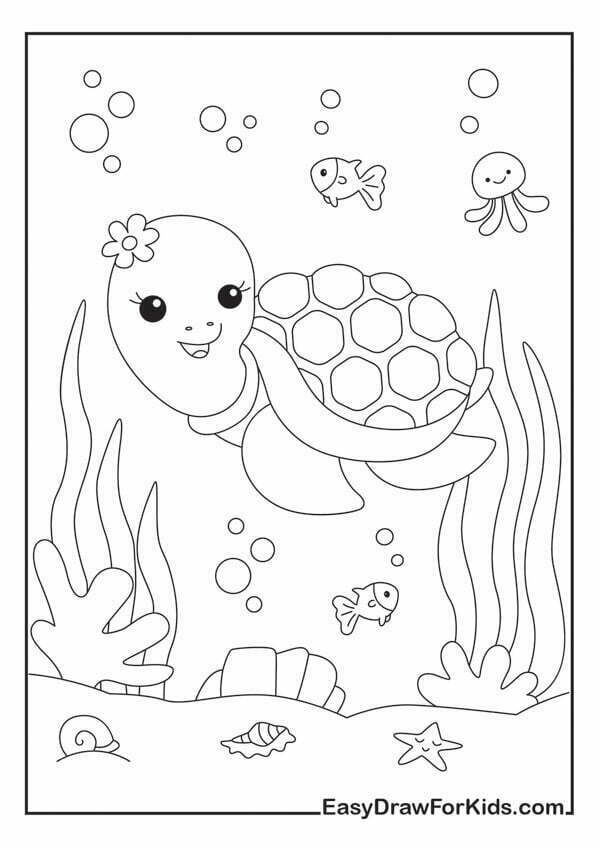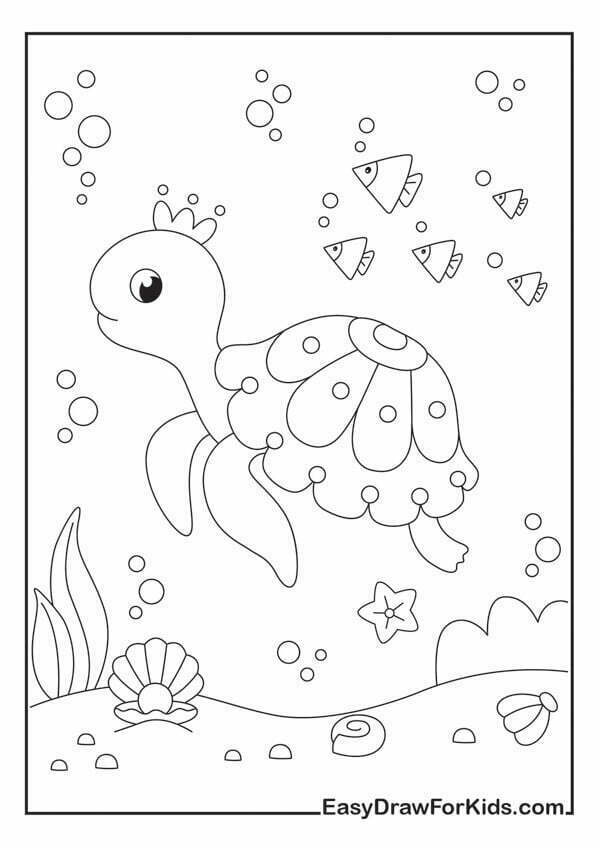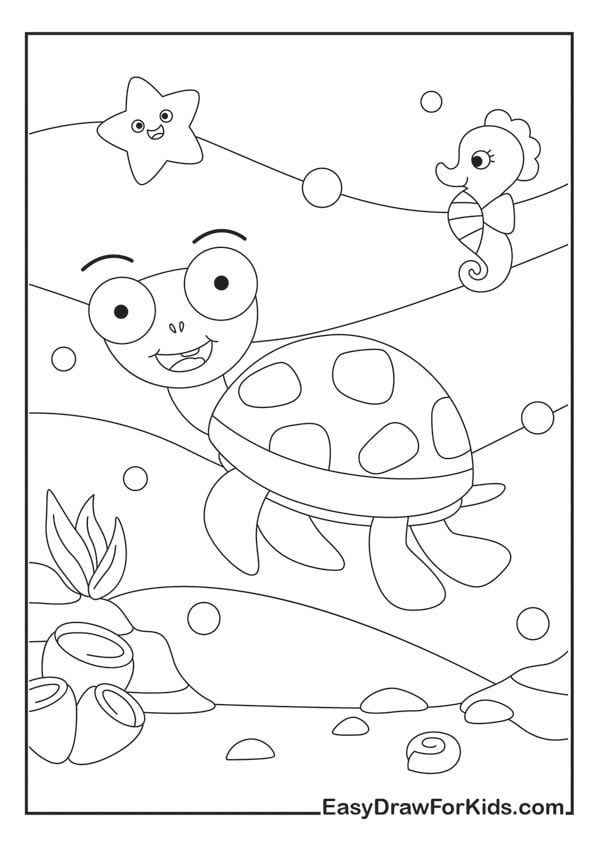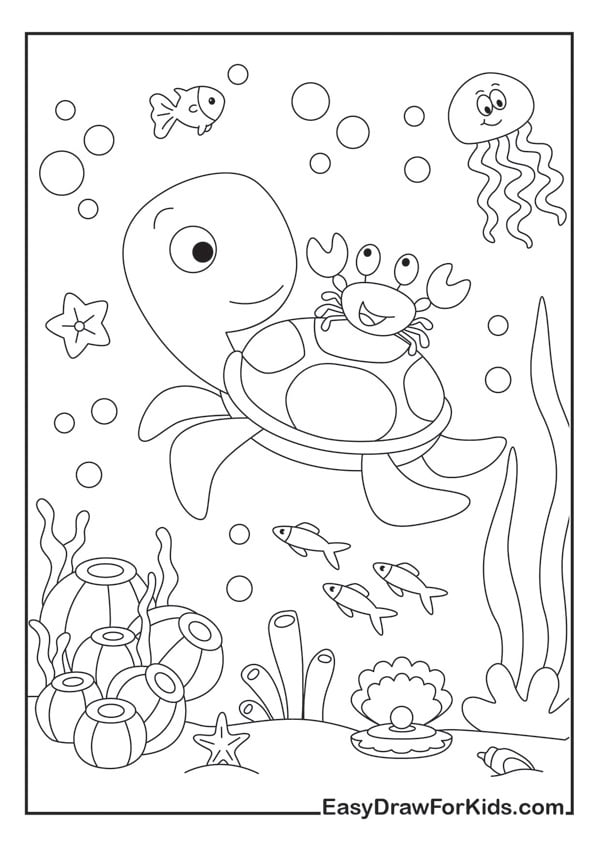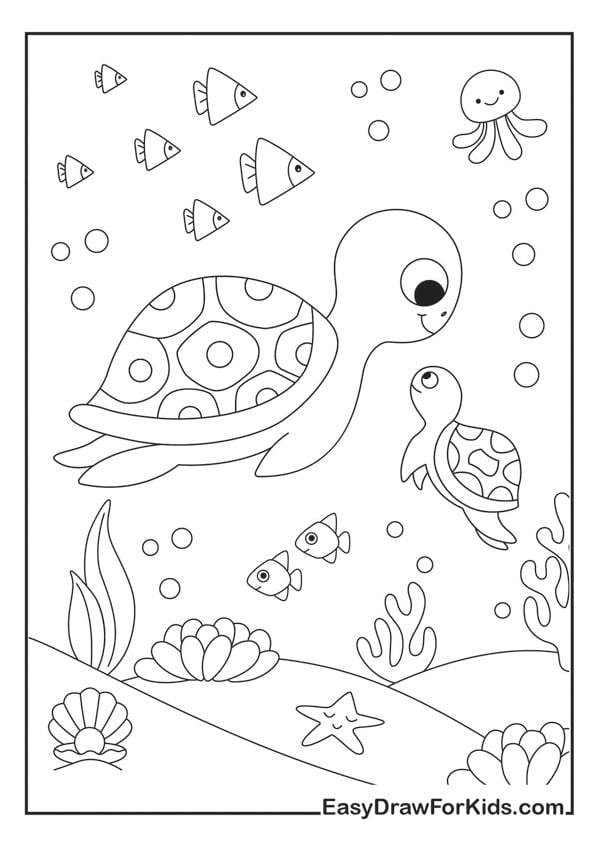 4. Coloring turtle on the Beach
Color a turtle relaxing on a sandy beach, with waves rolling in the background.
Use various shades of green and brown for the turtle's shell and body, and add vibrant blues for the ocean.
You can also color the beach with warm sandy tones and add some seashells for extra detail.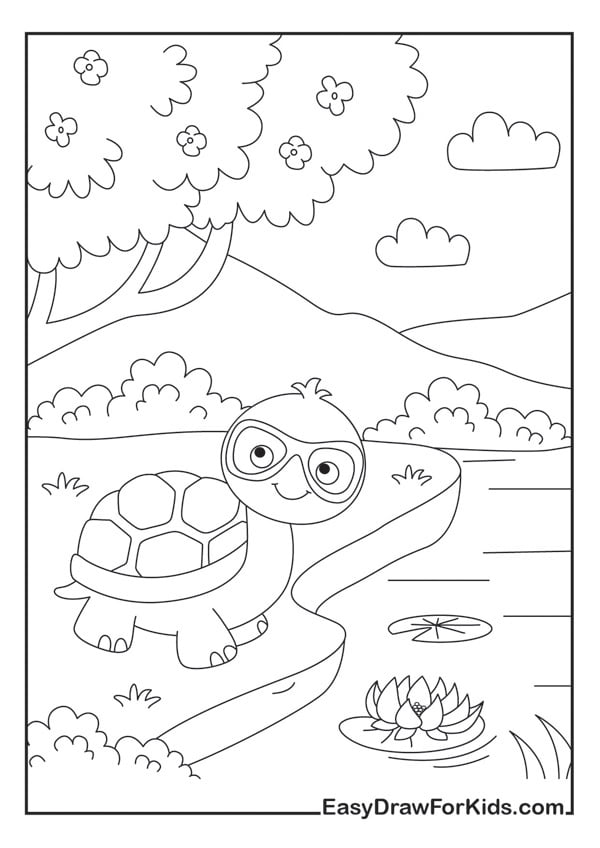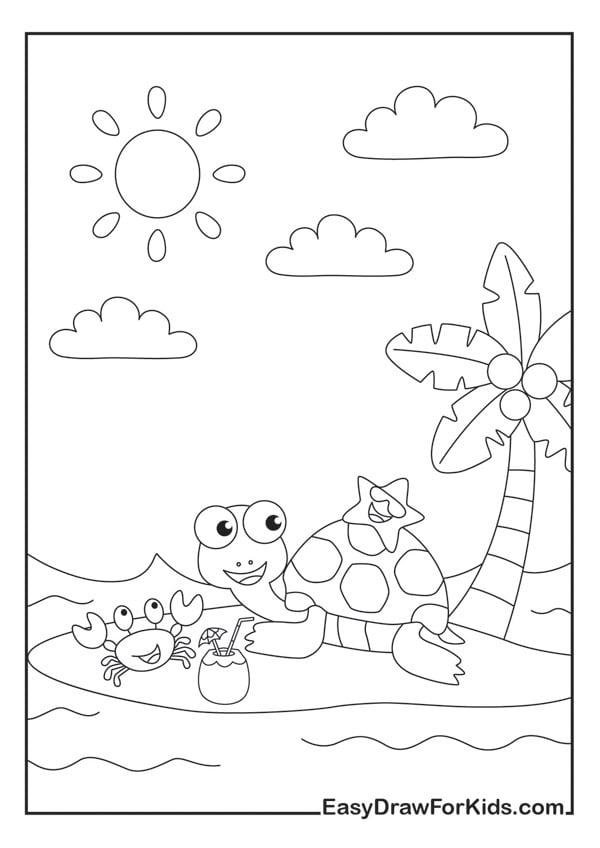 This is a stylish looking turtle wearing cool glass, a bow, cap and play guitar with friends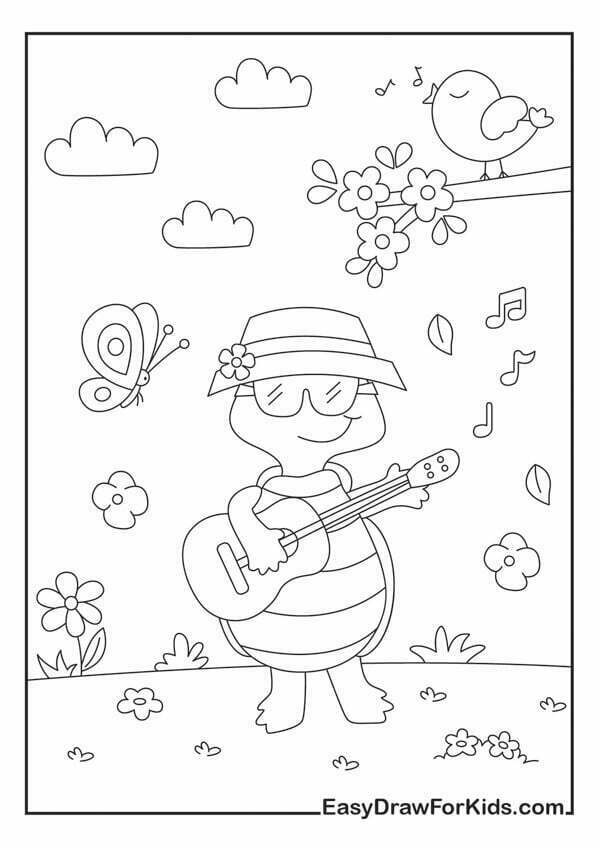 5. Free printable turtle coloring pages for kids
This image collection is coloring pages featuring cute and friendly cartoon turtles.
These often have large eyes, smiling faces, and simple outlines that are perfect for younger children.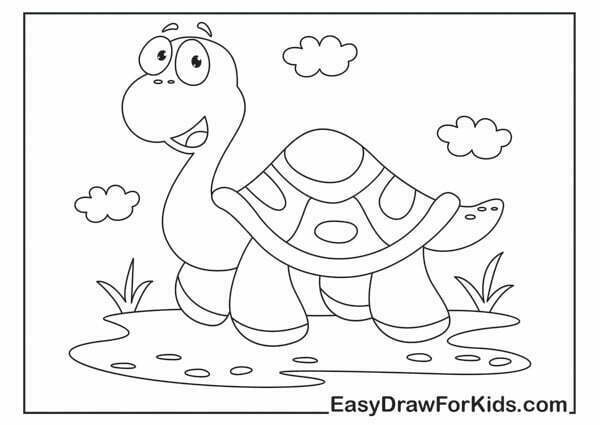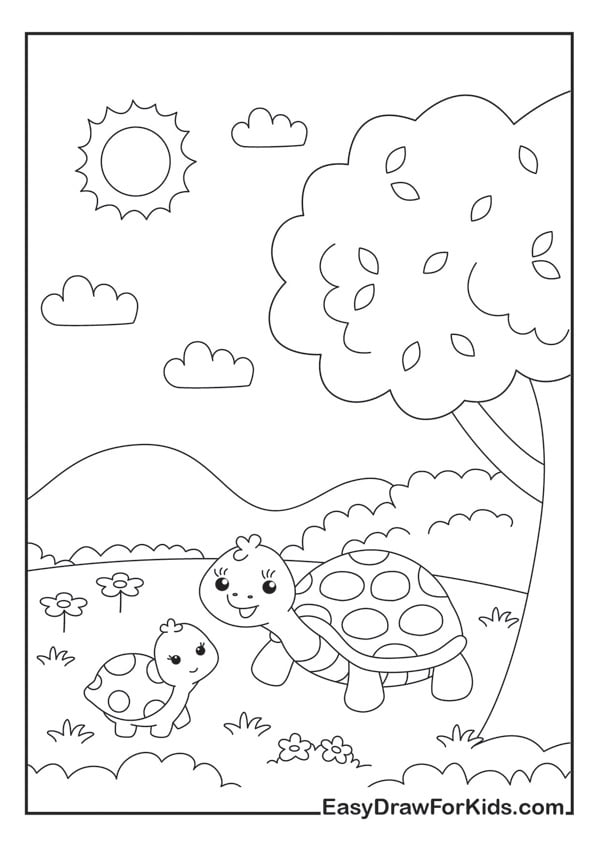 6. Cartoon Turtles coloring sheets
Liven up your coloring experience with adorable and animated turtle designs
Choose from a range of expressive facial expressions and playful poses to bring your turtles to life
Ideal for children and those who prefer a lighthearted approach to coloring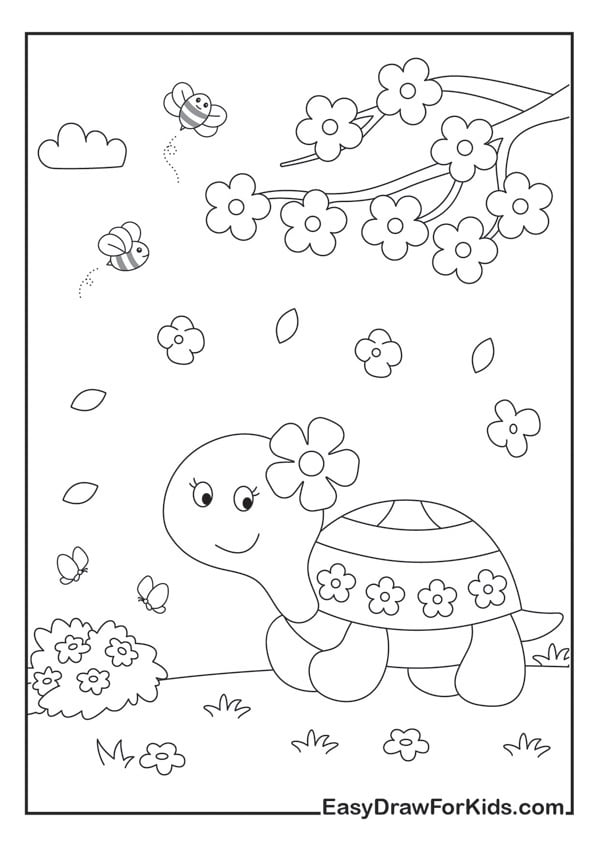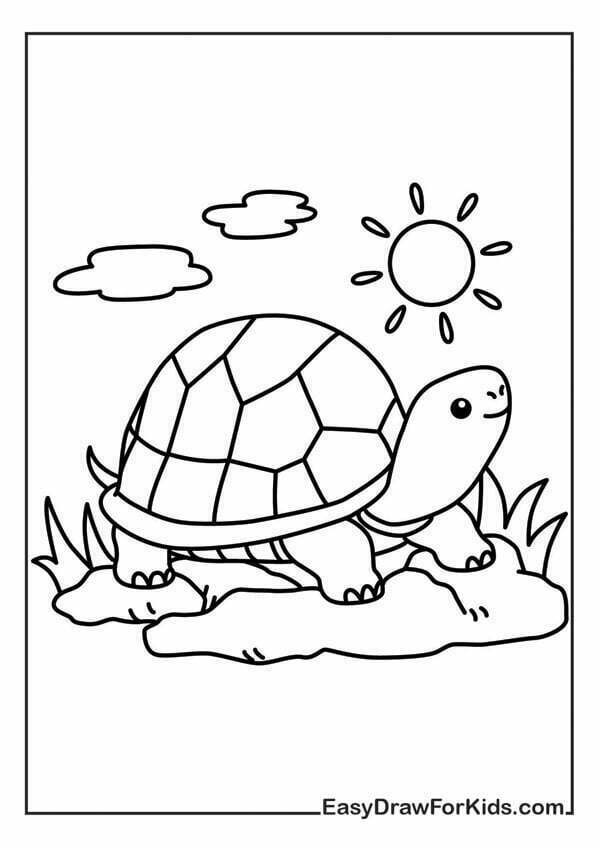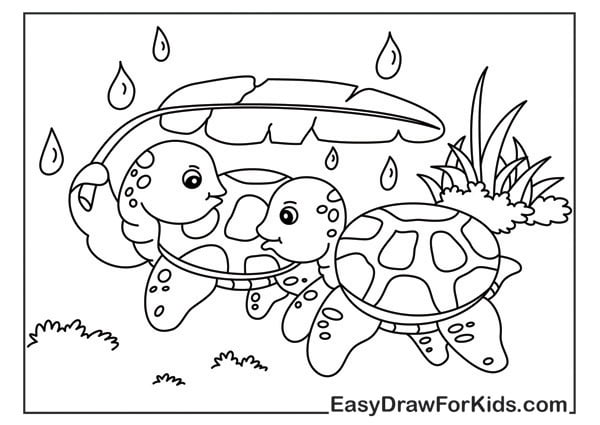 Tips and Tricks for an Optimal Turtle Coloring Experience
To make the most of your turtle coloring adventure, here are some valuable tips and tricks that can enhance your creative process and ensure a thoroughly enjoyable experience:
Invest in high quality coloring utensils, such as colored pencils or markers, to achieve vibrant and long lasting colors
Begin coloring with lighter shades, gradually building up the layers to achieve depth and dimension in your artwork
Study reference images or observe real life turtles to understand how light falls on their bodies and creates highlights and shadows
Use color wheels or online resources to find harmonious color palettes that resonate with your artistic vision
Conclusion
Turtle coloring is a captivating and therapeutic activity that offers an escape into a world of imagination and creativity.
Regardless of age, coloring enthusiasts can immerse themselves in the tranquil and leisurely realm of turtle coloring, where vibrant hues bring these magnificent creatures to life.
By following the tips and tricks shared in this guide and exploring the vast variety of coloring pages available, you can embark on a thrilling turtle coloring adventure that promises a soothing and pleasurable experience.
So, grab your coloring materials, unleash your imagination, and let the enchanting realm of turtle coloring transport you to a world of artistic delight!