Bunnies, also known as rabbits, they are known for their adorable appearance, long ears, and fluffy tails.
Bunnies are charming animals that bring joy to many people with their cute and playful nature.
If you're looking for a wide variety of bunny coloring pages, this is the place to go.
Our collection is not only extensive but also features different themes and styles, catering to various preferences.
In this article, we got a beautiful collection of 30 printable bunny coloring pages, ensuring there is something for every child's preference.
These printable coloring sheets feature adorable bunnies in various poses, settings, and styles, allowing kids to express their artistic flair and have fun.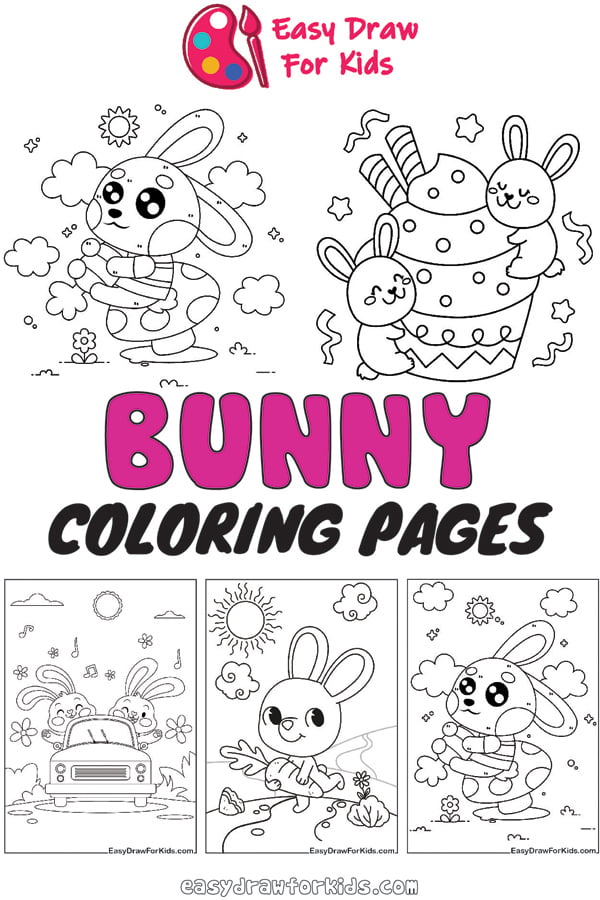 Bunny Coloring Pages – 30 New Printable Sheets
If you're seeking a diverse selection of rabbit themed coloring pages.
This collection offers a plethora of options suitable for kids of all ages.
Whether your child prefers simplicity or enjoys intricate designs, we has it all
If you want to learn How to Draw a Bunny, here is an easy to follow guided tutorial
1. Cute bunny coloring pages for free
Stimulate your child's creativity with the free printable bunny coloring pages available.
This collection simple and easily colorable rabbit pictures that are perfect for young artists.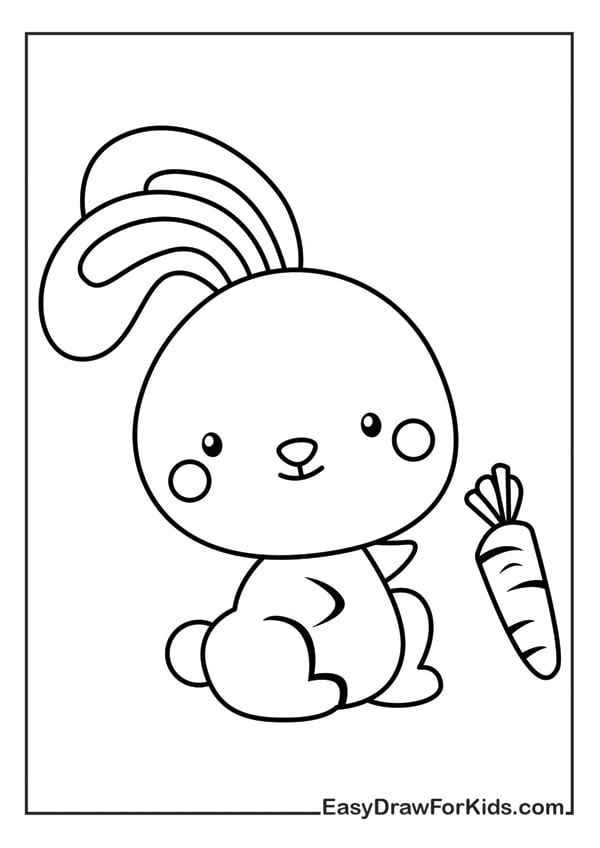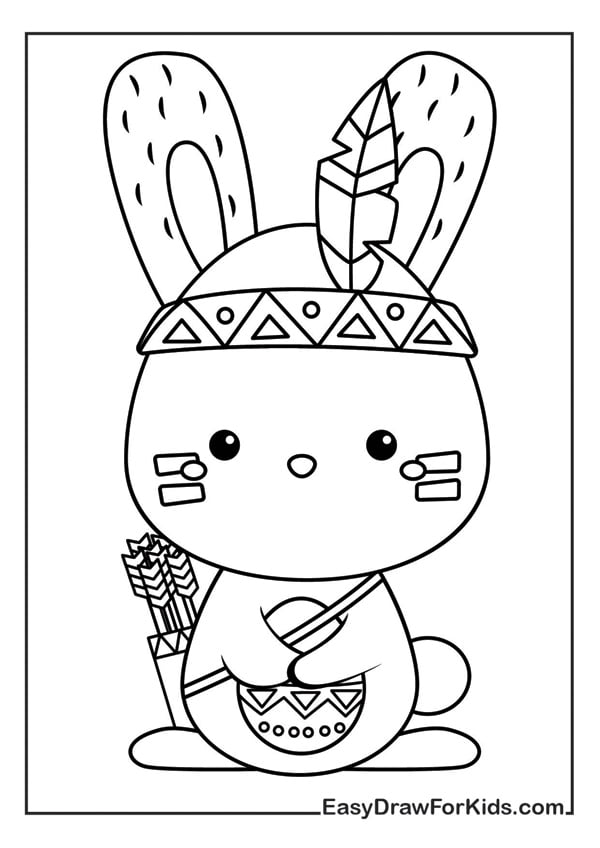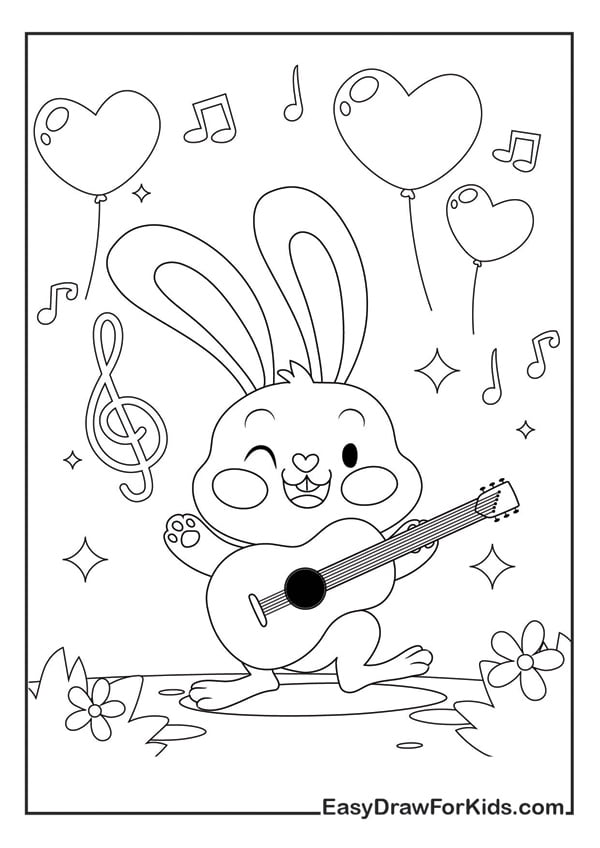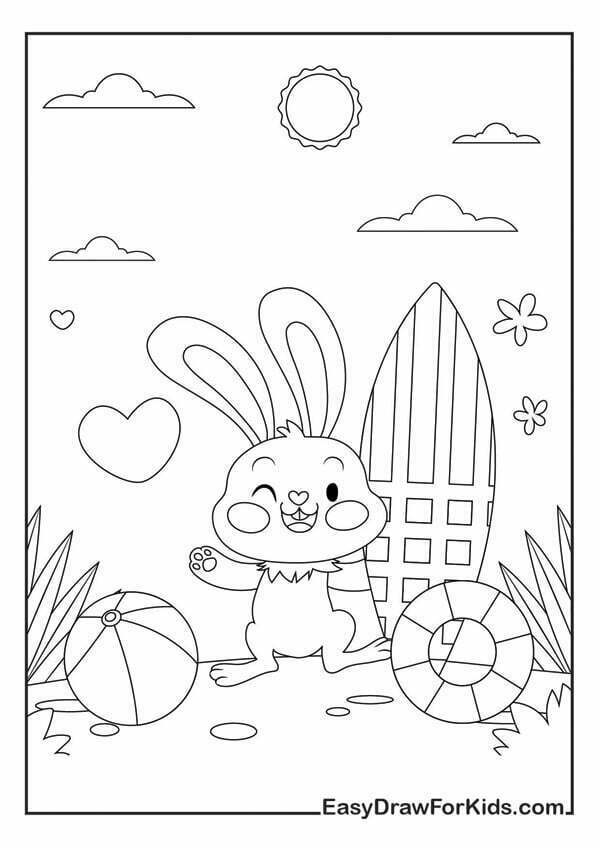 2. Easy cute bunny coloring pages
The collection includes simple drawings of bunny, making them perfect for younger children who are just beginning to explore the joy of coloring.
These adorable illustrations are easy to color and allow kids to experiment with different shades and hues.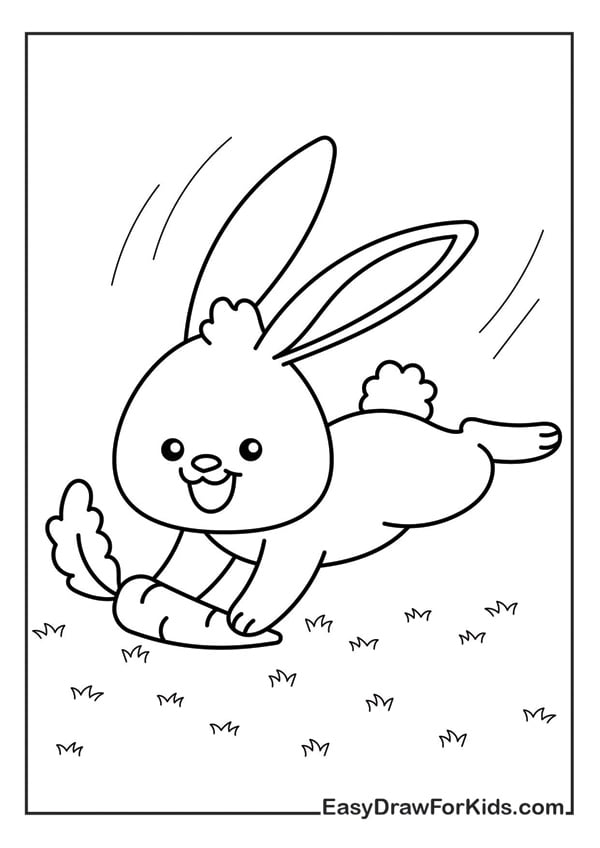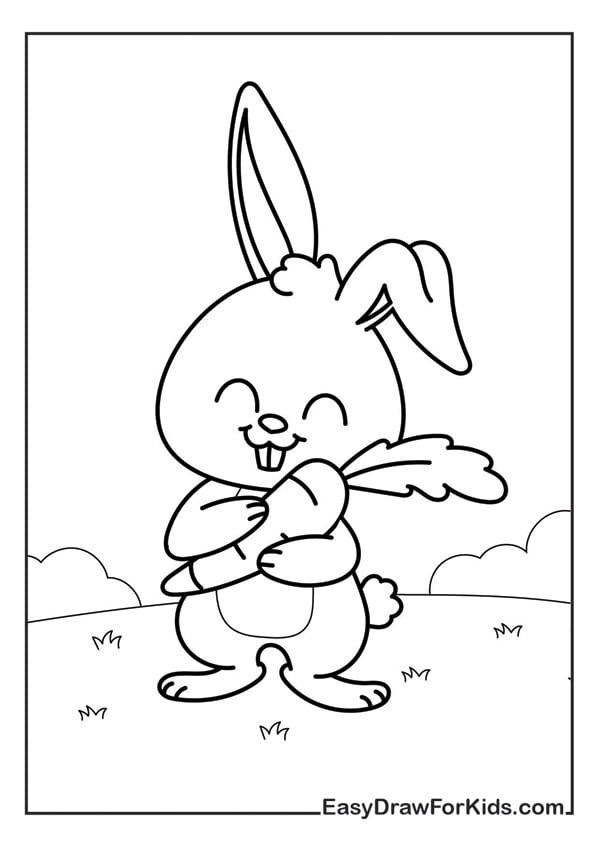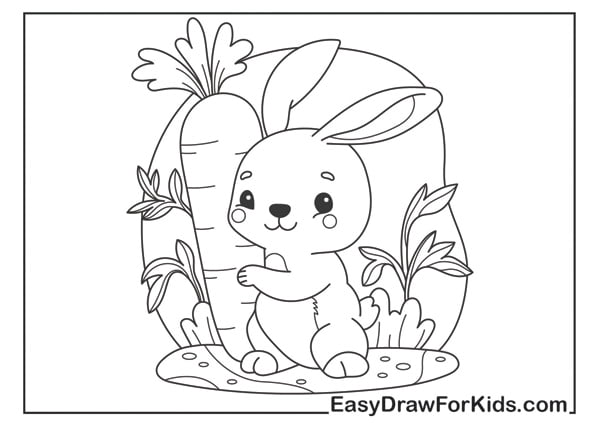 3. Rabbit coloring pages
If you is ready for a more challenging coloring experience.
This collection also offers intricate designs featuring rabbits in front of flowerbeds or with exquisitely detailed rabbit heads.
These complex illustrations allow older children to showcase their coloring skills and create truly mesmerizing artwork.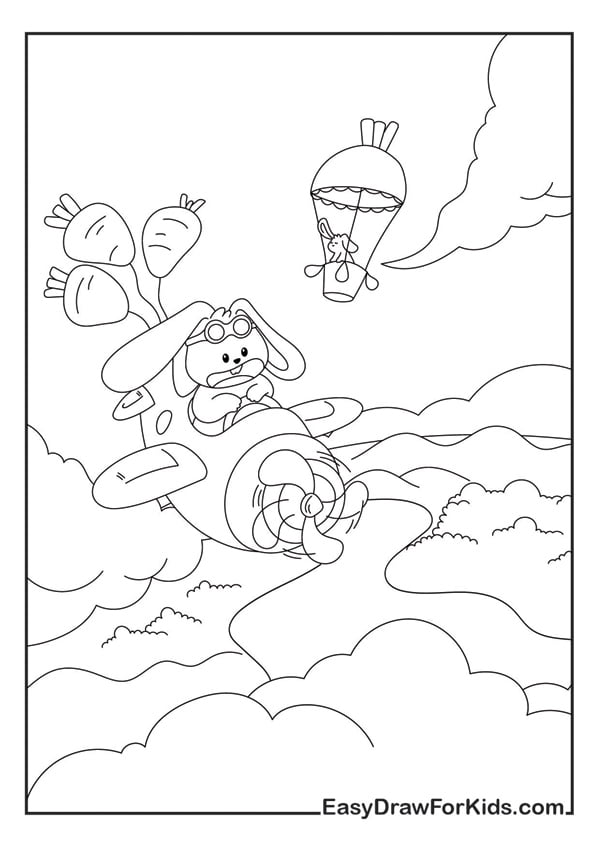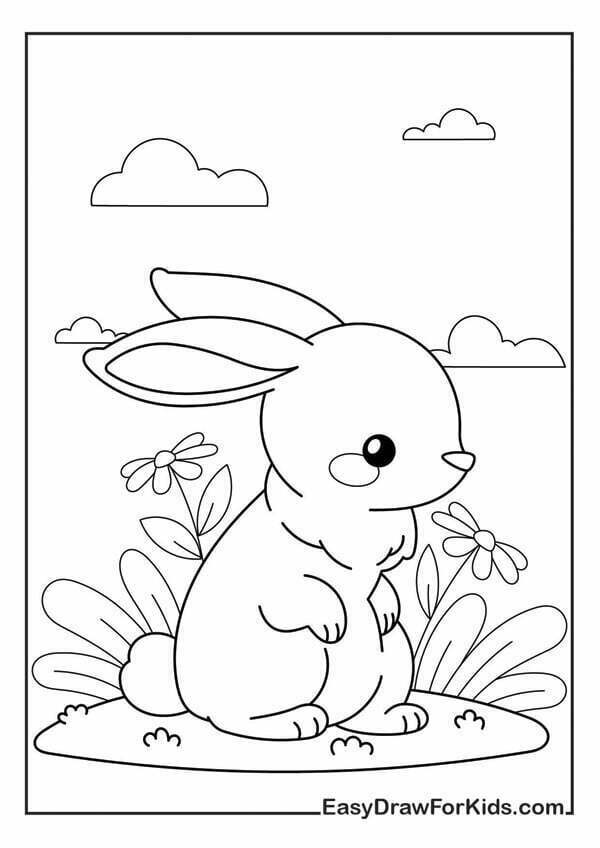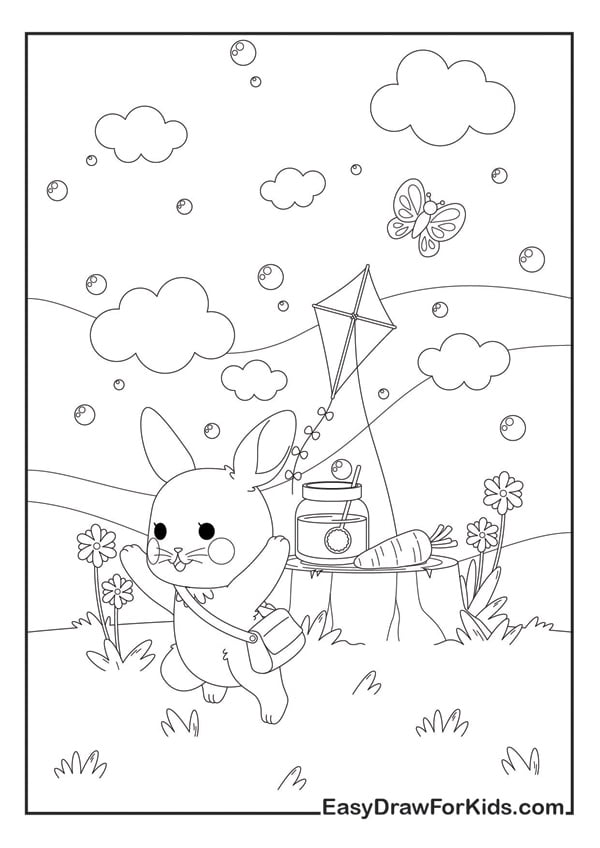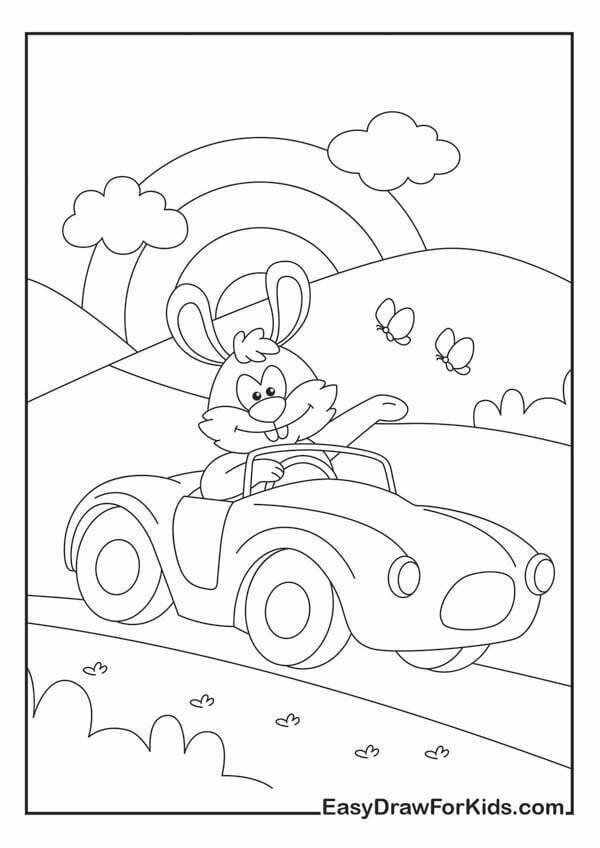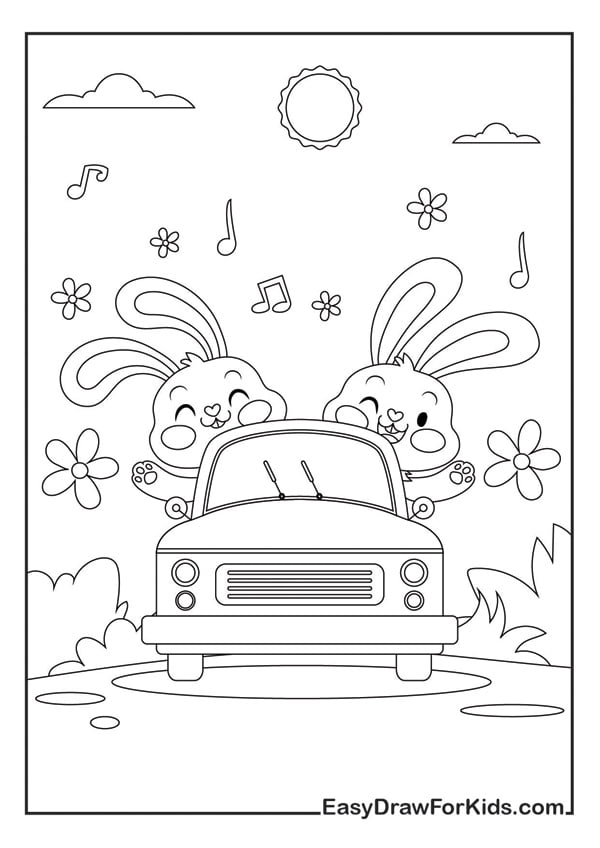 4. Easter bunny coloring pages
This collection provides Easter themed patterns that add excitement to the coloring experience.
Kids can bring to life adorable chibi bunnies holding carrots or rabbits with baskets of colorful eggs.
These illustrations capture the essence of Easter and are a delightful way to celebrate the holiday season.
Additionally, we offers a range of rabbit illustrations holding flowers, which provide a charming and aesthetic touch to the coloring process.
You can use pastel colors for a soft and cute look.
These designs are perfect for children who appreciate detailed and realistic artwork.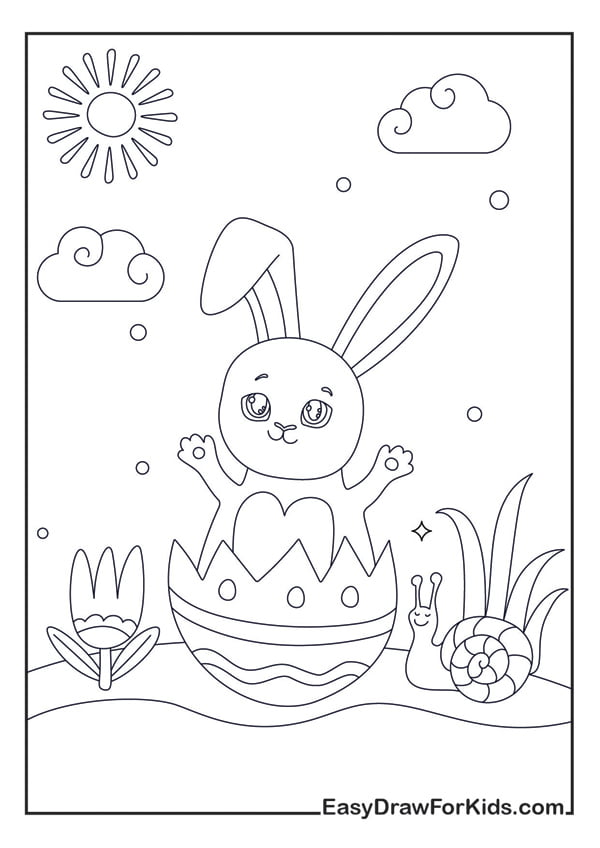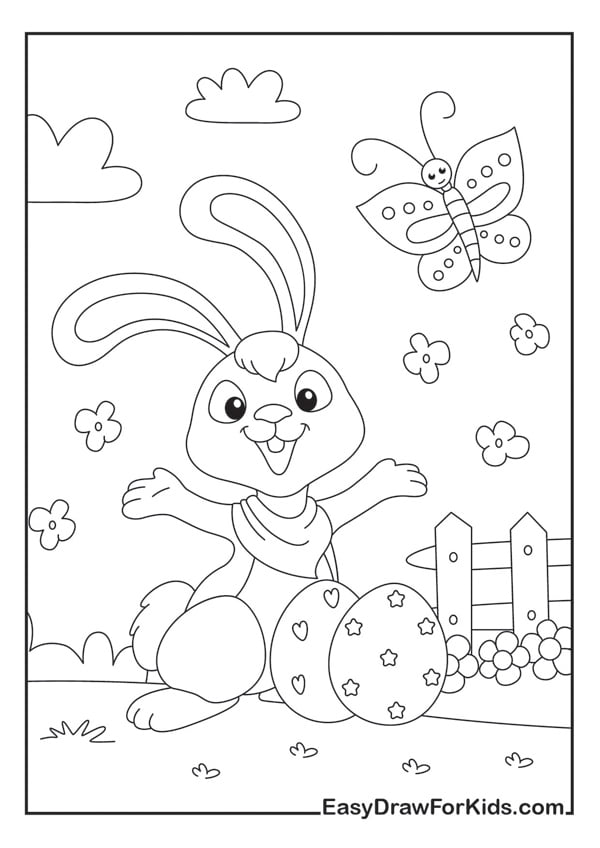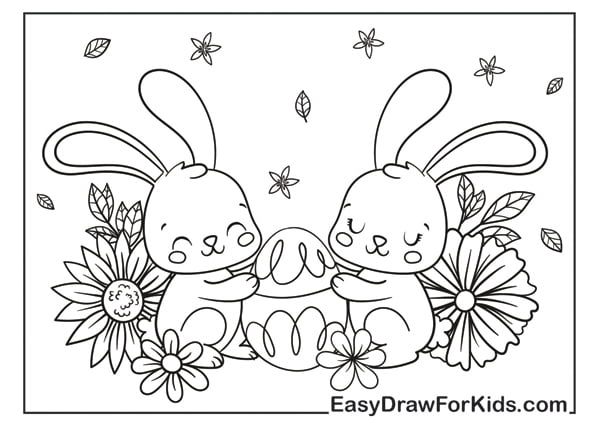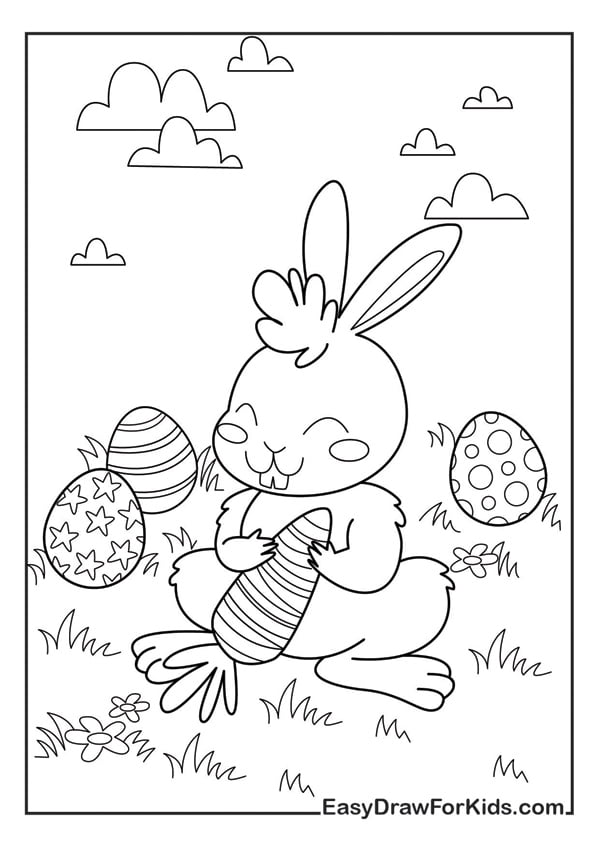 5. Funny bunnies coloring sheets
This collection offers a delightful selection of bunny coloring pages that are both captivating and easy to color.
With their simple yet charming illustrations, children can let their creativity soar. From floppy-eared bunnies to adorable bunny families, there is no shortage of inspiration.
This can be an opportunity to explore different colors for the flowers and add a touch of nature to your coloring.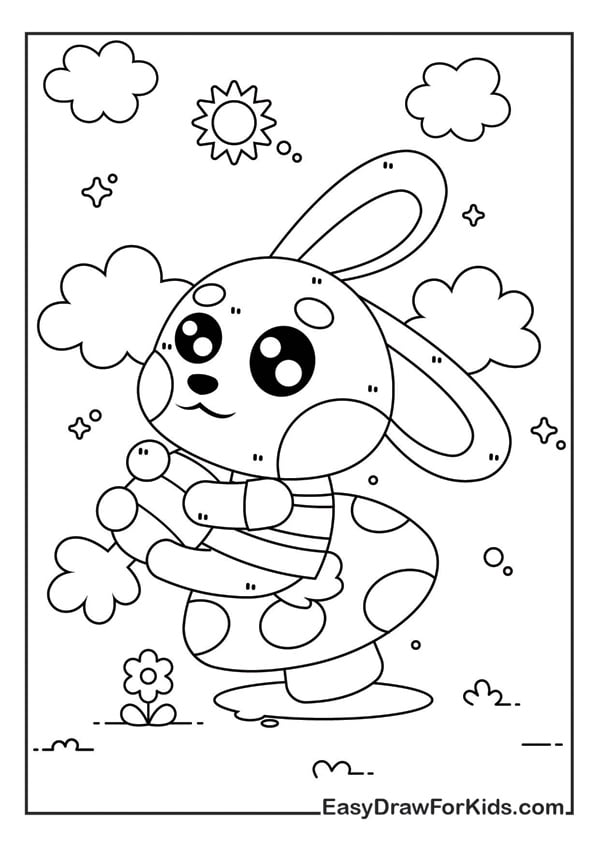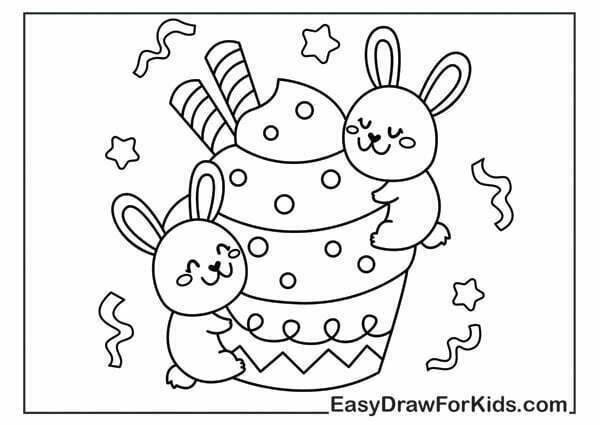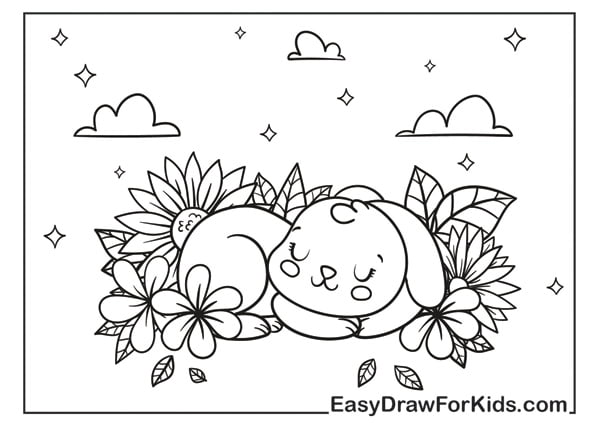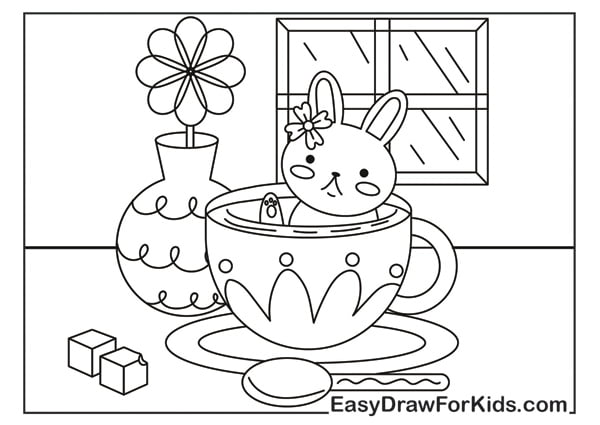 6. Exploring a Wonderland of Bunny Coloring Pages
This collection encompasses a wide array of bunny illustrations, suitable for children of all ages.
From adorable baby bunnies to majestic rabbits surrounded by lush flowers, it will something to captivate every young artist.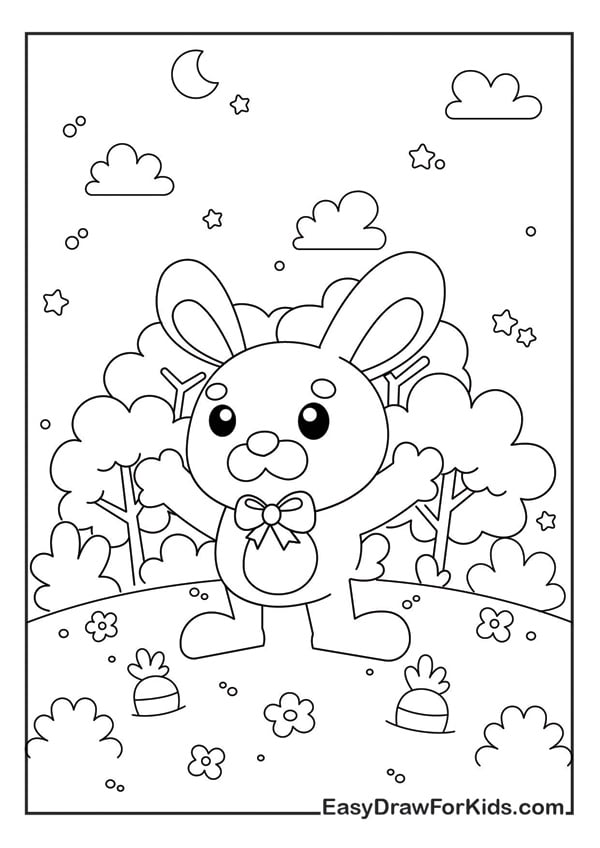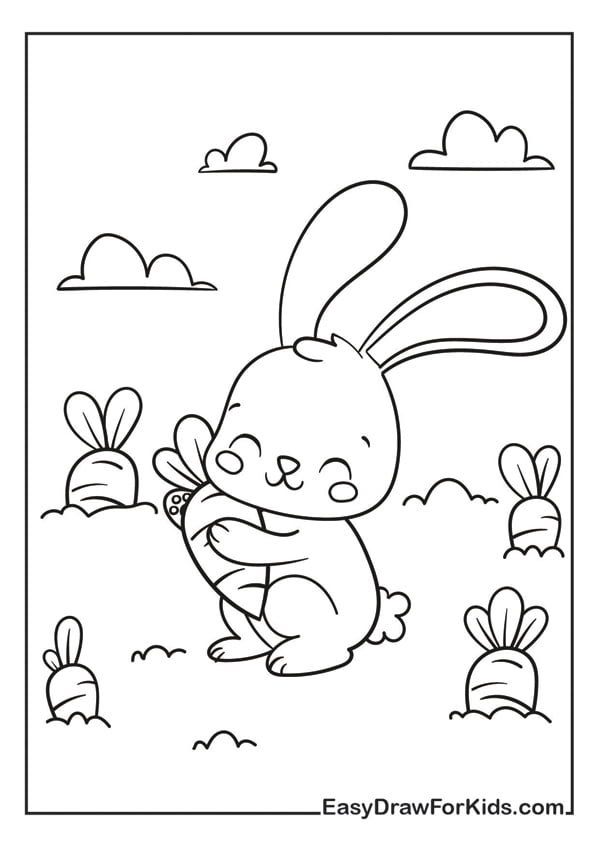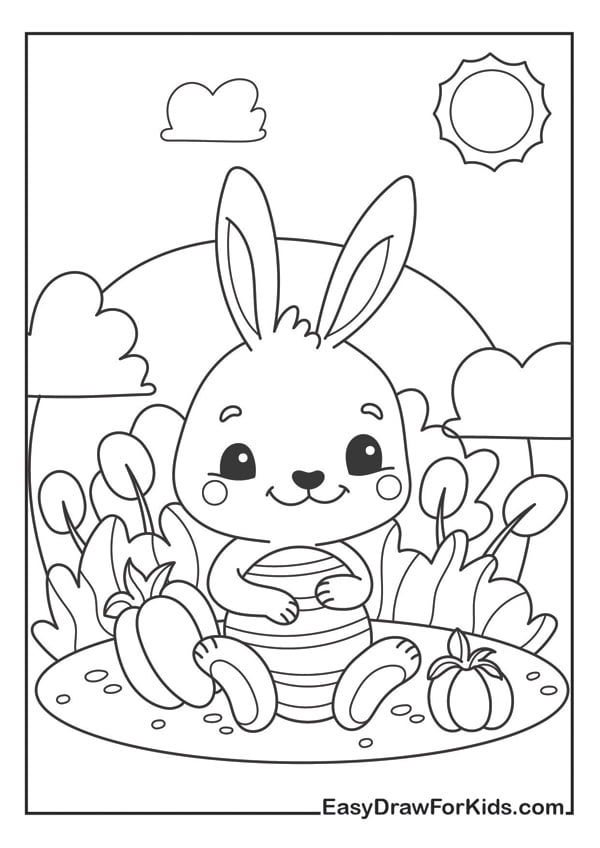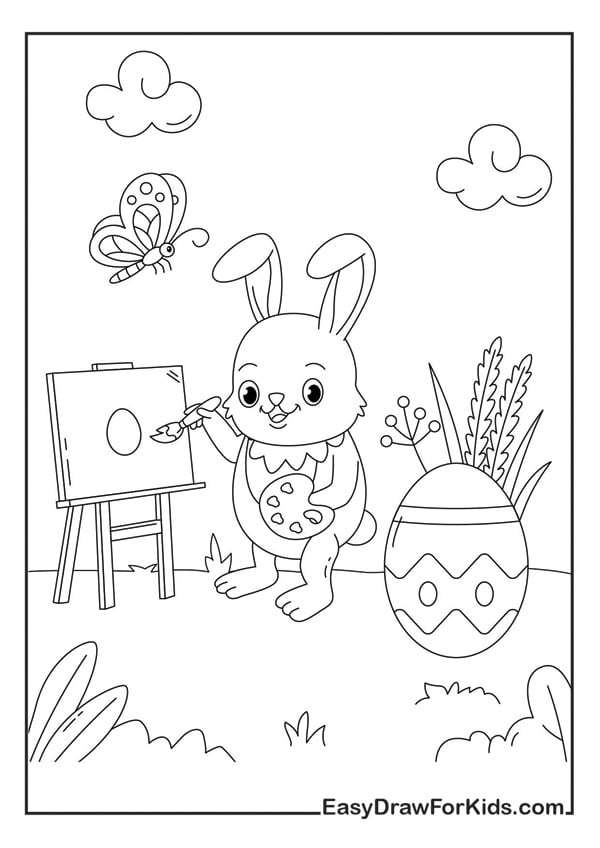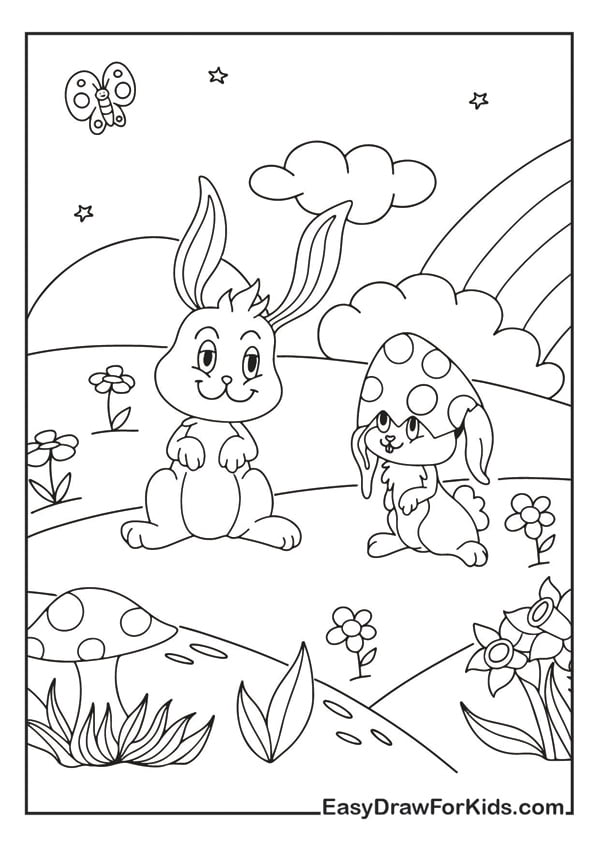 7. Coloring pages of rabbits enjoying carrots
This collection provides a unique collection of coloring sheets that capture the playful and endearing nature of rabbits.
Kids will be delighted to color in bunnies munching on carrots, fast running speed, and cultural symbolism while indulging in the joy of coloring.
This simple design can be fun to color, and you can experiment with vibrant orange colors for the carrots.
These illustrations are sure to bring a smile to any child's face.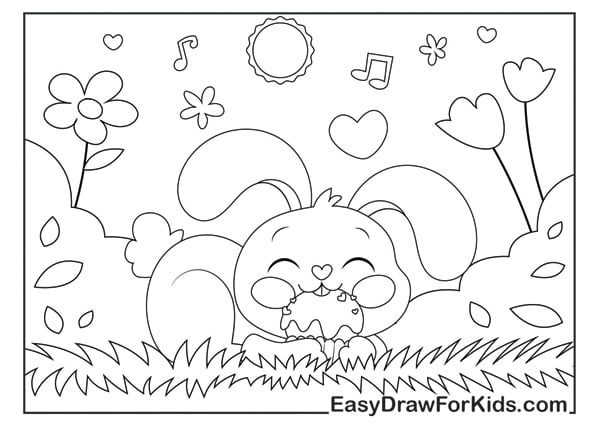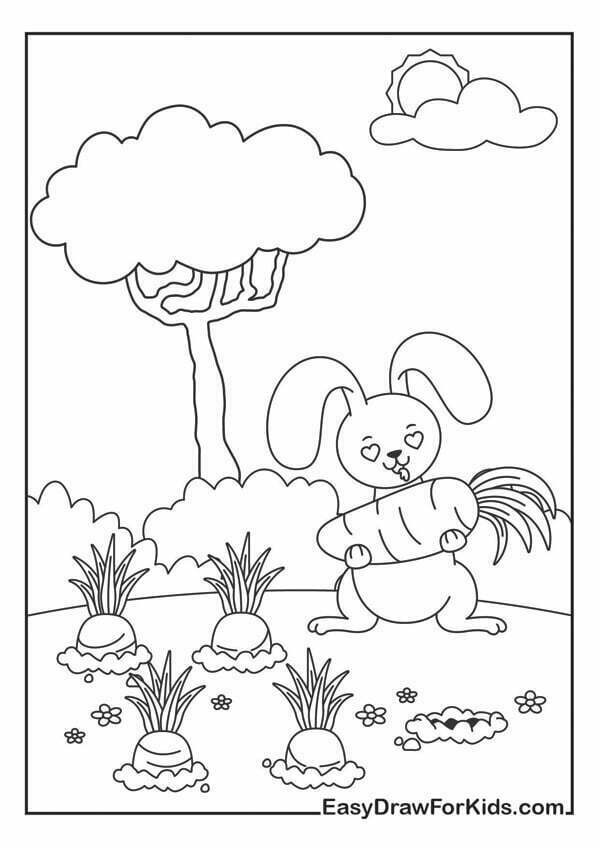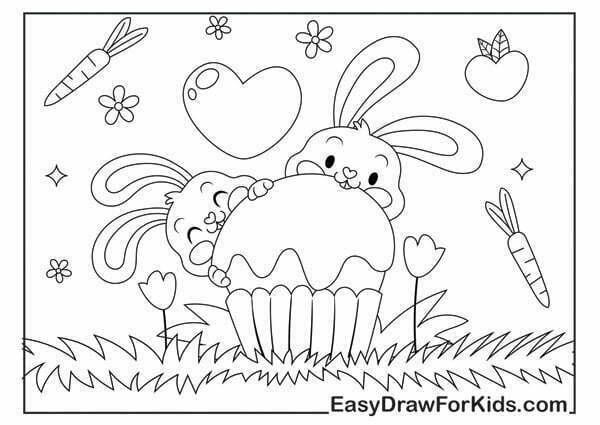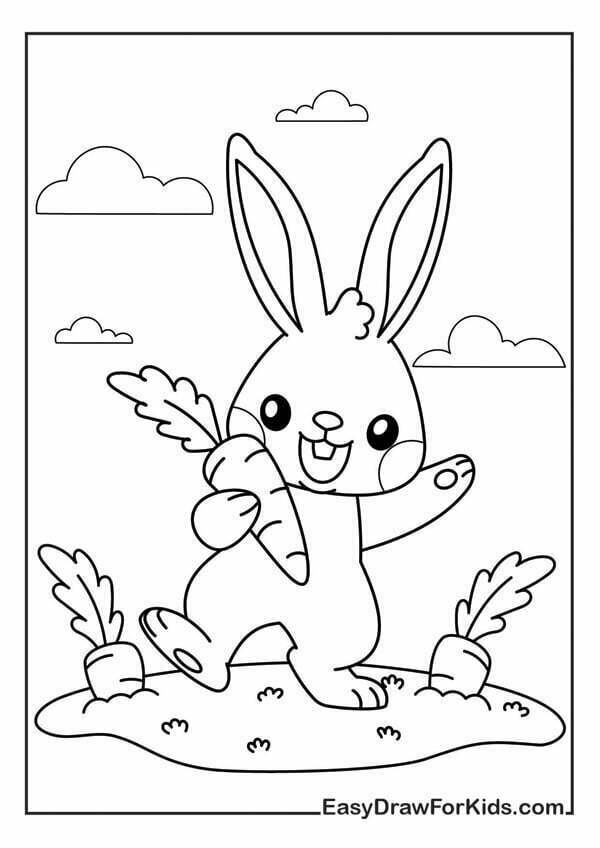 >>> Read more: Turtle Coloring Pages
Tips and Tricks for Bunny Coloring
This is some tips and ideas for coloring bunny pages. Here are a few suggestions:
Choose Soft and Natural Colors: Bunnies are often associated with softness and cuteness. Opt for colors that reflect their natural appearance. Light shades of gray, brown, and white can create a realistic and fluffy bunny look.
Consider Background Elements: To make your bunny coloring page more interesting, think about adding some background elements. You can draw grass, flowers, or a sunny sky to create a cheerful setting for your bunny. This can add a pop of color and make the scene more engaging.
Get Creative with Colors: While realistic coloring is an option, feel free to explore your creativity and experiment with different color combinations. You can make your bunny a fantasy creature by using vibrant or pastel colors. Let your imagination guide you!
Remember, the most important thing is to enjoy the coloring process and have fun. There are no strict rules, so feel free to express your creativity and make your bunny coloring page unique!
Conclusion
In conclusion, bunny coloring pages are readily available for children to print and enjoy coloring.
In this article offer a diverse selection of bunny coloring pages, ranging from simple drawings to intricate illustrations.
Whether your child prefers cute bunnies, detailed rabbit heads, Easter-inspired designs, or captivating facts about rabbits, there is something for every child's preference.
So, grab some coloring pencils, print out these delightful coloring sheets, and let your child's creativity soar as they bring these adorable bunnies to life!