Are you interested in learning how to draw a ghost step by step?
Drawing a ghost can be a fun and spooky subject, it's a great way to express your creativity.
In this article, we will provide you with a step-by-step guide on how to draw a ghost, from the basic sketch to the finished masterpiece.
How to Draw a Ghost Step by Step: A Complete Guide
In this article on how to draw a ghost in 6 steps to help you drawing a cute ghost with ease!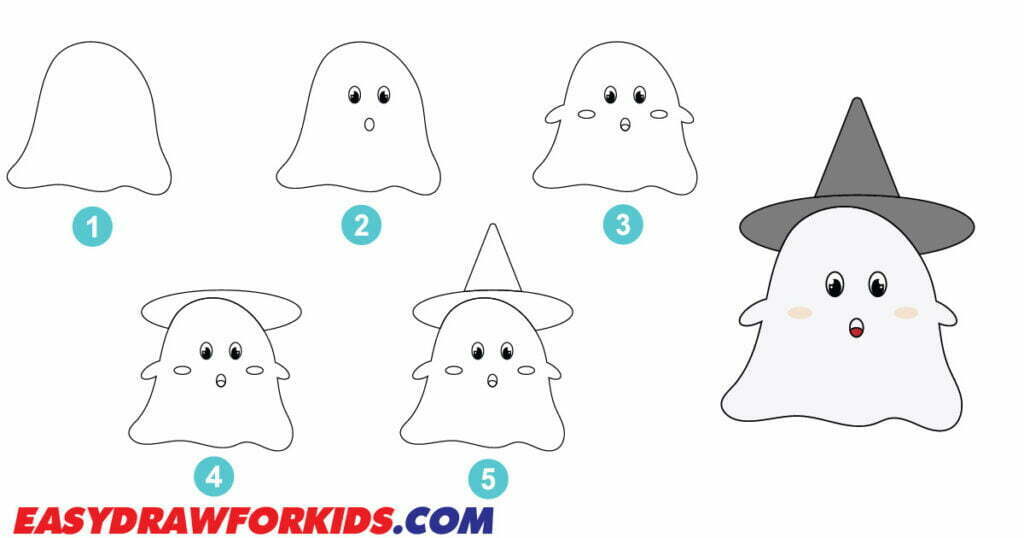 Step 1: Sketch the Basic Shape of the Ghost
Determine the size of your drawing and depict a long, curved line in the same shape as in the example.
Draw a wavy line at the bottom to end up with the closed loop.
Sketch lightly so that you can easily erase and adjust as needed.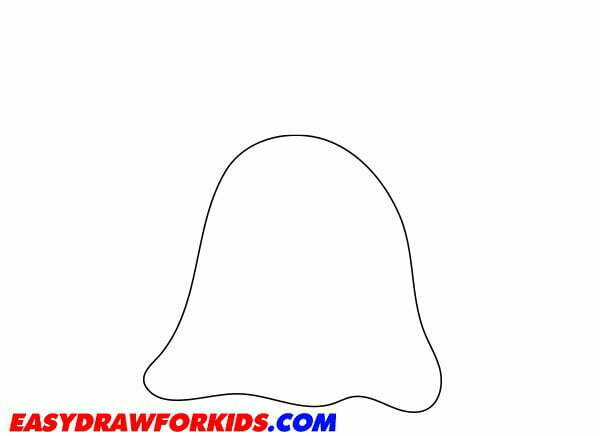 Step 2: Add the Facial Details
Once you have the basic shape of the ghost, it's time to add facial details.
Draw two large, oval shaped eyes on the head. Leave some space between the eyes for the ghost's mouth.
Add an oval shape below the eyes to create the ghost's mouth. You can make the mouth smile, frown, or have a neutral expression.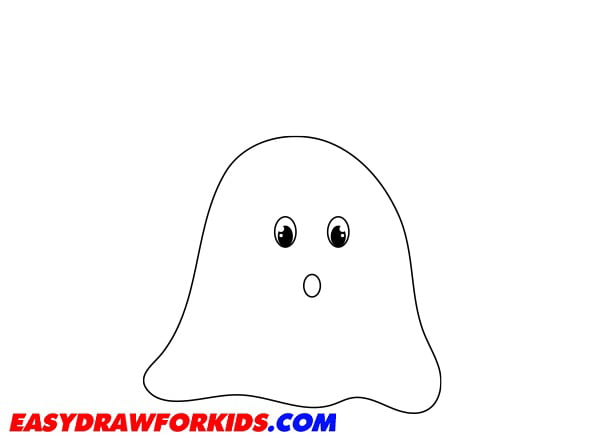 Step 3: Draw the Arms
Add two short, curved lines on each side of the ghost's body to indicate its arms.
Add two oval shapes to give it rosy cheeks.
Draw a curved line inside the mouth to represent the ghost's suprise.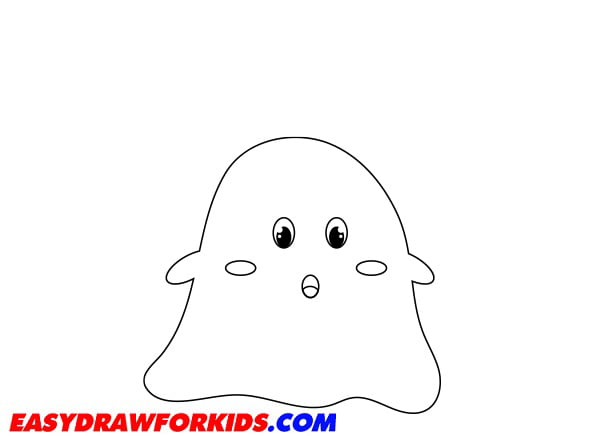 Step 4: Draw a Witch Hat
The third step of this guide on how to draw a ghost will drawing the witch hat
Drawing a witch hat for fun and spooky addition to your ghost artwork.
Start by drawing the base of the hat.
Draw a slightly curved horizontal line near the top of ghost's head to represent the brim of the hat.
The length of the line will determine the width of the brim.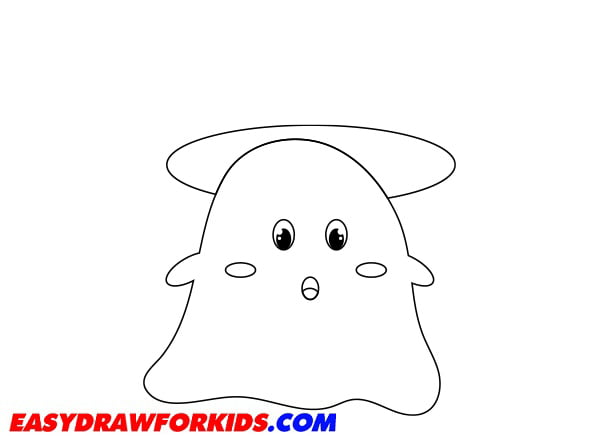 Step 5: Complete Witch Hat
From the ends of the brim, draw two diagonal lines that converge at the top. These lines will form the sides of the hat.
Make the lines slightly curved to give the hat a conical shape.
The angle and length of the lines will determine the height and slant of the hat.
Connect the top of the converging lines with a curved line. This line will complete the cone shape of the hat.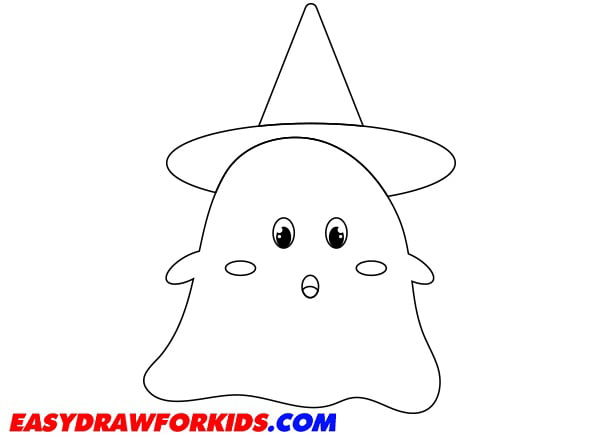 Erase any unnecessary guidelines and refine the shape and details of the ghost.
Step 6: Color the Drawing
If you want to add some color to your ghost drawing, now is the time to do it.
Use your preferred coloring materials to add color to your drawing.
Ghosts are often depicted in shades of white, light gray, or pale blue.
You can also add shading and highlights to give the ghost more depth and dimension.
Alternatively, you can leave your ghost drawing in black and white for a classic, spooky look.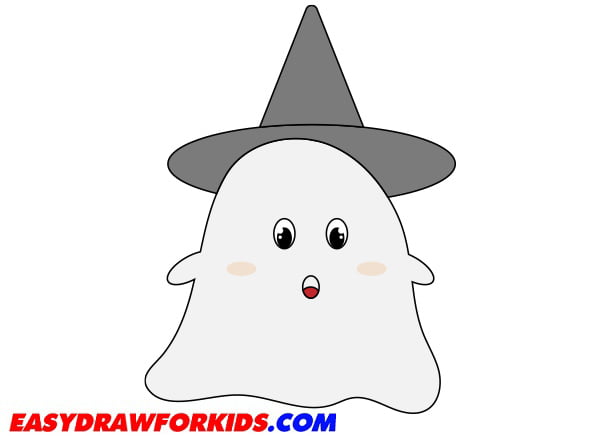 Examples of How to Draw a Ghost
Here are a few examples of different styles and techniques you can use when drawing a ghost:
Cartoon Ghost: For a fun and playful ghost, draw a simple oval with two circles for eyes and a curved line for the mouth. Add a few "spooky" details like a jagged hemline or floating arms.
Realistic Ghost: If you're looking for a more detailed and intricate ghost, try using shading and highlights to create depth and texture. You can also experiment with different poses and expressions to convey different moods.
Silhouette Ghost: For a minimalist and stylish take on a ghost, try drawing a simple silhouette using only black ink. Use thick lines and negative space to create an eerie and haunting effect.
Tips for Drawing a Realistic Ghost
If you want to take your ghost drawing to the next level and make it look more realistic, here are some tips:
Use reference images: Look online for pictures of different types of ghosts to get inspiration and ideas for your drawing.
Practice shading: Shading can add depth and dimension to your drawing, so take time to practice different techniques and find one that works best for you.
Experiment with materials: Don't be afraid to try different materials, such as charcoal or pastels, to see how they affect your drawing.
Conclusion
Drawing a ghost step by step can be a fun and rewarding activity for artists of all levels.
This is a basic guide how to draw a ghost, you can create a spooky and realistic ghost drawing that will impress your friends and family.
Let your imagination roam and have fun creating a spooky and adorable ghost!
You may also enjoy: