Seals are fascinating creatures that have been the subject of art for centuries.
Their sleek bodies and adorable faces make them an excellent choice for artists looking for a fun and engaging subject to draw.
However, capturing the essence of these charming animals can be challenging, especially if you're not sure where to start.
In this article, we'll take a step-by-step look at how to draw a seal so that you can create your own beautiful artwork.
How to Draw a Seal: A Step by Step Guide
To draw a seals accurately, it's crucial to understand the basic anatomy and proportions.
Seals are mammals that belong to the pinniped family, meaning they have flippers and a streamlined body shape suitable for swimming.
Their bodies are elongated and tapered towards the rear end, with a round head and large eyes located close together.
Another distinguishing feature of seals is their whiskers, which protrude from their cheeks.
These features are essential to keep in mind when drawing seals as they help to create a lifelike image.
Here are two different styles you can try when you learn how to draw a seal step by step.
1. Simple Seal Drawing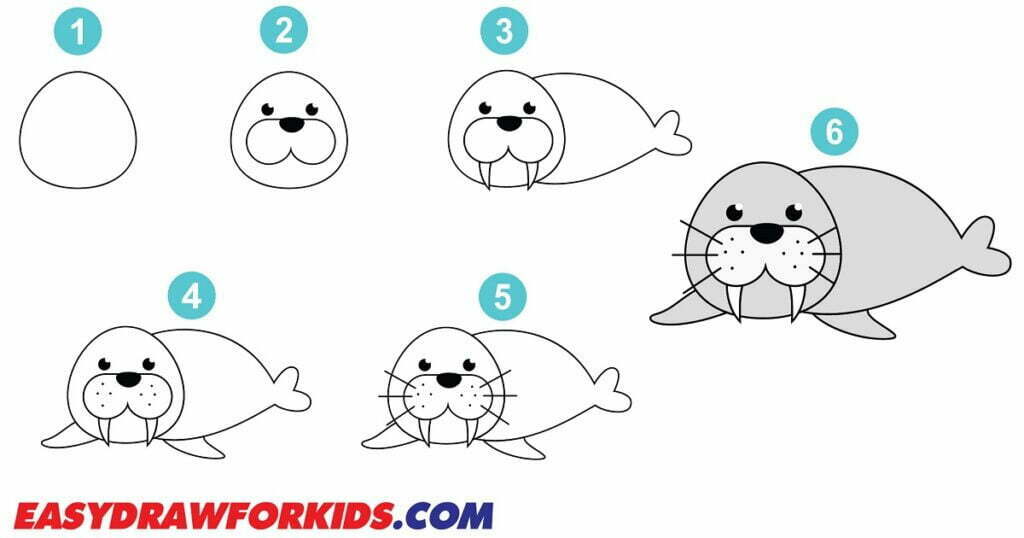 In this article on how to draw a seal in 6 steps to help you drawing a simple seals with ease!
Step 1: Sketch out the Seal's Head
In this first step in our guide on how to draw a seal by draw a shape look like a circle, use the curved line to draw the outline of the head.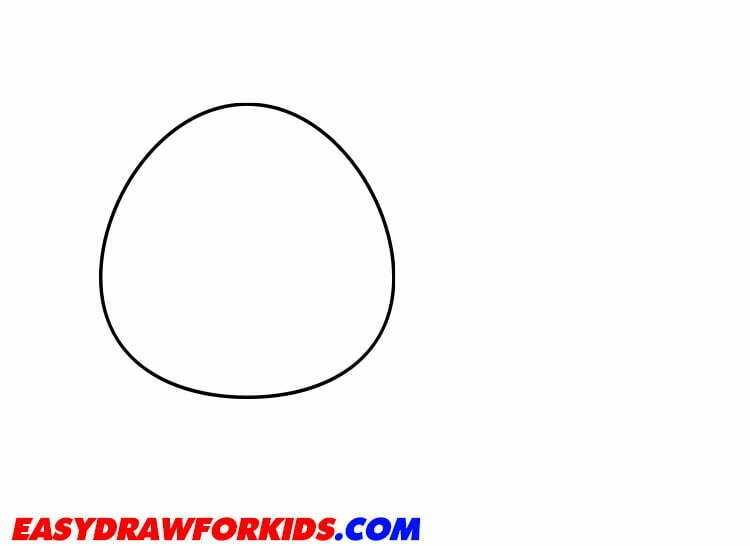 Step 2: Depict the Face
Start by drawing the snout, which should be slightly elongated and curved upwards.
Then, add the eyes – two small circles placed towards the top of the head.
Next, sketch the mouth by drawing two curved lines beneath the snout.
Step 3: Sketching the Body
Start by sketching the basic shape of the seal's body.
Begin by drawing a large oval for the body
Next, draw a curves along the bottom of the body to represent the flippers.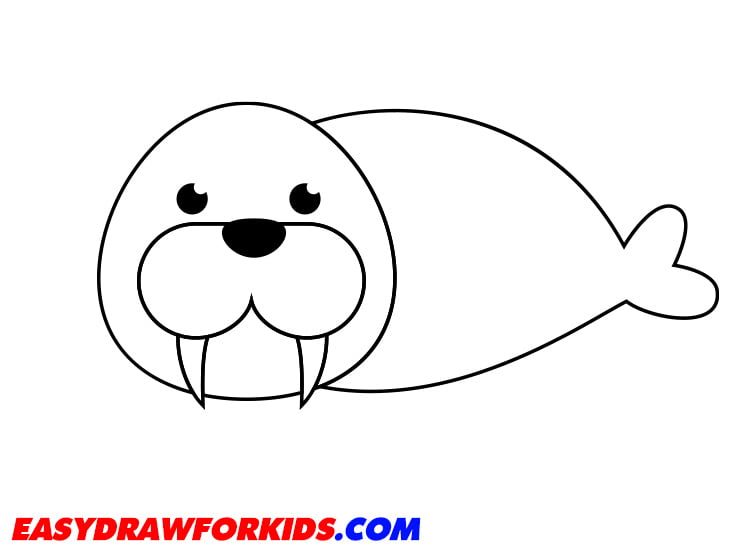 Step 4: Defining the Seal's Fins
Draw the fins with curved lines on the sides of the seal's body.
Draw some dot at the seal's mouth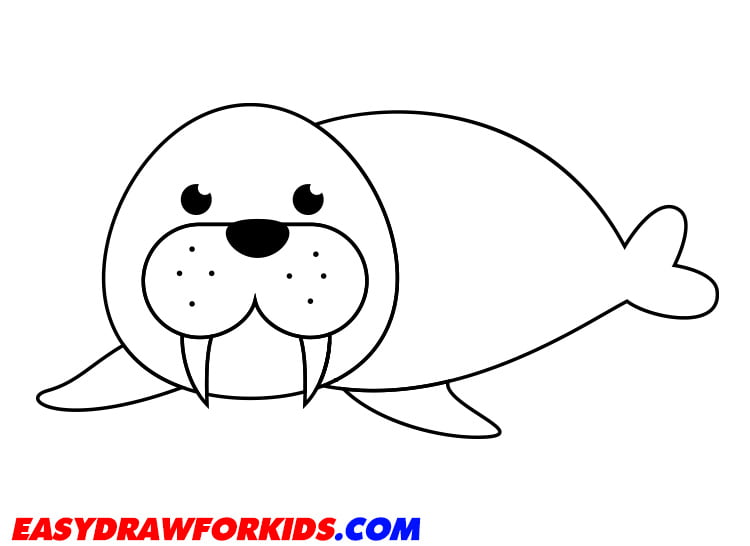 Step 5: Add the Details
Draw the whiskers by adding a few short lines on either side of the snout.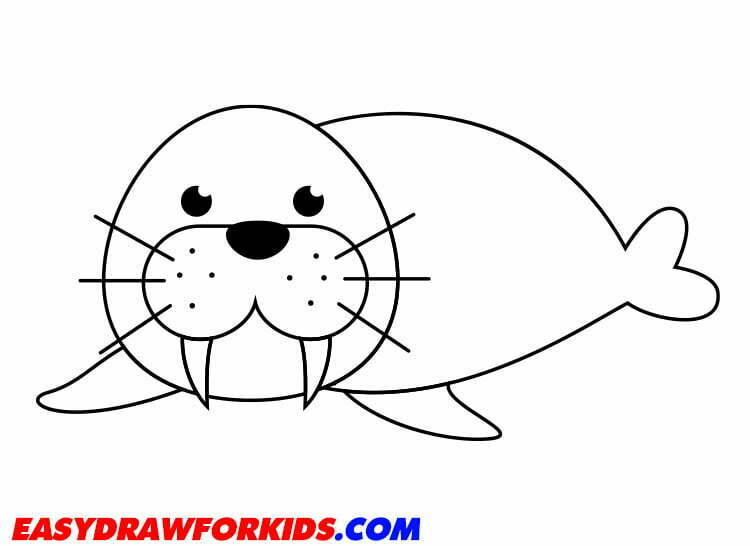 Step 6: Ink and Color (Optional)
Once you are happy with your pencil drawing, you can go over the lines with black pen or marker to make them darker and more defined.
If desired, add color using crayons, colored pencils, or markers. Use grey, brown, black, and white for shading.
Add spots if drawing a spotted seals. The eyes can be blue, brown, or black.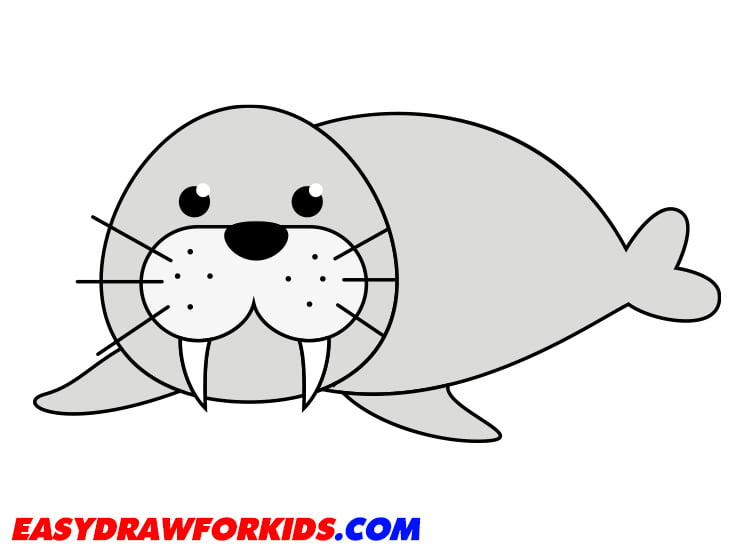 2. Cartoon Seal Drawing Easy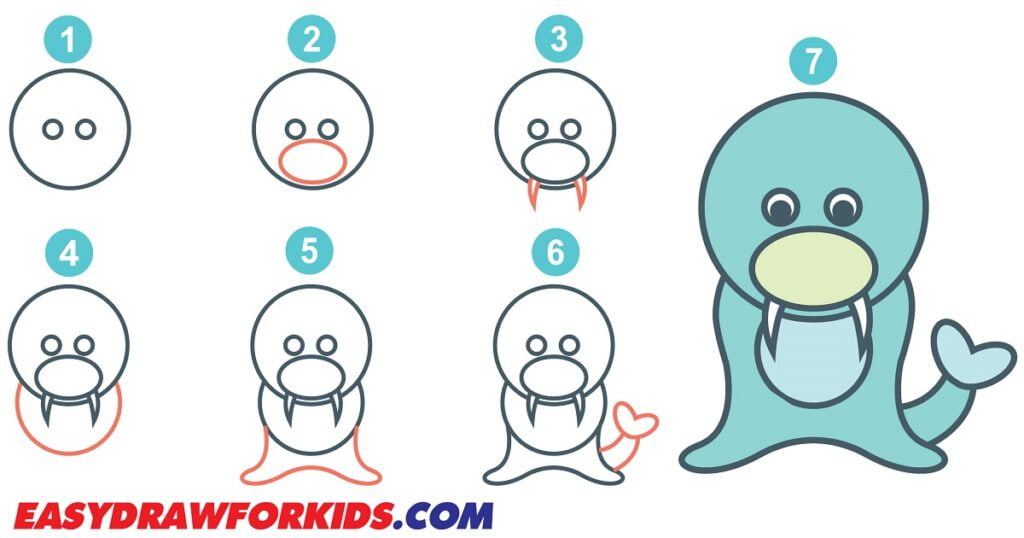 Step 1: Start with the Basic Head Shape
At first, draw a circle for the seal's head, then add two small circle inside the head for the seal's eyes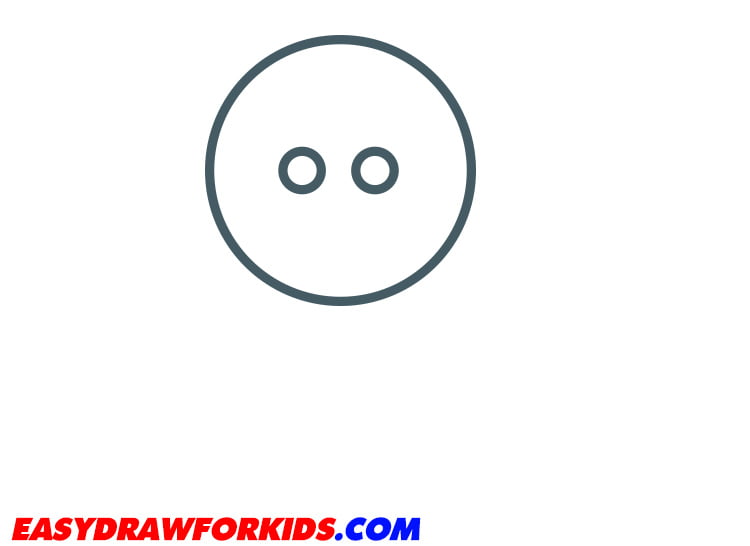 Step 2: Depict the Seal's Mouth
Draw an oval shape below the eyes for the seal's mouth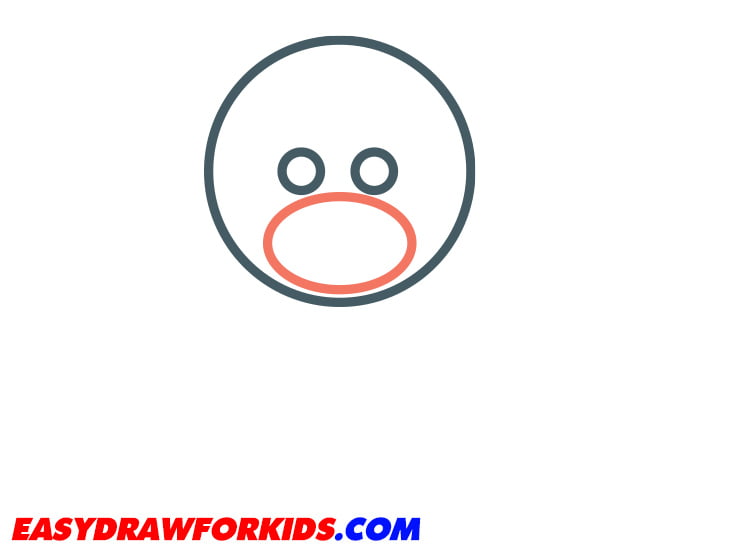 Step 3: Depict the Fang
Draw two triangles for the seals fangs coming out of the bottom of the nose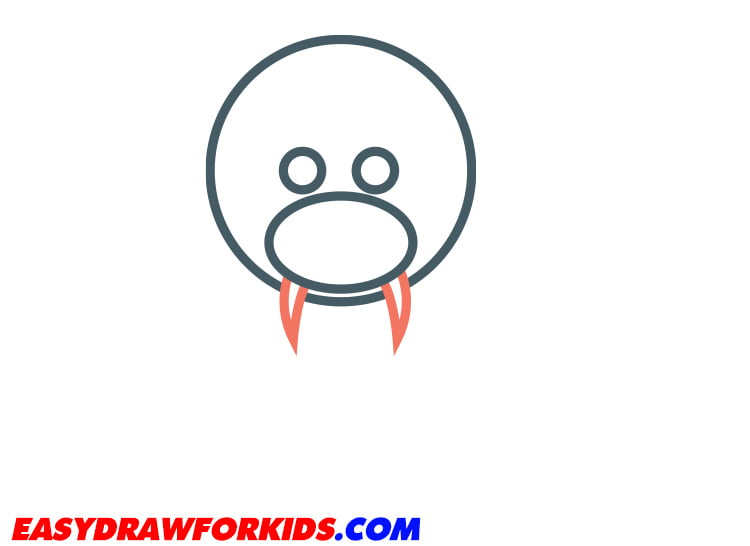 Step 4: Depict the Body
Draw a curve line for the seal's body as shown the picture
Step 5: Outline the Seal's Fins
The fifth step of this guide on how to draw a seal will focus on the seals fins.
Draw the fins with curved lines on the sides of the seal's body.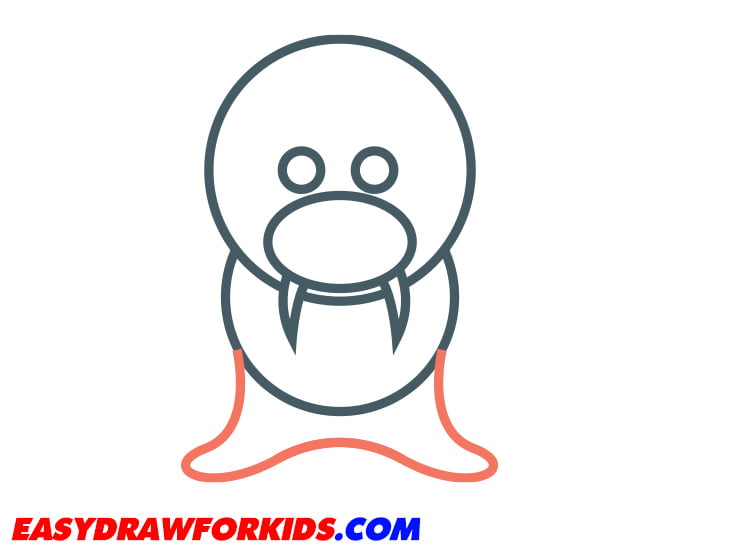 Step 6: Depict the Flippers
Draw two curve lines coming out the body to represent the tail, add the shape look like the heart for the flipper
Add any final touches that you feel are necessary, such as additional shading or details.
Finally, use an eraser to clean up any unwanted marks and give your drawing a polished look.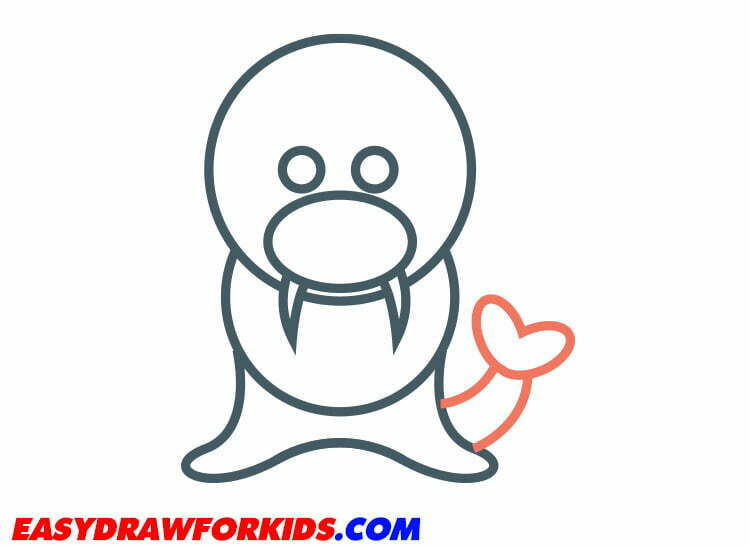 Step 7: Color the Picture
Now that we've successfully this guide how to draw a seal, it's time to bring your cartoon seal art to life with color!
Use dark and light blue for your picture or by your style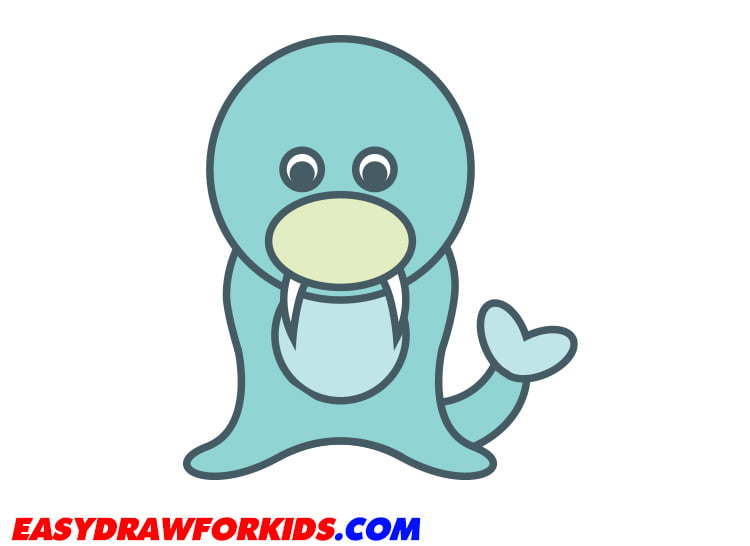 And there you have it – a cute seal ready for the Arctic! Don't forget to sign your artwork. Add details like background, ice, or water to complete your scene.
With a little practice like this guide how to draw a seal, you'll be drawing adorable seals with ease.
Tips for Drawing Seals
Here are some additional pointers for drawing appealing seals:
Use reference photos for anatomy and proportions. Seals come in many species with unique traits.
Start with basic shapes like circles, ovals, and triangles before adding details. Getting the proportions right early is key.
Observe textures and patterns. Seals have sleek, shiny fur and whiskers. Note mottled coloring and spots.
Experiment with different poses. Seals love to lounge on rocks and beaches. Capture them upright, lying down, clapping, or wiggling.
Practice makes perfect. Drawing seals takes observation and patience. Sketch many quick studies to steadily improve.
With a little practice, you'll be drawing charming seals with personality and life. They make endearing subjects for artists of all levels.
Conclusion
Drawing seals is a delightful way to spend your artistic time. With their plump bodies, expressive faces, and charming whiskers, seals make for fun subjects to sketch, color, and bring to life on paper.
By following the steps in this guide how to draw a seals, observing reference photos, and practicing often, you will be on your way to drawing seals of all types.
Grab your sketchbook and pencils and let your imagination swim with these darling marine mammals today!
Seals await your drawings.
You may also enjoy: