Learning how to draw an ant step by step is a fun and easy way to practice your artistic skills.
Ants have simple body structures that make them approachable subjects for beginning artists.
With some basic shapes and a bit of patience, anyone can learn to sketch these tiny insects.
In this simple, step by step drawing tutorial, you'll learn how to draw an ant in a sideways profile view.
How To Draw An Ant – Step By Step For Kids And Beginners
Ants are fascinating little creatures that inhabit almost every land environment on earth. Over 12,000 different ant species have been identified, and they display a wide variety of shapes, sizes, and colors.
Their highly organized colonial lifestyle provides creative inspiration for artists and illustrators.
By following some simple steps, you can learn how to draw various ant species in a realistic, anatomically-correct way.
This beginner's drawing tutorial will teach you how to draw an ant body, head, legs, antennae, and other defining features using basic shapes and lines.
With practice, you'll be able to bring these tiny insects to life on paper.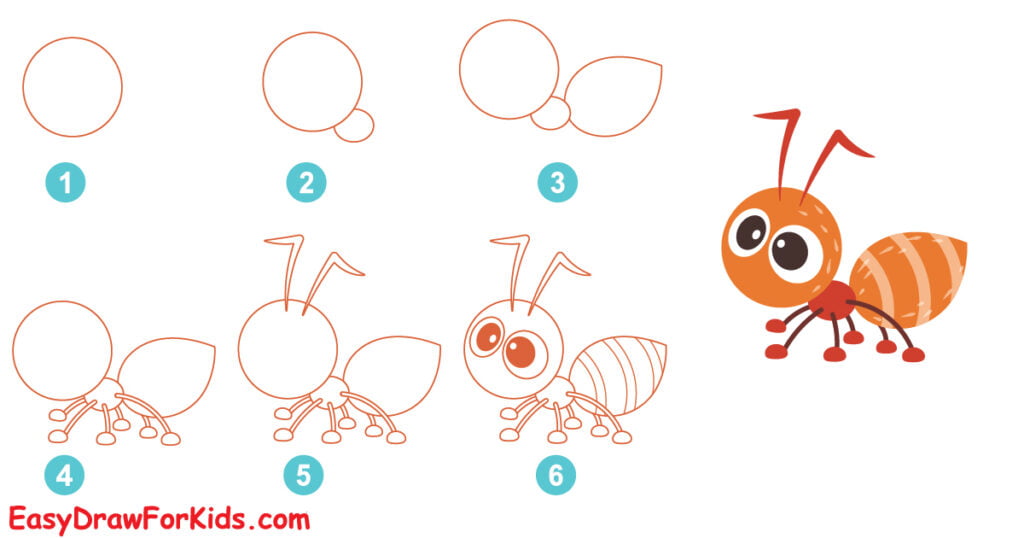 Step 1: Draw the Ant's Head
Start by drawing circle near the center of your paper for the ant's head. Leave plenty of space below the circle for the rest of the ant's body.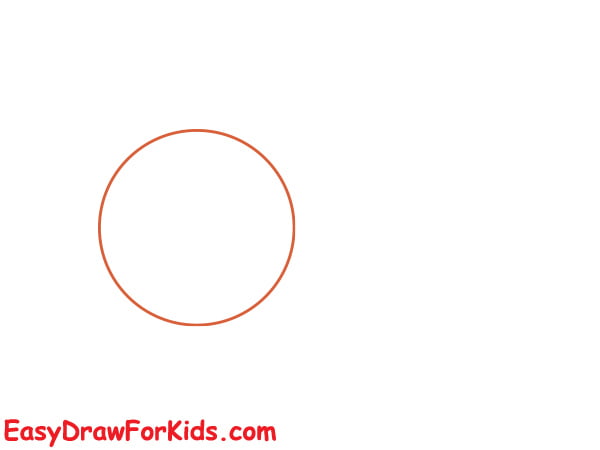 Step 2: Sketch the Thorax
Now draw an oval shape below the ant's head. This represents the ant's thorax, which contains muscle to power the legs.
Make this segment boxier than the head, but keep it relatively small. The thorax provides a "neck" separating the head and abdomen.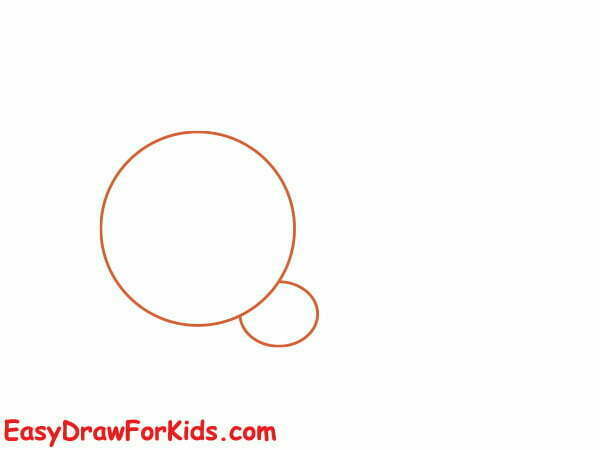 Step 3: Draw the Abdomen
Under the thorax, sketch a larger oval shape for the ant's abdomen. The abdomen stores vital organs and contains most of the ant's mass.
Make the oval slightly wider at the top since the upper abdomen is larger than the narrow waist.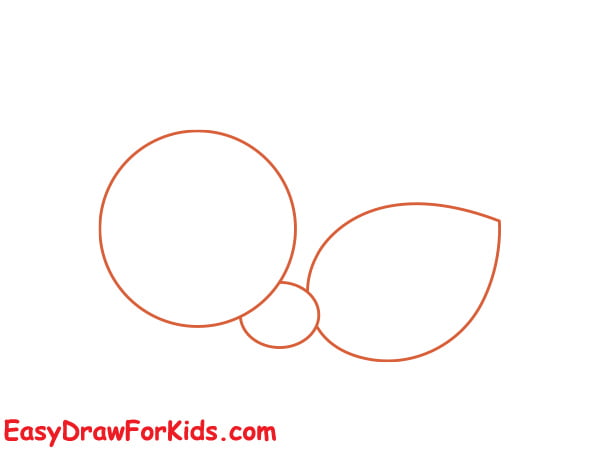 Step 4: Add the legs
The fourth step of this guide on how to draw an ant will focus on the legs of your ant.
Ants have six legs – three on each side of the thorax. Lightly sketch lines for each leg, extending them from the thorax oval.
Make the two front legs longer and angled forwards. Draw the back four legs shorter and angled rearwards.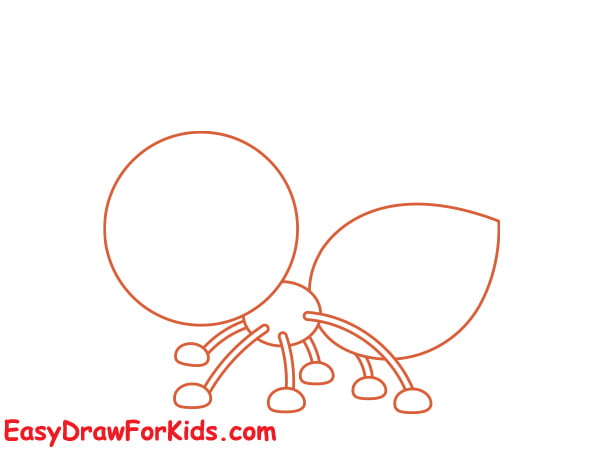 Step 5: Add the Antennae
On the top of the head, draw two lines extending upwards that curve slightly outwards. These represent the antennae on the ant's head.
Antennae are long, segmented, and are key sensory organs for ants. Make sure to leave two antennae with a small gap between them.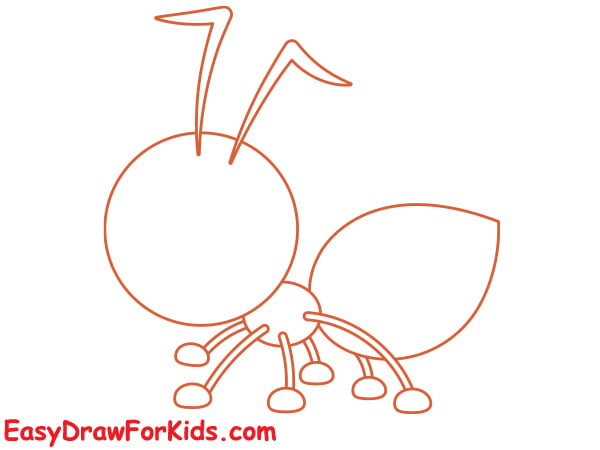 Step 6: Draw other Details
On the lower half of the head, draw two horizontal ovals side-by-side. These will be the ant's large compound eyes. Above the eyes, draw two smaller dots for simple eyes.
Draw segmented lines on the antennae, thorax, and legs to show divisions. Texture the abdomen with irregular lines or spots for realism.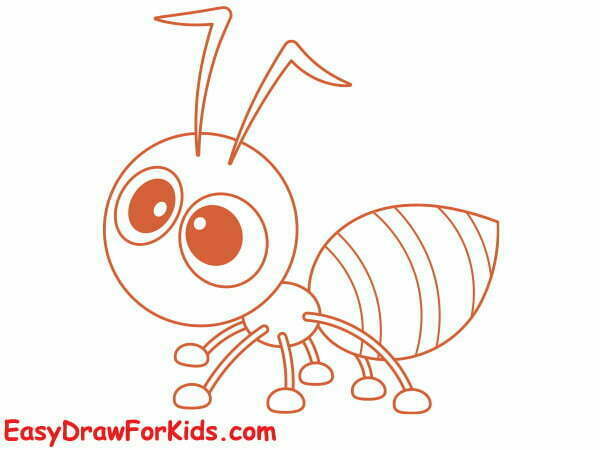 Step 7: Color the Drawing
Now that we've successfully this guide how to draw an ant, it's time for the most exciting part. 
Shade the drawing lightly if you want to show the ant's body segments in a realistic 3D form. Taking time on these finishing touches will really make your ant drawing come to life.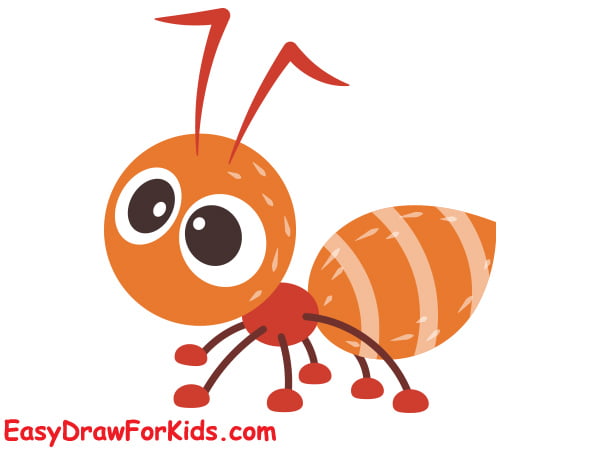 Tips for Drawing Ants
Here are some helpful tips for drawing ants in various poses:
Study ant anatomy and behavior. Understanding ant body structure will improve accuracy.
Use photos of live ants for reference. Match details like leg posture and antenna angles.
Position the ant's legs as if it is walking or standing in a natural pose.
Practice drawing different ant species like carpenter, leafcutter, honeypot or bullet ants.
Draw a group of ants carrying food or crawling in a line to illustrate colony activity.
With basic drawing skills and close observation, you can learn to draw ants of all shapes and sizes. Start with simple line drawings, then add value, texture and color to bring your tiny subjects to life. Watching live ants move and behave will further improve your ability to depict them realistically through art.
Conclusion
Learning how to draw an ant step by step allows you to gain skills in carefully observing shape, form, texture, and posture in nature. Mastering basic animal drawing techniques will help you recreate ants and other insects realistically.
With the right artistic tools, reference materials and practice, anyone can become skilled at illustrating ants. The more you understand ant anatomy, the better your drawings will become. Soon you'll be able to populate a whole ant colony on paper.
You may also enjoy: