If you're looking to add a majestic ocean creature to your art collection, you can't go wrong with a whale.
Most people think of whales as being huge, but did you know that the blue whale is actually the largest animal on Earth?
And what's even more amazing is that these colossal creatures are gentle giants!
In this tutorial, you will learn how to draw a whale using a few simple shapes.
How To Draw A Whale – A Step by Step Guide
In this guide how to draw a whale, we'll show you two different whale drawing techniques that you can use to create your own masterpiece.
The first technique is perfect for beginners, we'll start by drawing the basic outline of the whale, then add some simple shading to give it some dimension.
For the second technique, we'll add a bit more detail to the drawing, including the whale's flippers, tail, and water spout.
This technique is a bit more challenging, but with some practice, you'll be able to master it in no time.
So, grab your pencil and paper and let's get started!
1. Cartoon Whale Drawing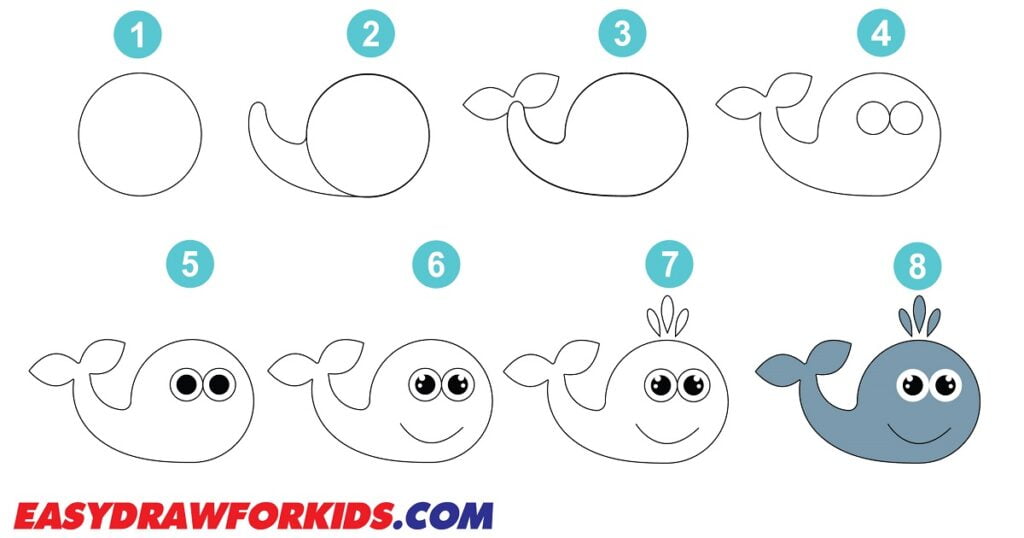 This guide on how to draw a whale in 8 steps to help you drawing a cartoon whale with ease!
Step 1: Draw the Whale's Head
Start by lightly sketching a circle for the whale's head. This will be the basic framework upon which you'll add more detail.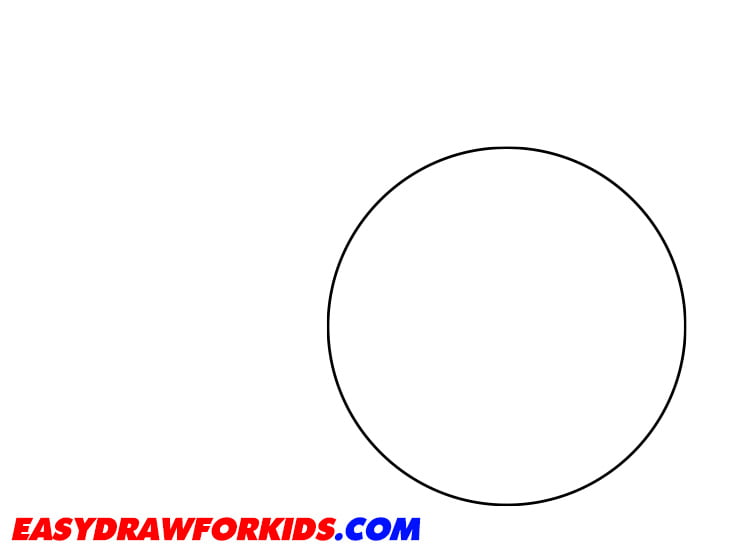 Step 2: Draw the Whale's Torso
Add a long, curved line for the torso of the whale
Once you have the basic body outline, go over the lines more darkly and smooth out the curves. Erase any unnecessary initial sketch marks.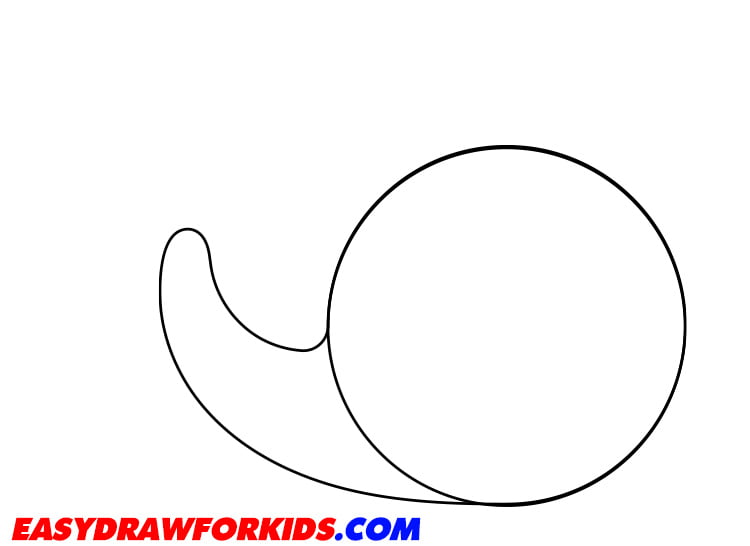 Step 3: Draw the Whale's Tail
The third step of this guide on how to draw a whale will focus on the tail of your whale
Depict the tail with smooth lines, which consists of two parts.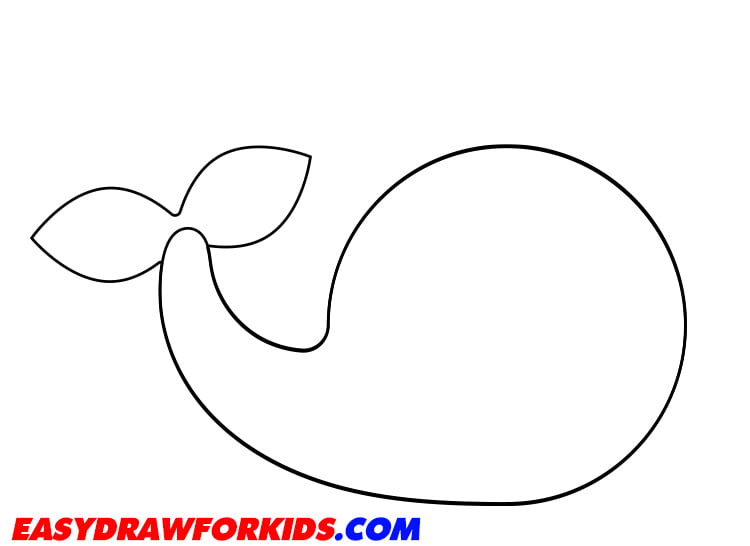 Step 4: Draw the Whale's Eyes
Use eraser (eraser) to erase the excess lines
Depict the whale's eyes as two identical circles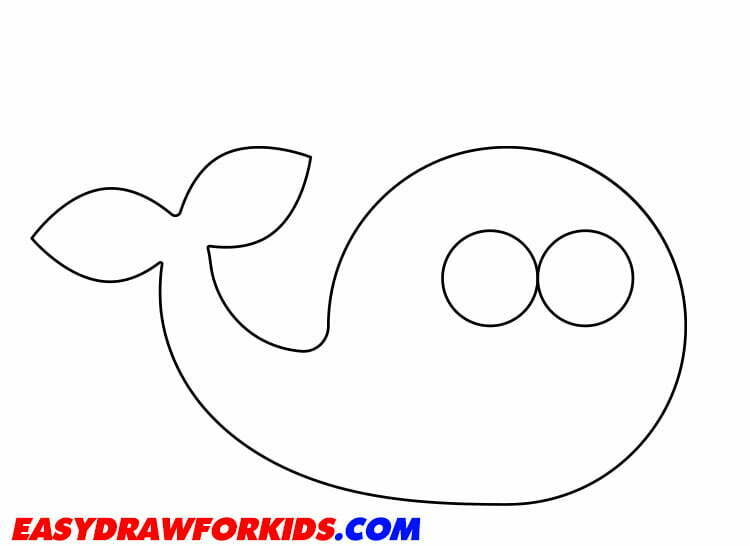 Step 5: Draw the Whale's Pupils
Draw two dots inside the eyes for the pupils as shown the picture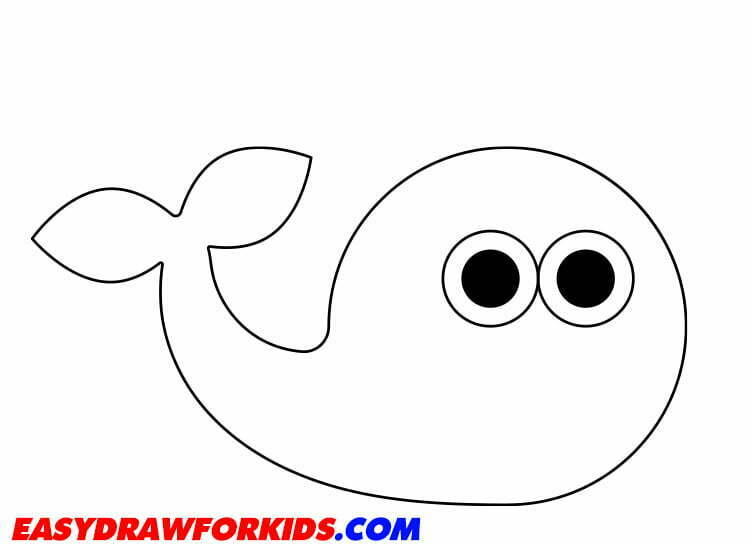 Step 6: Add Highlight and Mouth
Draw small cirlcle inside the pupils for the highlight and a curve line for the smiling mouth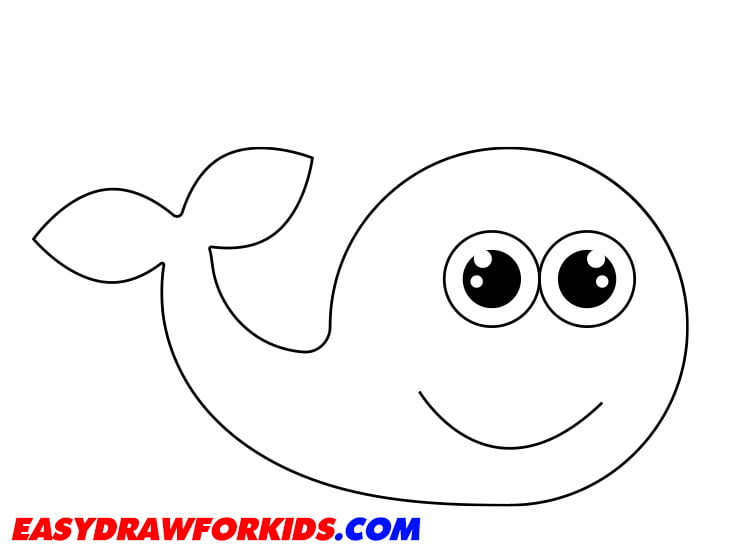 Step 7: Draw the Water Spout
Add three oval shapes above the whale's head to complete the drawing.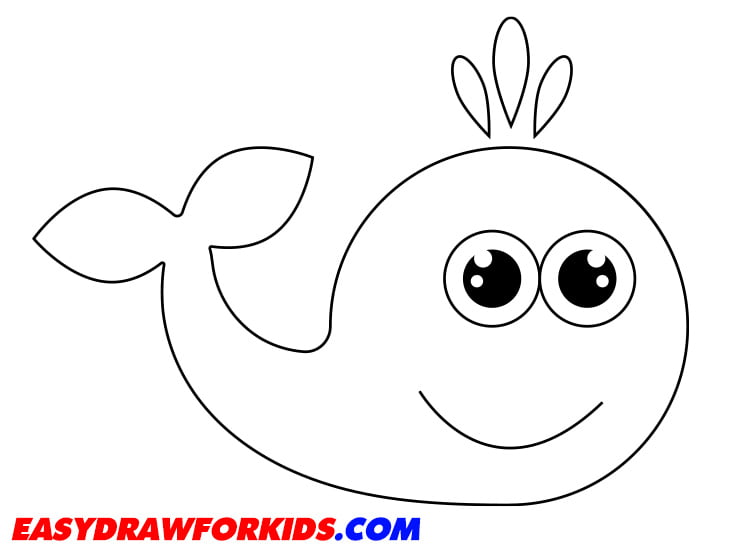 Step 8: Color the Picture
Finally, you can add color to your whale drawing. Whales come in various colors, from dark blue to gray, so choose a color that you prefer.
Remember to blend the colors well to create a smooth transition between shades.
Your drawing is now complete! Congratulations on learning how to draw a whale.
2. Blue Whale Drawing Easy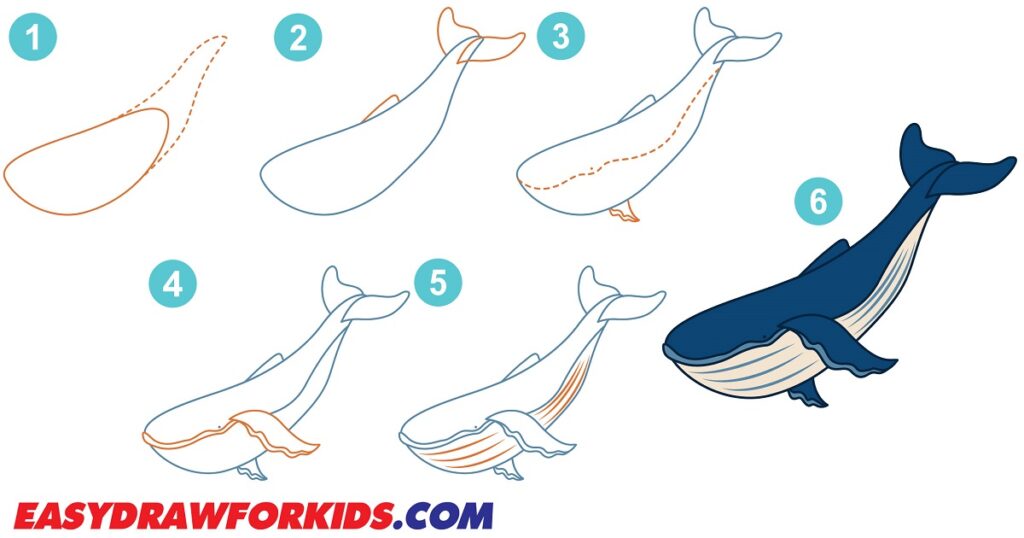 Step 1: Sketch out the Torso
Start by sketching out the basic shape of the whale.
Use a pencil and light lines so that you can easily make changes later on.
Drawing the whale's body by using a large oval shape for the head, then add a long, curved line for the back.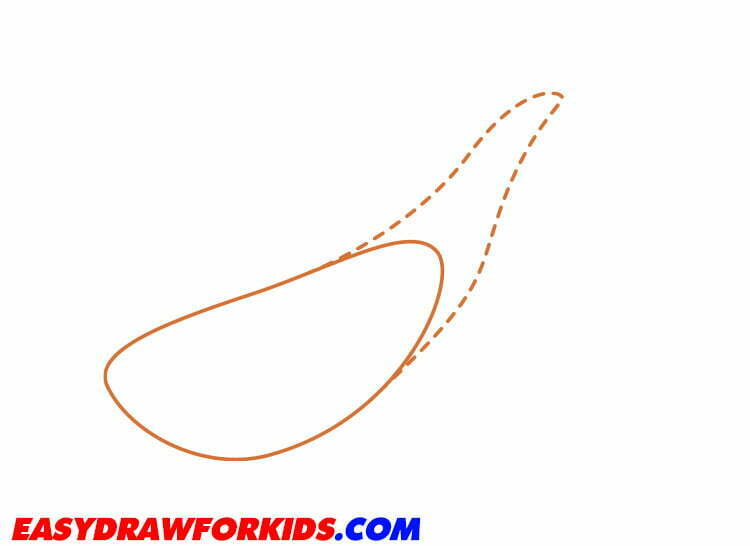 Step 2: Draw the Flippers
On each side of the tails, draw a small triangle for the flippers.
Depict one side fin by using smooth lines.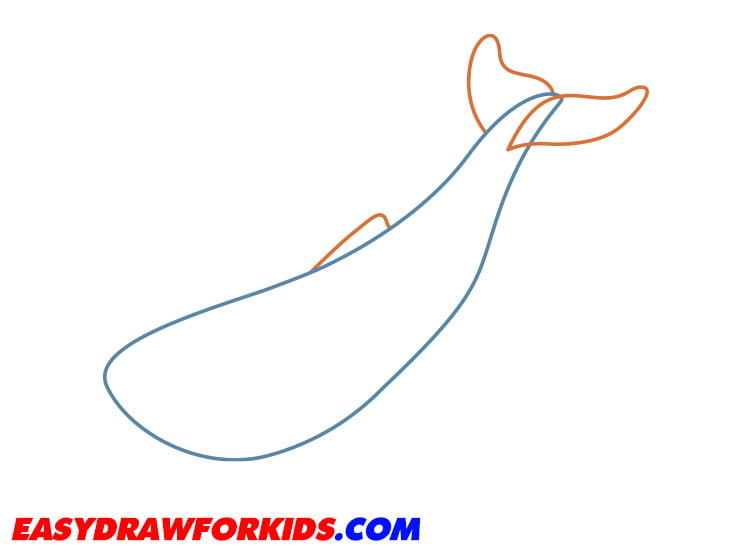 Step 3: Depict the Lateral Fin and Detail the Coloration
In the lower part of the body, add the wide fin and mark the outline where the color will differ.
Use smooth lines to draw the small fin on the side of the body.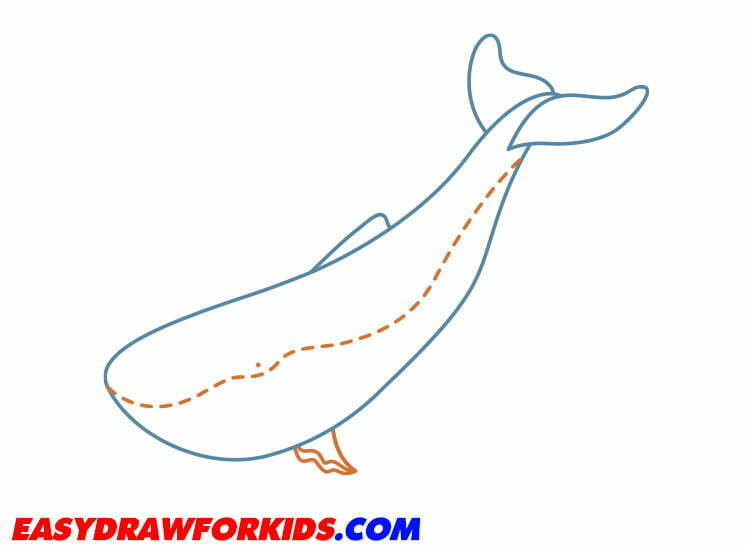 Step 4: Sketch out the Mouth and the Lateral Fin
Once you're happy with the overall shape, start adding in the details.
Draw the whale's large mouth, its small eyes, and the bumps on its skin.
Use smooth lines to draw the large fin on the side of the body.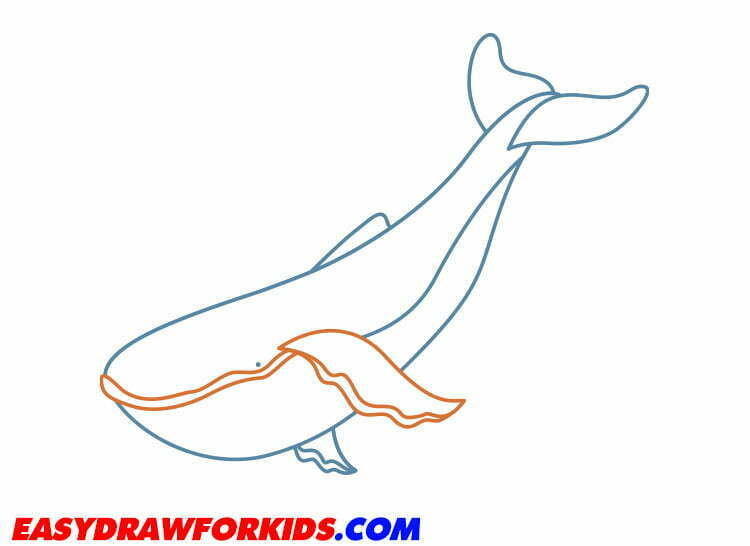 Step 5: Sketch out Stripes on the Belly
To give the whale some dimension, add some shading.
Start by drawing a few curved lines along the body.
Then, use a light pencil to fill in the flippers and tail.
Add some darker shading around the water spout to give it a misty look.
With these tips, you should be able to create a realistic and detailed drawing of a blue whale.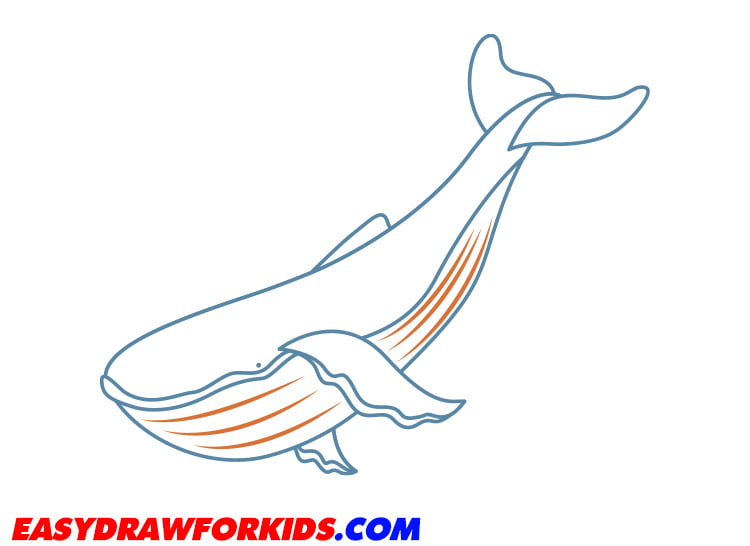 Step 6: Color the Drawing
Finally, give your whale some color!
A blue whale is, of course, blue, but you could also try a different color or even a pattern.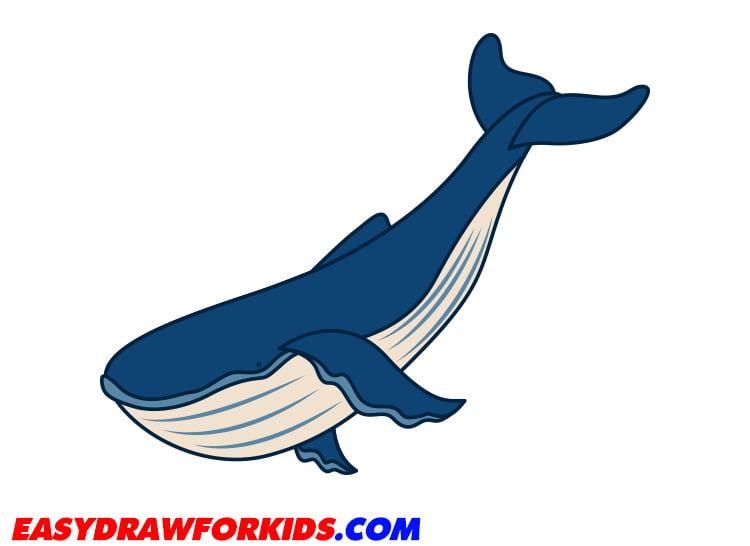 Congratulations! You've successfully learned how to draw a whale. Now take a step back and admire your creation.
Examples of How to Draw a Whale
If you're still having trouble drawing a whale, there are many resources available online that can help.
YouTube has numerous tutorials that show step-by-step instructions on how to draw a whale.
Additionally, websites like Pinterest and DeviantArt have various examples of whale drawings that you can use as a reference.
Tips for Drawing a Whale
Here are some tips to keep in mind when drawing a whale:
Start with basic shapes: Drawing simple geometric shapes like circles and ovals can help you create a foundation for your whale drawing.
Use reference images: Look at pictures of whales to understand their shape, size, and coloring better.
Practice shading: Shading is crucial in creating a three-dimensional effect on your drawing. Practice shading techniques to make your whale drawing appear more realistic.
Experiment with different coloring techniques: Whales come in various colors. Experiment with different coloring techniques to find the one that suits your drawing best.
Have patience: Drawing a whale can take time and effort. Don't rush the process and have patience, and the result will be worth it.
Conclusion
Drawing a whale takes time, practice and understanding of their anatomy, but the artistry and satisfaction gained makes the effort worthwhile.
Use basic shapes and lines to start, refine proportions as you add details, and pay close attention to shading and highlights that bring dimension.
Varying your techniques and style for different species also keeps it interesting. Above all, remember that the more whales you draw, the more you will improve.
Let the whale's spirit inspire your imagination and creative vision. Approach your art with patience and delight as you learn to capture the beauty and grace of these marine mammals on paper.
If you follow the steps outlined here and keep practicing, you will be able to draw majestic whales that make you proud.
You may also enjoy: