Cooking pans are a staple item found in most kitchens.
They come in a variety of shapes, sizes, and materials.
Learning how to accurately draw a pan can be a great exercise for aspiring artists looking to hone their illustration skills.
In this guide how to draw a pan, I'll walk you through the steps for drawing a basic frying pan using simple geometric shapes and lines.
How To Draw A Pan – A Step by Step Guide
Before jumping into rendering a detailed pan, it's important to understand the basic anatomy of this common kitchenware.
A standard frying pan has a long handle on one side and a curved cooking surface on the other.
The cooking surface is broad and shallow, with slightly sloped sides. Frying pans are usually made of metals like aluminum, stainless steel, cast iron, or copper.
Skilled illustrators can use variations in shape, size, and material to draw pans with different styles and purposes.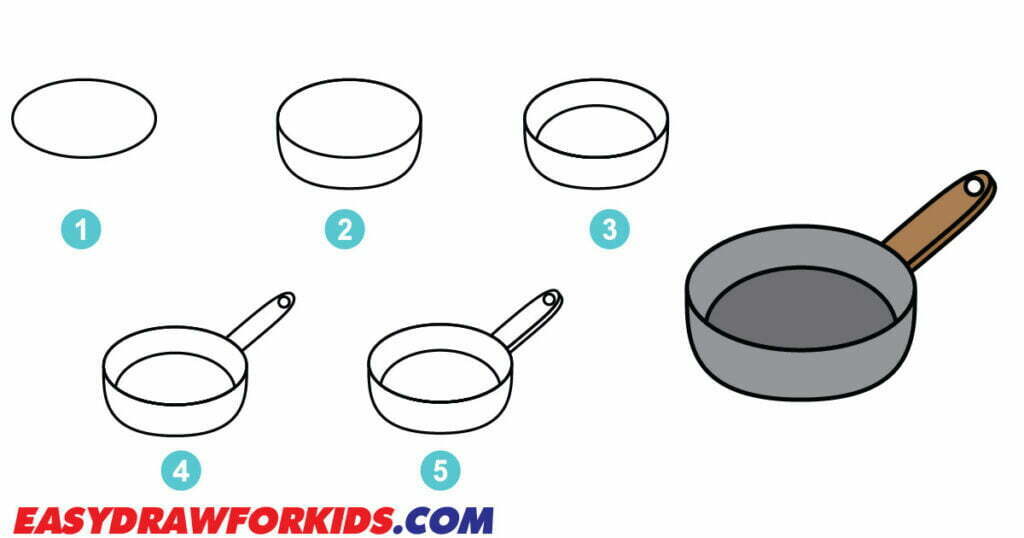 This guide on how to draw a pan in 6 steps to help you drawing a realistic pan with ease!
Step 1: Draw the Base
Start by drawing an oval shape to represent the base of the pan. The oval should be slightly elongated horizontally.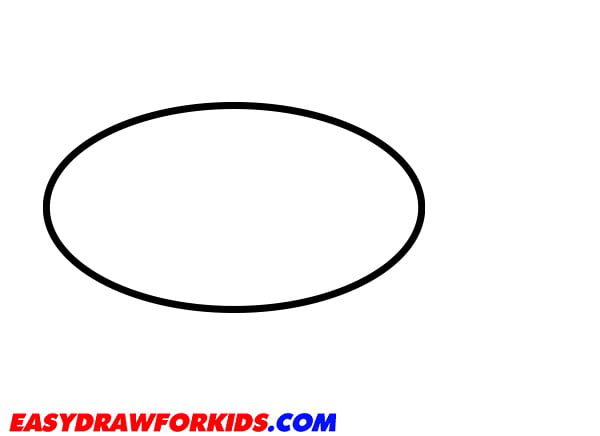 Step 2: Draw the Sides
Draw a curve line across the bottom of the oval to create the rim of the pan. This line should be parallel to the bottom edge of the oval.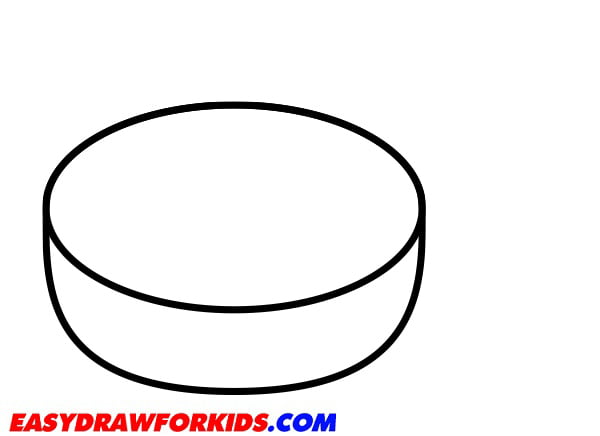 Step 3: Draw the Cooking Surface of the Pan
Draw a smaller oval shape inside the larger oval to create the cooking surface of the pan. Leave a small gap between the inner and outer ovals to indicate the thickness of the pan.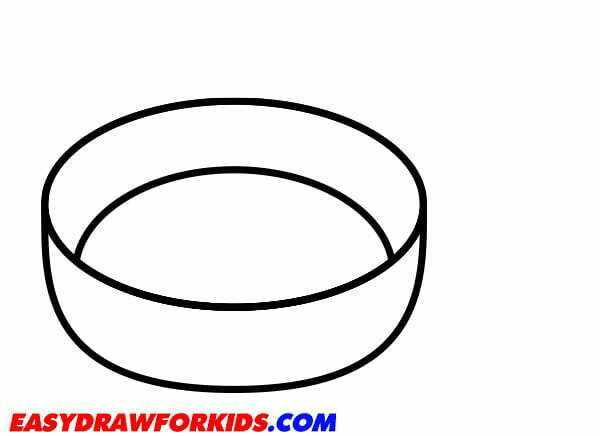 Step 4: Draw the Handle
The fourth step of this guide on how to draw a pan will focus on the handle of your pan
Draw a curved line connecting the top of one side of the pan to the other.
Draw a smaller curved line at the end of the handle for a more realistic look.
Add detail to the handle by drawing a small oval or circular shape at the top end of the handle to represent the handle's attachment point.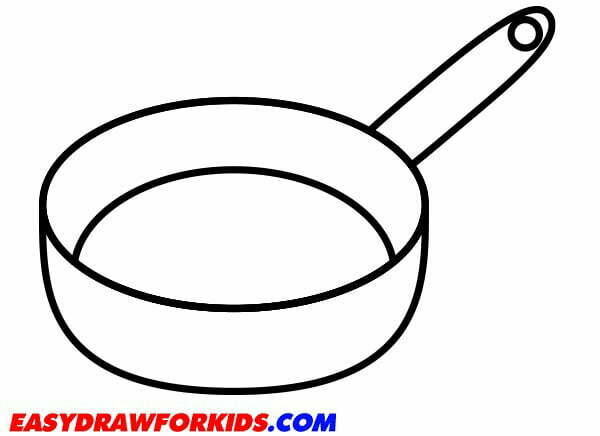 Step 5: Add the Details
Draw a parallel line to create the bottom part of the handle, curving back down to meet the pan.
Step 6: Color the Drawing
Now that we've successfully this guide how to draw a pan, it's time for the most exciting part. 
Add shading or color to your drawing to give the pan more depth and dimension.
Consider the direction of the light source and shade accordingly.
Metallic pans are often depicted with shades of gray or silver, while non-stick pans may have a darker color or a specific coating.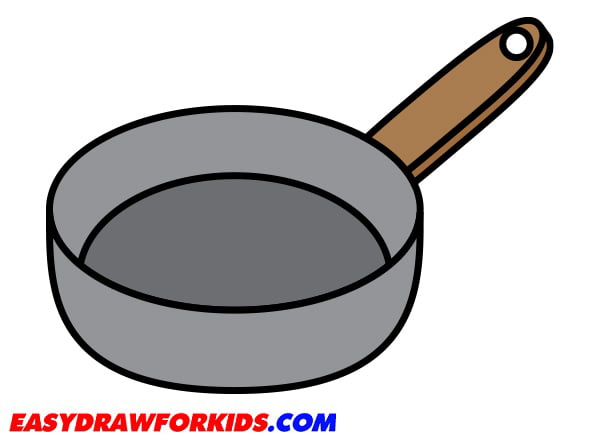 Tips for Drawing Pans
Here are some additional tips to keep in mind when learn how to draw a pans and other types of cookware:
Study photos of different pans to understand their varying shapes, angles, and hardware. Focus on the perspective from different views.
Start with basic geometric shapes like ovals, circles and rectangles when laying out the initial forms.
Pay attention to how light and shadow interact with the pan's curved surface. This gives it shape and depth.
Consider the pan's intended use. A well-used pan will look more worn than one right out of the box.
Drawing transparent materials like glass or see-through lids requires special attention to light refraction and distortion.
Don't forget small details like screws, rivets, handles and hanging loops. These finishing touches add realism.
With patience and practice, anyone can master drawing realistic pans and other kitchen tools. It's a great way to improve artistic skills while rendering fun subject matter. Keep the steps and tips outlined above in mind for your next pan illustration.
Conclusion
Learning how to draw a pan may seem like a simple task, but it requires attention to detail and proper technique.
Following basic geometric shapes with increasingly specific details allows nearly any artist to illustrate a convincing pan.
Mastering this fundamental subject provides a good foundation for tackling more complex still life and scene compositions.
The iconic frying pan makes an ideal practice subject for honing artistic skills.
Whether drawing from imagination or reference, keep the unique anatomy of pans in mind.
With time and practice, illustrating shiny metal cookware can become as easy as tossing together a quick skillet meal.
You may also enjoy: