Are you fascinated by the spooky and eerie atmosphere that Halloween brings?
Do you want to learn how to create your own hauntingly beautiful artwork?
Look no further! In this article, we will guide you through the step-by-step process of drawing a skeleton ghost.
With just a bit of practice, you can learn how to draw a skeleton ghost in a few simple steps.
How To Draw A Skeleton Ghost – A Step by Step Guide
Skeleton ghosts make for great Halloween decor and can be a cute, not-too-scary addition to your jack-o-lanterns, cards or coloring pages.
The contrast between the white ghost shape and dark, skeletal features creates an instantly recognizable look.
Best of all, skeleton ghosts are easy to draw, even if you're not skilled at figure drawing.
With a few basic shapes and some practice sketching the bones, anyone can create their own skeleton ghost drawings.
In this step by step tutorial, you'll learn how to draw a skeleton ghost with ease.
We'll use simple shapes and lines to build the form before adding the finishing details.
Follow along to get comfortable drawing skulls, ribs, hands and other spooky anatomy!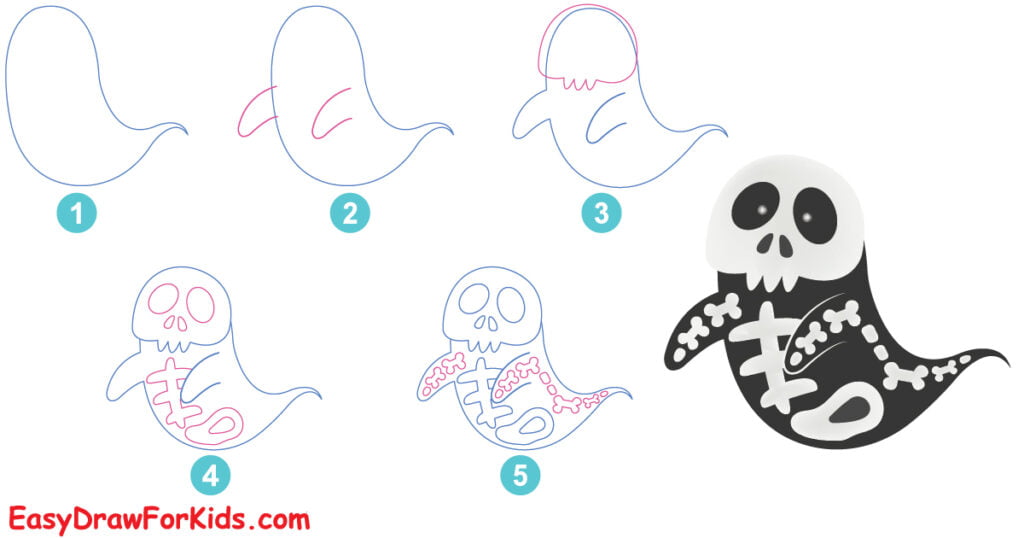 Step 1: Draw the Basic Ghost Shape
First, lightly sketch an elongated oval shape for the head.
Below that, extend two curved lines downward for the body, with a curved line across the bottom for the folds of the ghost tail.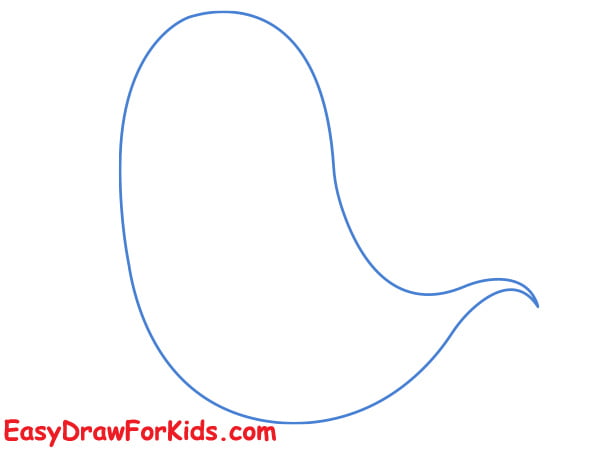 Step 2: Draw the Skeleton Ghost Arms
In this step in our guide how to draw a skeleton ghost will focus on the arms.
From the sides of the body draw two long, curved lines downward to represent the arms of the skeleton ghost. The lines should taper towards the ends.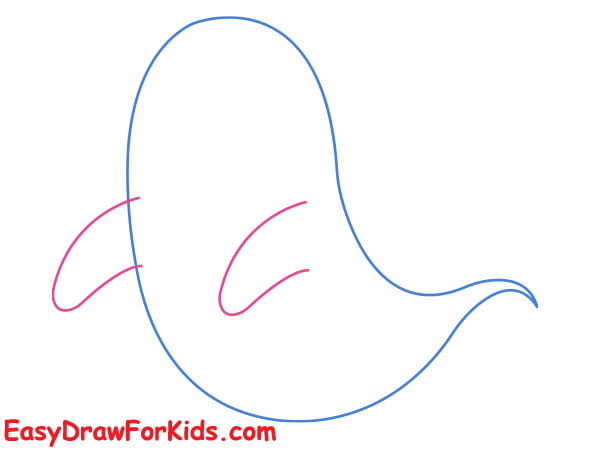 Step 3: Draw the Skull
Now for the fun part – turning our ghost into a skeleton!
Let's start with the skull. Draw a circle for the cranium, then draw jagged shapes for the teeth inside the mouth to give it a creepy look
Use eraser (eraser) to erase the excess lines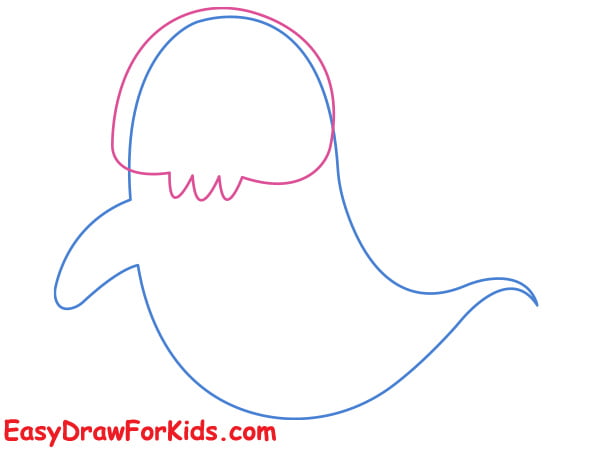 Step 4: Draw the Eye sockets and Ribs
Draw a pair of large, empty eye sockets within the head shape. These eye sockets should be empty, without any pupils or irises.
Below the eye sockets, draw two triangle for the nasal cavity.
Move down to the ribcage – draw a sideways oval shape around the chest and add short lines branching upwards for the ribs. Continue the rib shapes down following the curves of the body on both sides.
At the hips, sketch a sideways O shape for the kneecaps.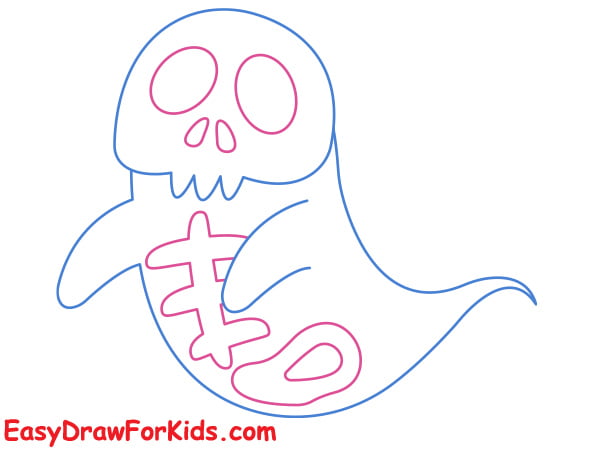 Step 5: Draw the Skeleton Parts
Draw thin, curved lines to represent the arms and spine. Finally, draw small circles at the ends of each bone to represent the joints.
Adding wispy lines around the edges of the bones to give them a more ethereal appearance.
Once the skeleton form is complete, it's time for finishing touches. Go back in and add smaller lines for the vertebrae, collarbones, hands and joints. Shade around the eye sockets and nasal cavity for depth.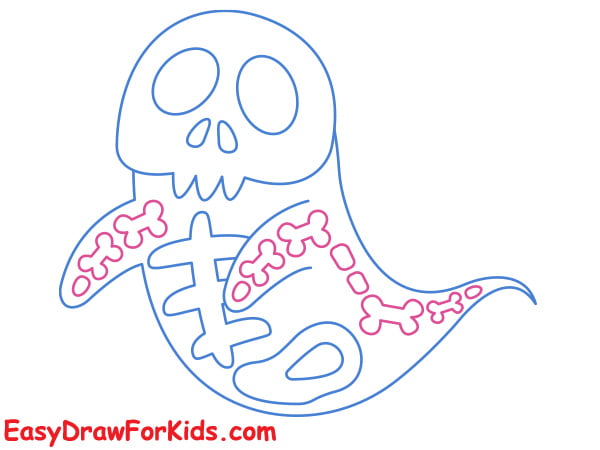 Step 6: Color the Drawing
Now that we've successfully this guide how to draw a skeleton ghost, it's time to bring your skeleton ghost art to life with color!
Consider using dark or muted colors to enhance the ghostly and skeletal appearance.
You can also add a translucent effect by lightly shading the areas surrounding the skeleton.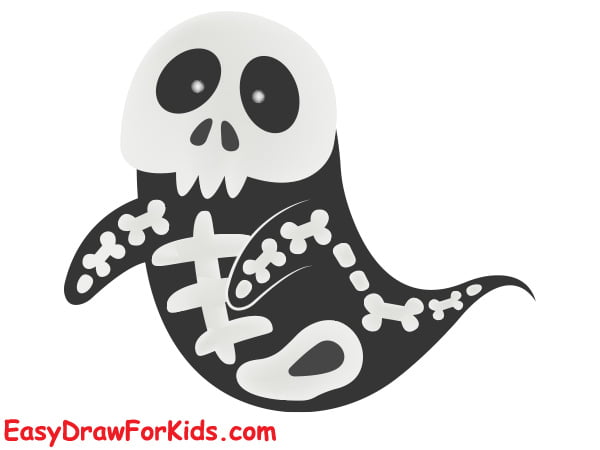 Tips for Drawing Skeleton Ghosts
Here are some tips to help you improve your skeleton ghost drawing:
Start with light sketch lines to layout the form. You can erase these later.
Use basic shapes like circles, ovals and lines to build the body.
Study real skeleton diagrams for anatomy help if needed.
Make the bones simple – you don't need every little bone detail.
Draw the ghost first, then go back and addskeleton parts for better proportions.
Add props like jack-o-lanterns, tombstones, chains, or witch hats. Get creative!
Practice often – the more you draw skeletons from imagination, the easier it becomes
With the right approach, you can create cute, whimsical skeleton ghosts perfect for Halloween art and decor. Follow these tips on guide how to draw a skeleton ghost and use your creativity to develop a unique ghostly style.
More Halloween Drawing Ideas
Once you've mastered the skeleton ghost, try your hand at drawing more festive characters! Here are some other easy options for beginners:
Jack-O-Lanterns – Practice basic shapes and silly expressions while drawing these pumpkin heads. Add creative facial features – triangles, circles, squiggles.
Bats and Cats – Spooky winged creatures like bats make for fun, simple subjects. Black cats with arched backs are another classic to try.
Zombies – Go gross and gory by drawing zombie faces. Experiment with wounds, scars and missing flesh for added creepiness.
Witches – Get inspired by magic and fantasy. Draw a witch in robes brewing potions or flying on a broomstick.
Spiders and Webs – Creepy crawlers like spiders, complete with wiggly legs and webs, are perfect for Halloween.
Ghosts – Sheet ghosts, ghost blobs and spirited shapes – transparent ghosts are always popular.
Vampires and Werewolves – Sink your teeth into drawing gothic monsters! Have fun with fangs, fur and other details.
Conclusion
There you have it – an easy way to draw a cute skeleton ghost with simple steps! Whether you're decorating for a Halloween party or looking to spook your friends, skeleton ghosts make fun additions to your holiday artwork.
Practice the techniques described here to get comfortable drawing skulls, ribs, legs bones and other anatomy. Add your own creative spin with poses, props and personality. Before you know it, you'll be able to conjure up amazing ghosts and ghouls entirely from your imagination.
So grab your drawing tools and get ready for some skeletal art fun. With a dash of Halloween spirit, you can soon be delightfully haunting people with your hand-drawn skeleton ghosts!
You may also enjoy: