Nature has always been a great source of inspiration for creative minds.
From artists to poets, nature has inspired some of the greatest works of art that have ever existed.
If you are looking to learn how to draw nature, then you have come to the right place.
In this article, we will guide you through the process of drawing different elements of nature, providing tips and tricks along the way.
So grab your sketchbook and pencils, and let's dive into the world of drawing nature!
How to Draw Nature – a Step by Step Guide
The first step in how to draw nature is to observe your surroundings and analyze the elements you want to depict.
Whether you're drawing a majestic mountain range, a delicate flower, or a serene river, take the time to carefully study the subject.
Pay attention to its shape, form, texture, and colors.
Notice how light interacts with different surfaces and how shadows create depth and dimension.
Before starting the drawing, ensure that you have all the necessary materials.
You will need paper, pencils, erasers, and colored pencils.
Now let's get started…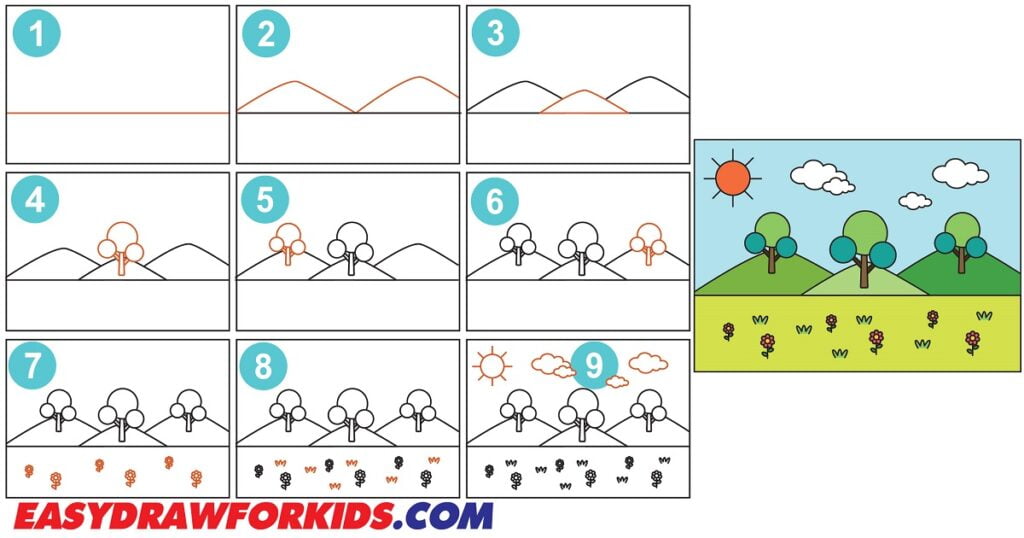 Step 1: Depict the Frame
In this first step in our guide on how to draw a nature by determine the size of the drawing, and use straight lines to draw an even rectangle.
Then, depict the surface of the earth by using a straight line at the center of the frame .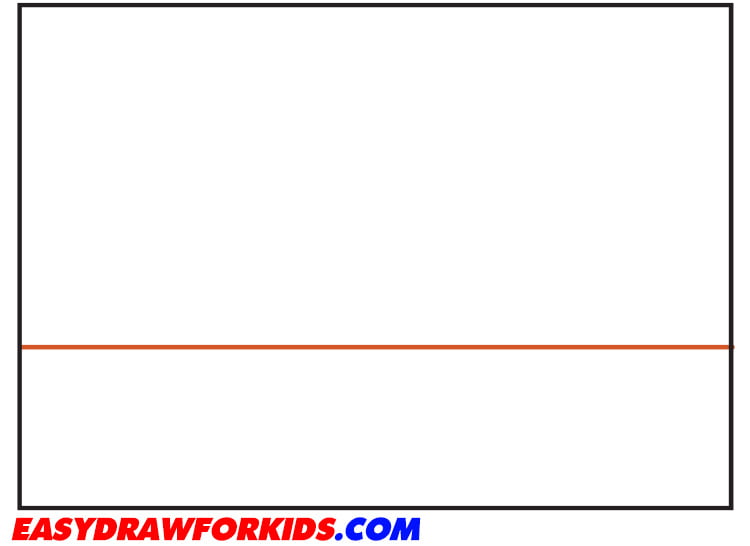 Step 2: Draw the Mountains
Start by sketching a rough outline of the mountain's shape. You can create a triangular or pyramidal shape, a jagged peak, or a more rounded form.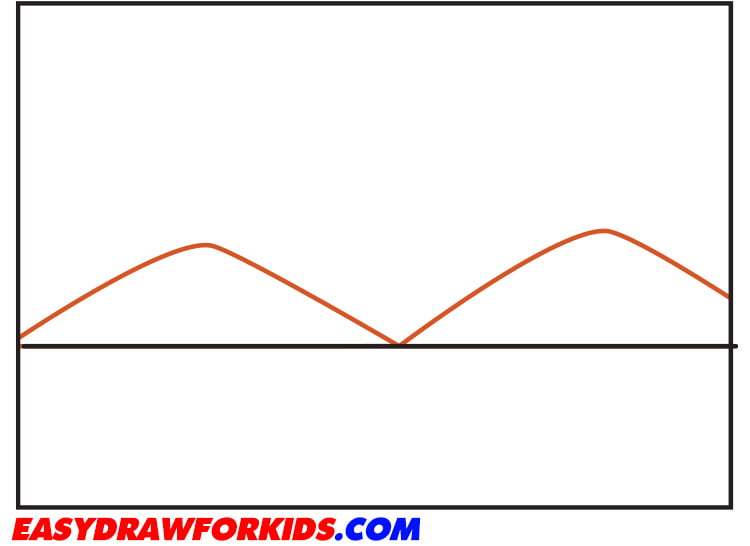 Step 3: Sketch out the third mountain.
With smooth lines draw the high mountain.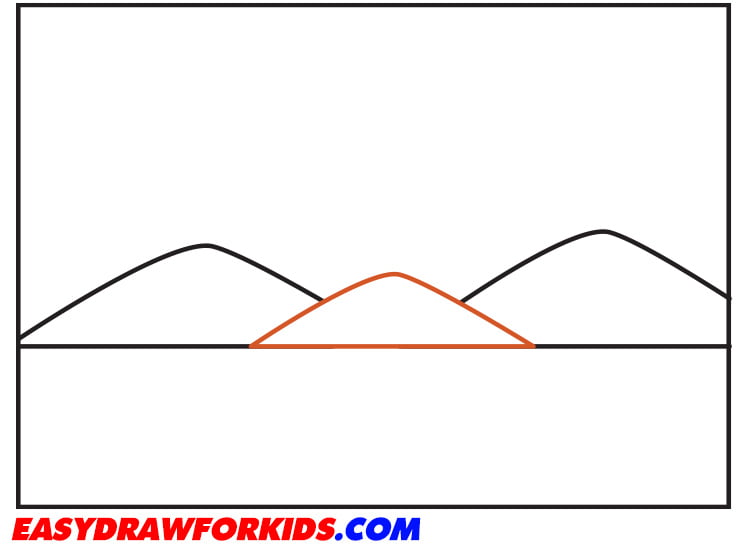 Step 4: Depict the tree
Drawing a simple shape for the trunk and then add branches at the center on the moutain.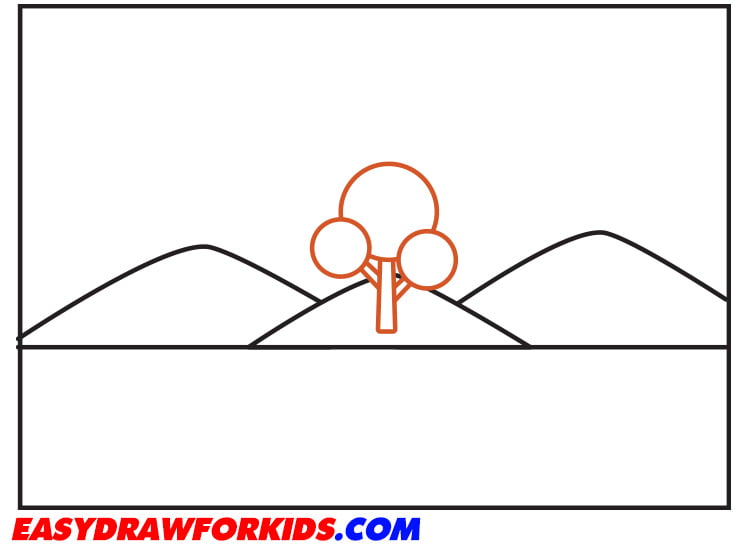 Step 5: Draw more tree
Add one tall tree on the left side as shown the picture.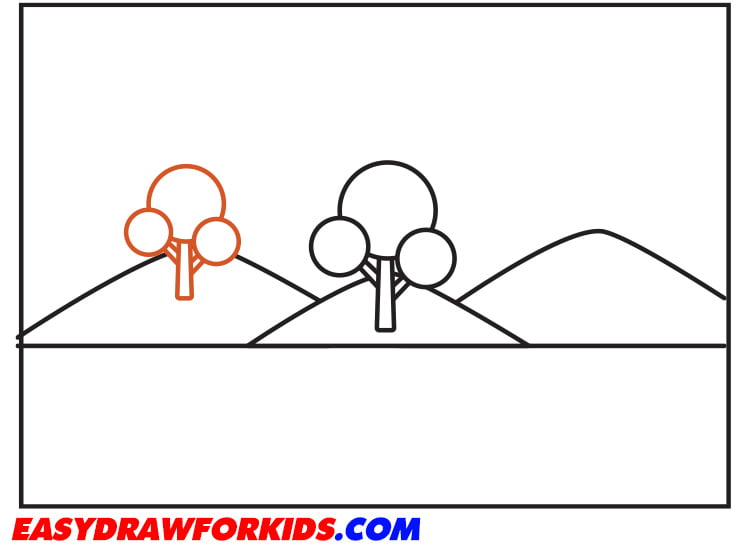 Step 6: Add the last tree
Add the last tree on the left side as shown the picture.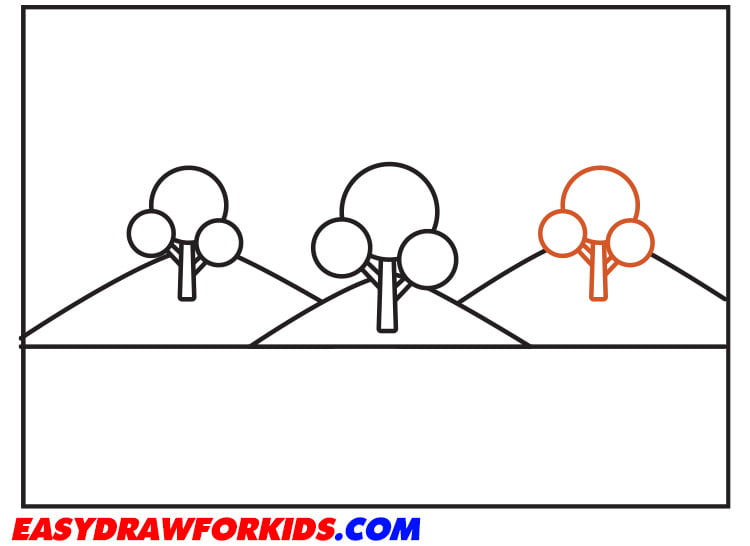 Step 7: Sketch out the flowers
After completing the basic shapes, it's time to add details to your drawing.
This could include leaves on a tree, petals on a flower, or grasses in a landscape.
Draw some flowers with different sizes using freeform lines.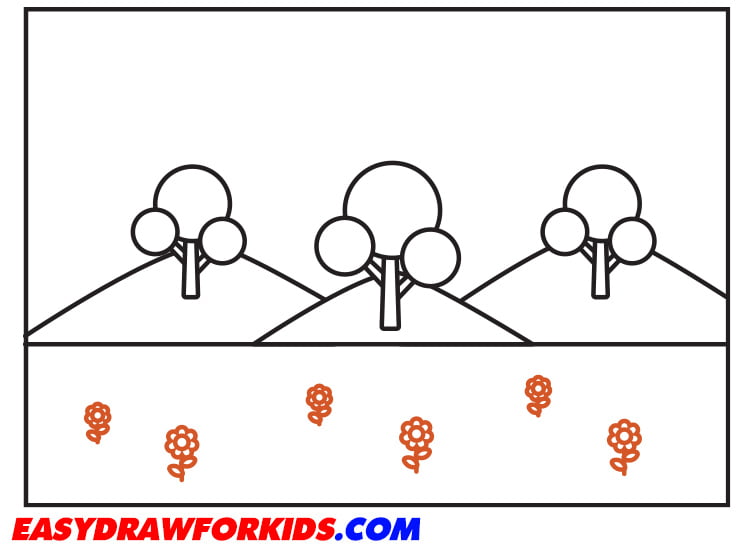 Step 8: Depict the grasses
Draw some grasses using freeform lines.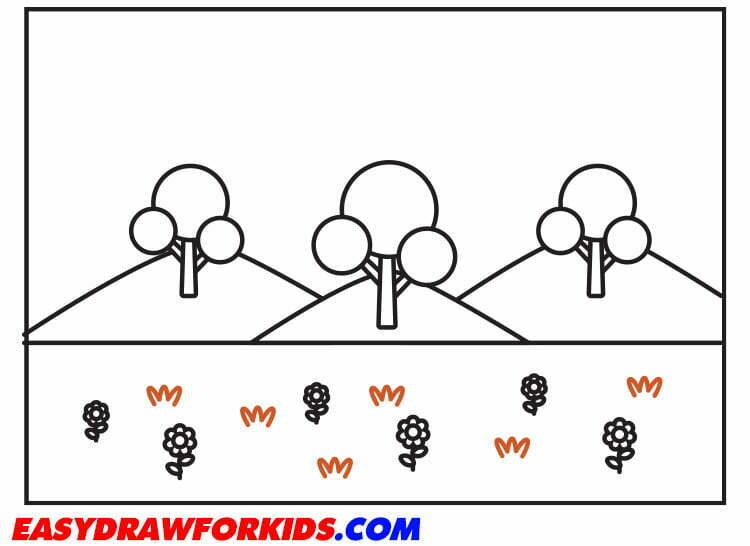 Step 9: Depict the sun and clouds
Draw an even circle and straight lines at the left top of the drawing.
Then, add some clouds using freeform lines.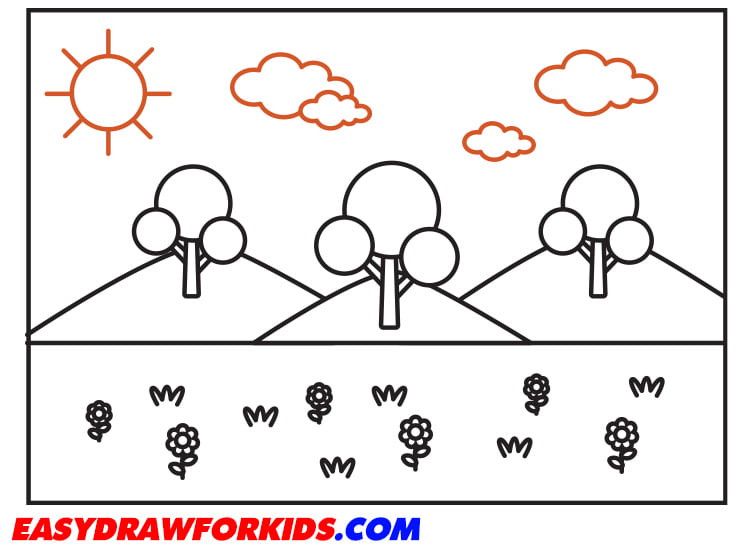 Step 10: Color the nature picture
Once you have added all the details, it's time to shade and color your drawing.
Shading gives your drawing depth and dimension, while coloring adds vibrancy and brings your drawing to life.
Encourage your child to use their creativity when selecting colors.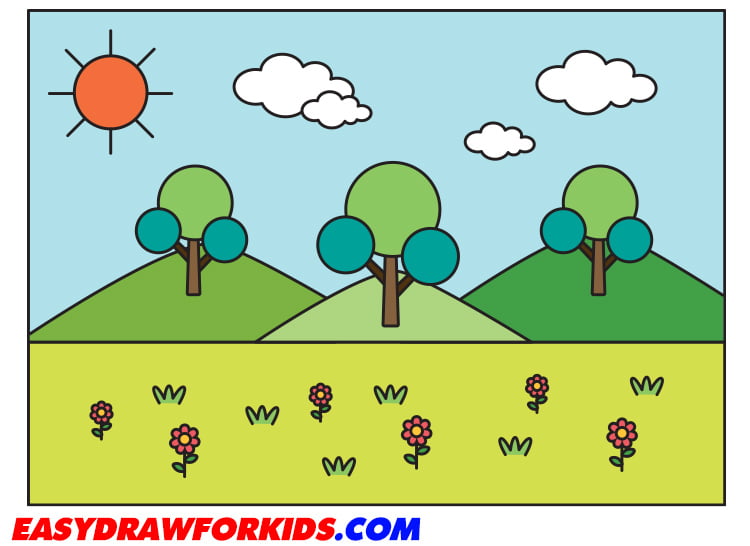 The final step is signing and dating your drawing.
This is an essential step because it signifies the completion of the artwork and allows your child to reflect on their progress and growth as an artist.
Tips for Drawing Nature
With regular practice outdoors, you will gain skills and confidence for drawing natural subjects. Here are some tips for improving your nature drawing abilities over time:
Practice drawing the same subject in different lighting, weather, or seasons to understand it completely.
Time yourself doing quick gesture drawings to capture subjects fast. This builds hand-eye coordination.
Draw a subject from multiple angles – front, side, above – to understand its full dimensionality.
Experiment with media like ink, watercolor, pastels, or oil pastels on site.
Take a nature journaling class to learn field sketching techniques.
Photograph subjects to supplement on-location sketches for finishing detailed drawings later.
Conclusion
Drawing nature can be a relaxing and enjoyable activity for kids, and with our easy tutorial, they'll be able to create beautiful masterpieces in no time.
Don't forget to display your child's artwork proudly, as this will encourage them to continue exploring their creativity and developing their artistic skills.
In conclusion, drawing nature is an excellent way to engage children in art while also teaching them about the importance of preserving the environment.
By following these simple steps, you can help your child develop their creativity and fine motor skills while creating beautiful works of art that they can be proud of.
You may also enjoy: