Are you looking for an easy and fun way to add some sunshine to your drawings?
Learning how to draw a cute sun is a great way to brighten up any artwork, whether it's a children's book illustration or a personalized greeting card.
With just a few basic shapes and details, you can create a fun sun that will make kids and adults smile.
In this article, we will provide you with a step-by-step guide on how to draw the sun, even if you have little or no drawing experience.
How to Draw the Sun: A Step by Step Guide
Here are some examples of cute sun drawings to help inspire your creativity:
A smiling sun with rosy cheeks and big eyes
An anthropomorphic sun with arms and legs
A sun wearing sunglasses and a hat
A sun surrounded by clouds and rainbows
A sun holding a banner or sign with a positive message
Depending on your drawing style and personal preferences, there are many ways to draw a cute sun.
Some artists prefer to draw realistic-looking suns, while others enjoy creating more cartoonish or whimsical designs.
In this guide, we will explore step-by-step methods for drawing the sun in varied styles.
With practice and experimentation" you can become adept at bringing the sun's essence into your own unique illustrations.
1. Cartoon Sun Drawing
Cartoon suns are commonly personified with exaggerated expressions and features.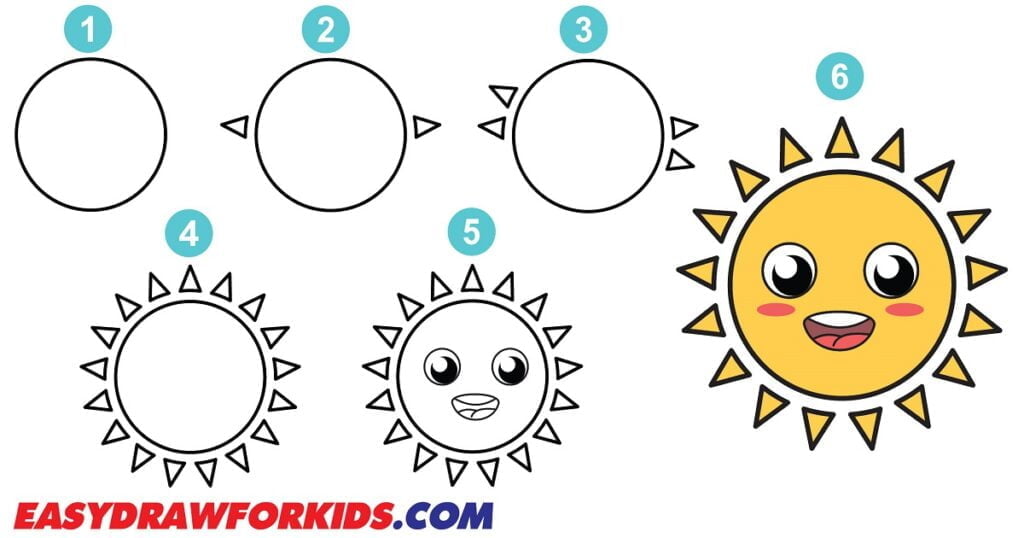 This guide on how to draw the sun in 6 steps to help you drawing a cartoon sun with ease!
Step 1: Outline the Basic Shape of the Sun
The basic shape of the sun is a large circle. Lightly sketch a circle on your paper, filling up much of the space. Don't worry about getting it perfectly round and even at this point.
You can refine the shape later. Make sure to leave some blank space around the edges of the circle for the sun's rays.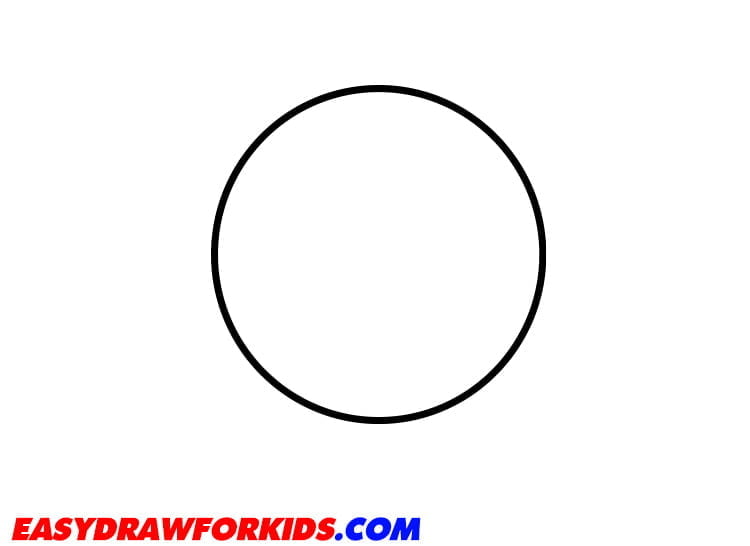 Step 2: Draw the Rays
The sun's light emanates outwards in pointed beams or rays.
With your pencil, lightly sketch triangles around the circle's circumference.
Space the triangles evenly apart and direct them outward from the center, extending the points past the circle's edge.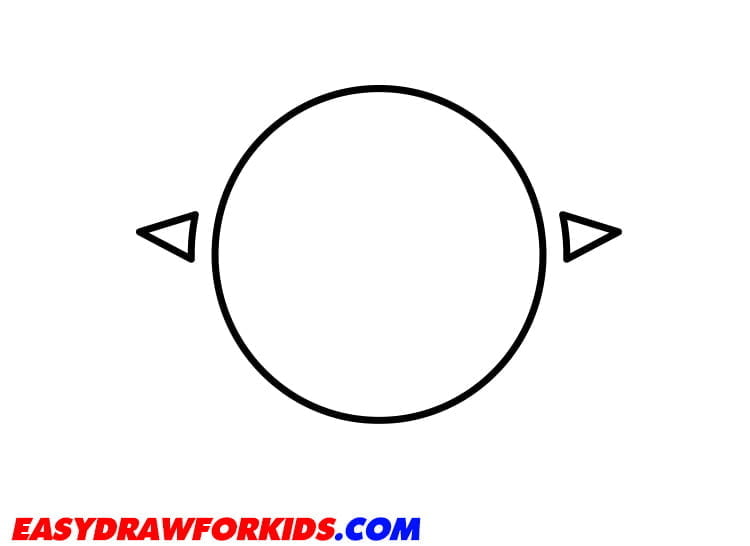 Step 3: Repeat this process for creating the Rays
Continue draw spiky triangles around the edge to portray sunbeams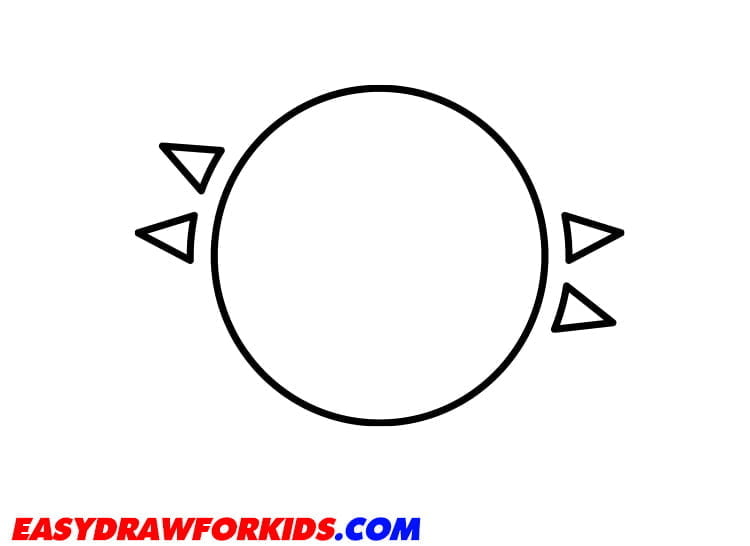 Step 4: Complete the Rays
In this step on guide how to draw the sun will repeat this process to complete the rays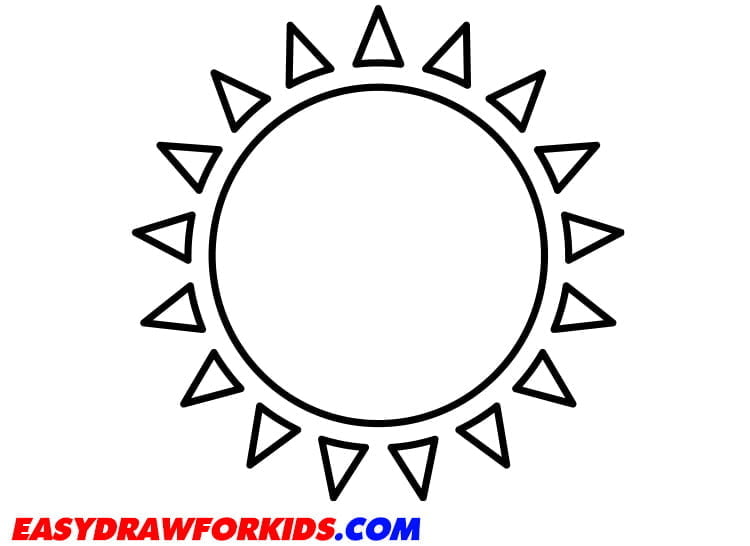 Step 5: Add the Facial
Adding simple facial features like eyes and a smile transforms your sun into a cute, friendly character.
Draw two large oval eyes near the top of the circle and a smiling arc underneath. You can add eyelashes, eyebrows, rosy cheeks" or other decorative details.
Keep the features large and basic in proportion to the sun's head.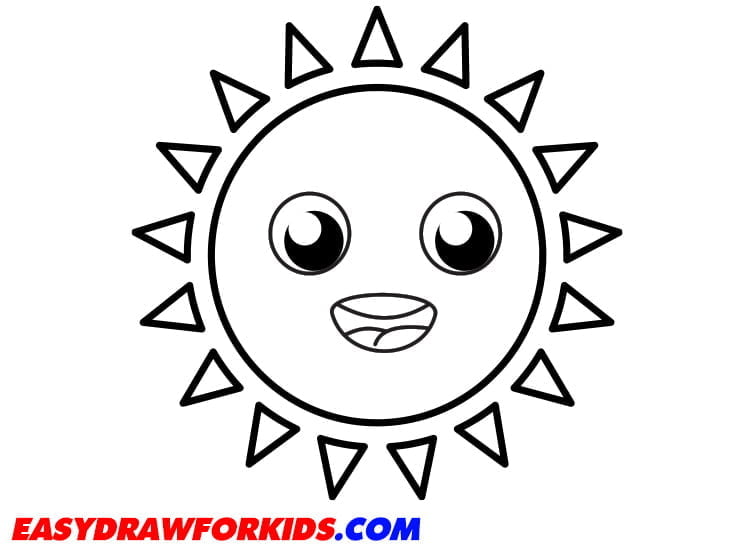 Step 6: Color Your Sun
Use your yellow and orange coloring supplies to fill in your sun.
Color over the facial features as well so they stand out against the bright background.
If you want to get creative, try making the rays alternate colors or adding sunspots with a darker color.
Let your imagination shine through in your coloring.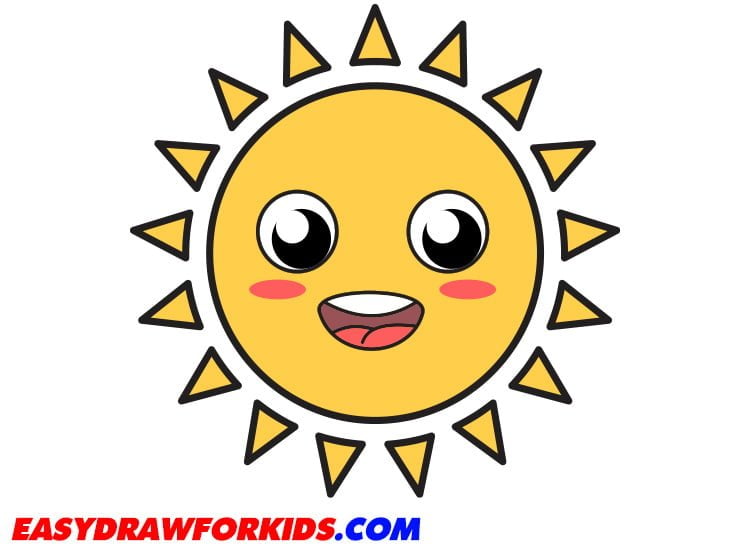 Congratulations! You've successfully learning how to draw the sun.
2. How to Draw the Sun with Abstract Style
Abstract sun drawings rely on imaginative interpretations over realism. Take creative liberty with shapes, colors and composition when drawing an abstract sun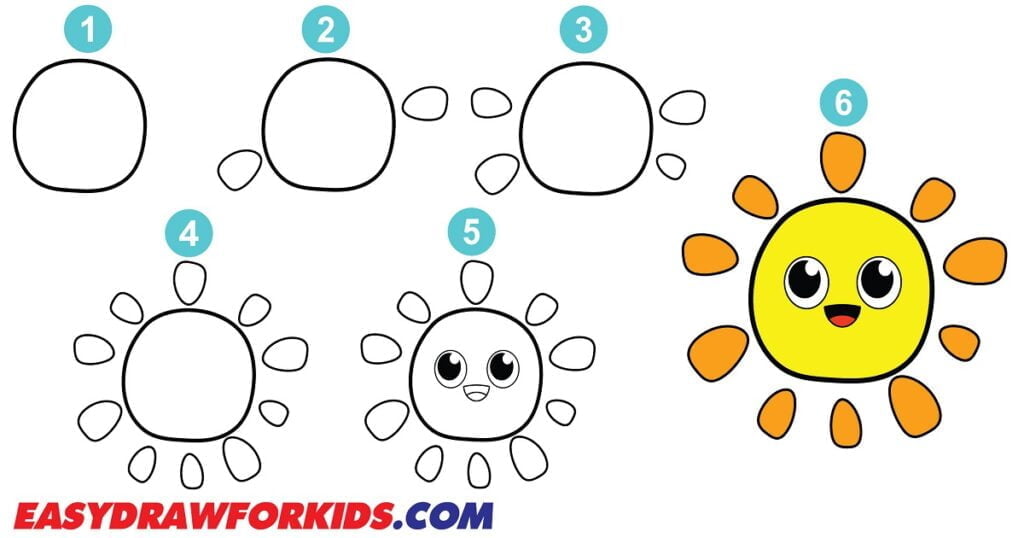 Step 1: Start With a Non-Traditional Shape
Instead of a circle, draw the sun as an oval, triangle, square or other geometric shape.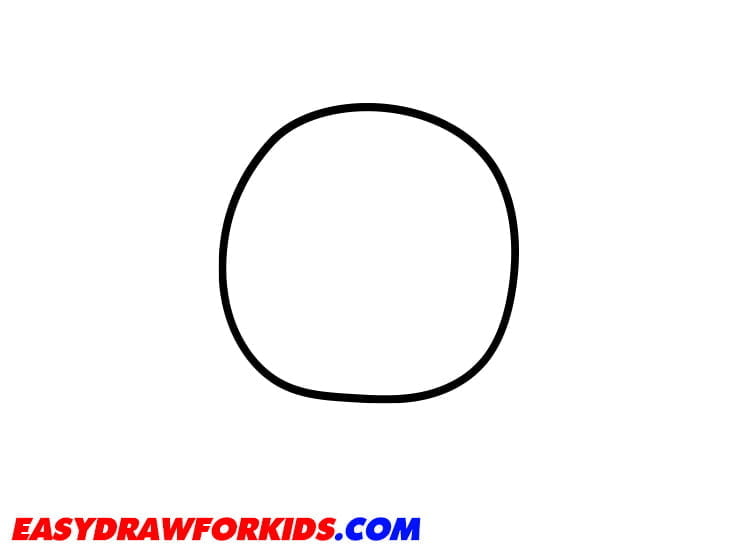 Step 2: Depict the Rays
Draw the freeform oval shapes for the ray of the sun, make sure to keep the rays evenly spaced apart
Just remember to keep them symmetrical.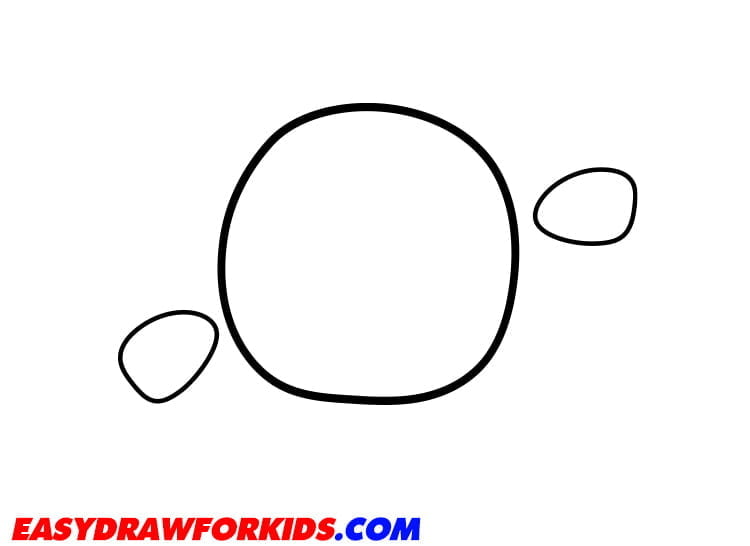 Step 3: Continue Drawing the Rays
Repeat this process by draw the small freeform oval shapes as show the picture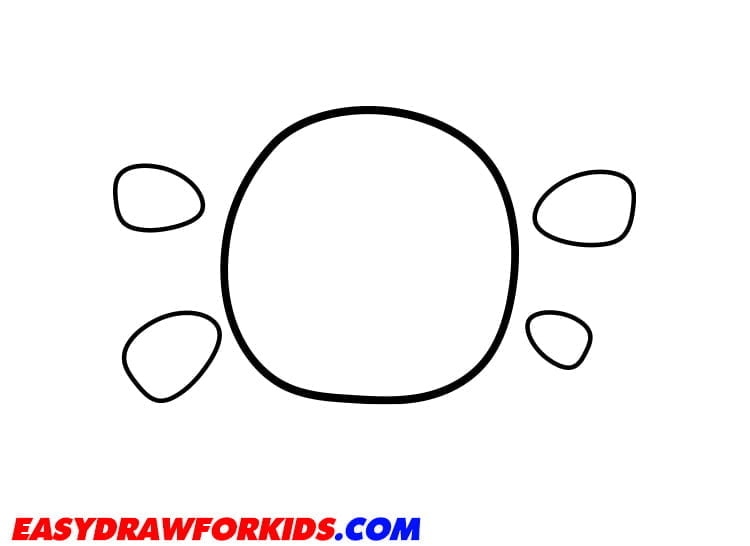 Step 4: Complete the Sun Rays
Draw at least 8-12 rays, but you can add as many as you want. The rays represent the sun's intense brightness.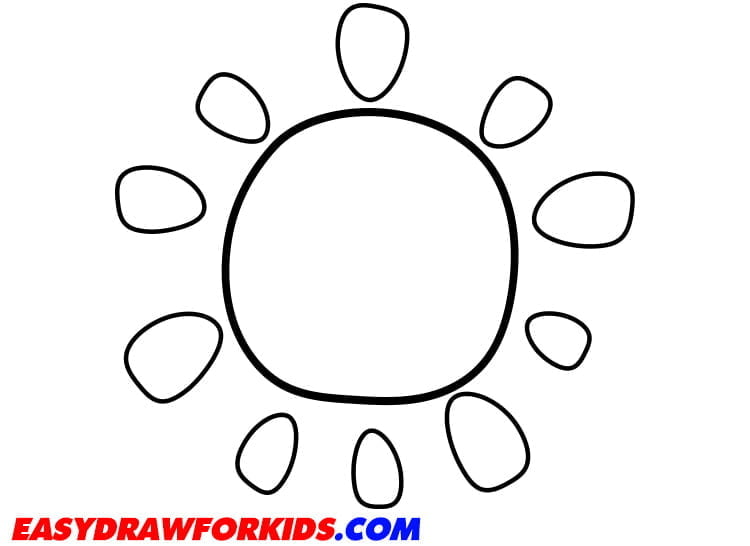 Step 5: Depict the Face of the Sun
Now it's time to give your sun some personality! Draw two small circles inside the larger circle to create the eyes.
Leave some space between the eyes so that you can add a nose and mouth later.
Use your pencil to draw a small triangle shape beneath the eyes to create the nose.
To make your sun look even cuter, try giving the nose a little smile by curving its edges upwards.
Next, draw a curved line in the space between the nose and the bottom of the circle to create the mouth.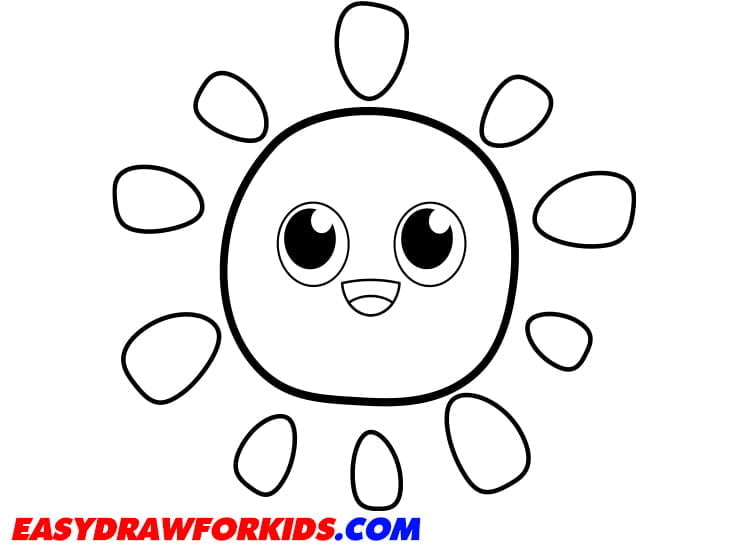 Step 6: Add Color to Your Sun
Now that you have finished this guide how to draw the sun, it's time to add some color
You can use colored pencils, markers, or crayons to bring your sun to life.
We recommend using warm colors like yellow, orange, and red to create a bright and cheerful look.
Use darker shades of these colors to add shading and depth.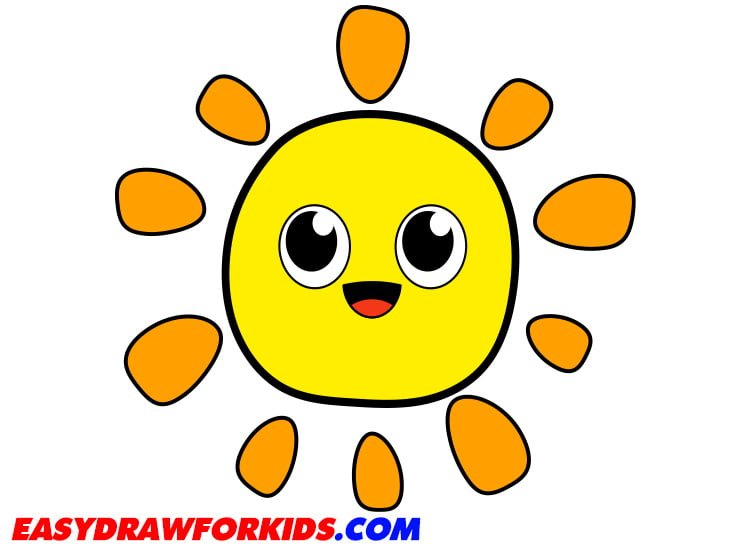 Tips for Making Your Sun Look Even Cuter
If you want to take your sun drawing to the next level, here are some tips to help make your sun look even cuter:
Experiment with different eye shapes and sizes to give your sun a unique expression.
Add blush or freckles to your sun's cheeks to create a sweet and innocent appearance.
Use pastel or neon colors to create a playful and modern look.
Draw your sun in a fun and dynamic pose, like jumping or waving.
Conclusion
Learning how to draw the sun is a fun creative project for both kids and adults.
By starting with a circle, adding basic facial features, and surrounding it with radiating rays, you can easily make a sun character with lots of cheer and personality.
Use bright colors and imaginative details to customize your sun and let your creativity shine.
The sun's smiling face can instantly brighten any artwork, whether as the focus or as part of a larger scene.
With some simple shapes and a dash of sunshine yellow, you can spread a little joy through your drawings.
You may also enjoy: