Are you a cat lover who has always wanted to learn how to draw a cute cat?
Drawing a cute cat is a fun and easy way to practice your artistic skills.
With just a few simple steps, you can create an adorable feline artwork.
In this tutorial, you'll learn how to draw a cute cat step-by-step, from the basic head shape to adding fine details like fur.
Follow along to master this cute, cartoon cat!
How To Draw A Cute Cat Step by Step – Easy Guide for Beginners
Cats are popular pets and cartoon animals to draw due to their cute, lovable nature.
When learning how to draw a cat, start with the basic shapes that make up the head before adding more detail. Use circles and ovals for the head, ears, eyes, and nose.
Lightly sketch the shapes first so you can easily erase and adjust your drawing as needed.
Take your time on each step and don't worry about perfection. Drawing should be fun and relaxed. If you make a mistake, simply erase and re-draw that section.
The more you practice drawing cats, the better your skills will become.
Get your pencil and paper ready, and let's draw an adorable sitting cat!
Step 1: Drawing the Head
In this first step on guide how to draw a cute cat by draw a circle for the head, keeping the size proportional to the body you'll add later.
Don't worry about perfect shapes now since you'll erase and refine these foundation lines.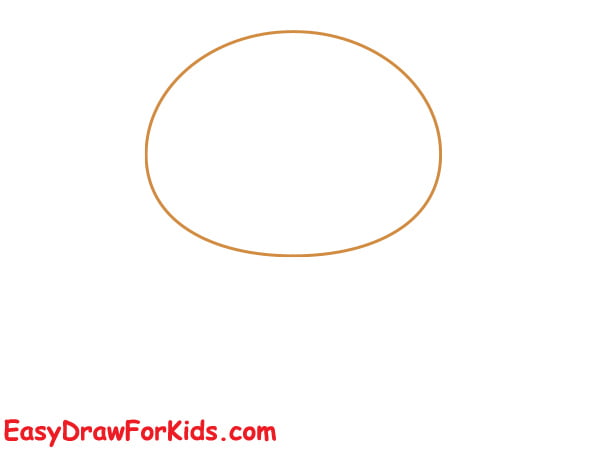 Step 2: Drawing the cute Cat's Body
Below the head, draw an oval shape for the body, overlapping the bottom of the head circle a bit.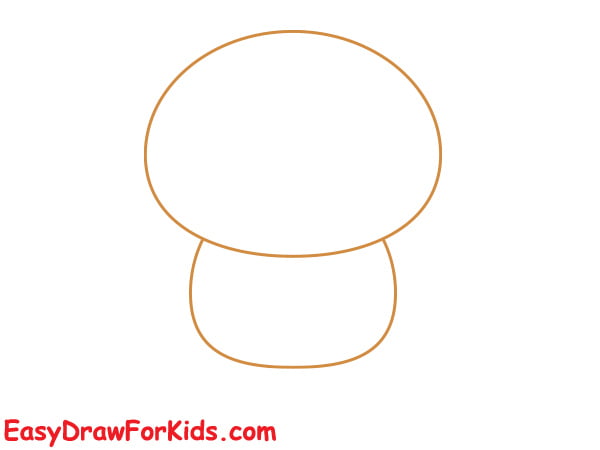 Step 3: Adding the front Legs and Paws
The third step of this guide how to draw a cute cat will focus on the front legs and paws of cute cat
Draw the front legs using smooth, fluid lines curving in toward each other. Leave an opening between for the belly.
Draw oval shapes on the ends of each leg for the kitty paws. Toes can be lightly sketched as small ovals or lines.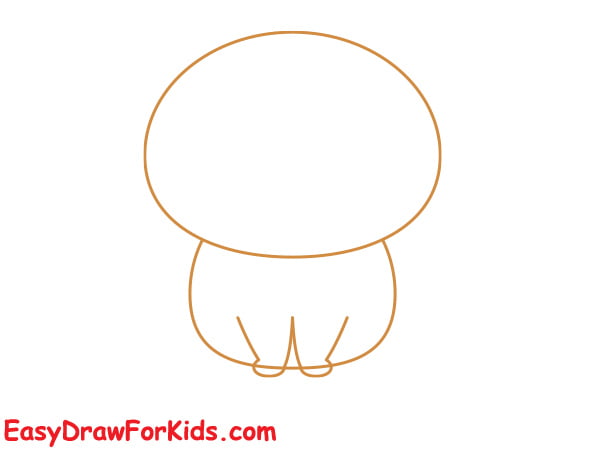 Step 4: Sketch the Ears and Tail
Now that we have the body of our cat completed, it's time to add the ears and tail.
Draw two triangles on the top sides of the head for the ears. Point the triangles upward, tilting them slightly toward each other, giving your cat a playful look.
Extend a long, curved line from the back of the body to create the tail. Make the tail fluffy by adding short, curved lines along its length.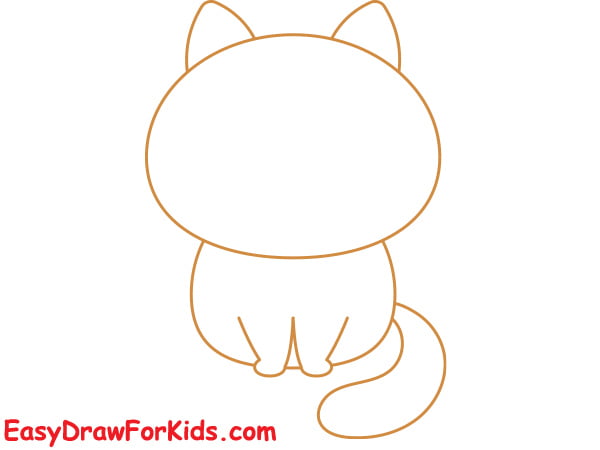 Step 5: Add Facial Features
Time for the fun part – adding the facial features to bring your cat to life!
Place almond-shaped eyes with round pupils along the center guideline of the head. Leave white shapes around the pupils for cute highlights.
Draw a small, upside-down triangle for the nose, centered between the eyes. Add nostrils by drawing two small curves inside the triangle.
Draw a curved line for the mouth below the nose, centered on the vertical line.
Draw the mouth line thicker at the ends, tapering inward to look like a smile. Add a small curve at the ends for smile lines.
No cat is complete without its whiskers! Using your ruler, draw three straight lines on each side of the nose.
Refine the ear triangles into curved shapes. Inner ears can have a bit of fluff outline inside the outer edge.
Customize these features to create your own unique cat personality! Play with different eyes, expressions, ear shapes and more.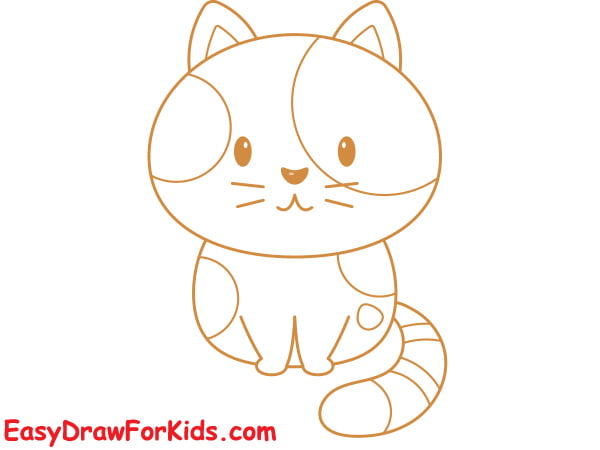 Step 6: Color Your Cute Kitten
Now that we've successfully this guide how to draw a cute cat, have fun adding color to your kitty
Choose a color palette for the fur that expresses the cat's personality – playful oranges, sleek grays, or friendly browns. Solid, blended, or spotted coats all make great options.
Use accent colors for expressive eyes, pink nose, and other markings that make your cat unique. White whiskers and chest are classic.
Try lightly coloring or shading the background sky blue and adding a few clouds around your kitty to complete the scene.
The coloring stage allows your creative freedom to run wild! Doodling patterns in the fur or outlining with colored pencils first can also produce cool effects.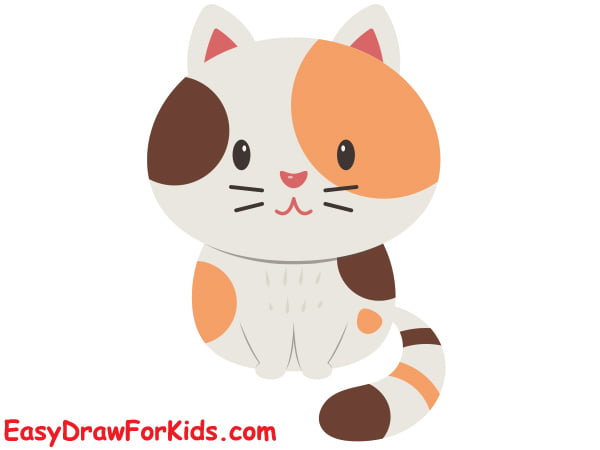 Conclusion
Learning how to draw a cute cat is easy and fun once you break it down into simple steps.
First sketch the basic head shape and guidelines. Build up the features like the ears, eyes, nose, and mouth. Add the body framework before drawing smooth legs and expressive paws. Finally, bring your art to life with natural-looking fur.
Along the way, frequently use an eraser to correct mistakes and adjust proportions.
Take your time and gain confidence with each stage. Practice will help develop your skills.
In no time, you'll be able to draw super cute felines from your own imagination!
You may also enjoy: